Vanity Fair article on Margot Robbie branded 'sexist' and 'misogynistic'
While some Australians on Twitter are not happy about the way their country has been described as being 'America 50 years ago'
Olivia Blair
Thursday 07 July 2016 12:35 Comments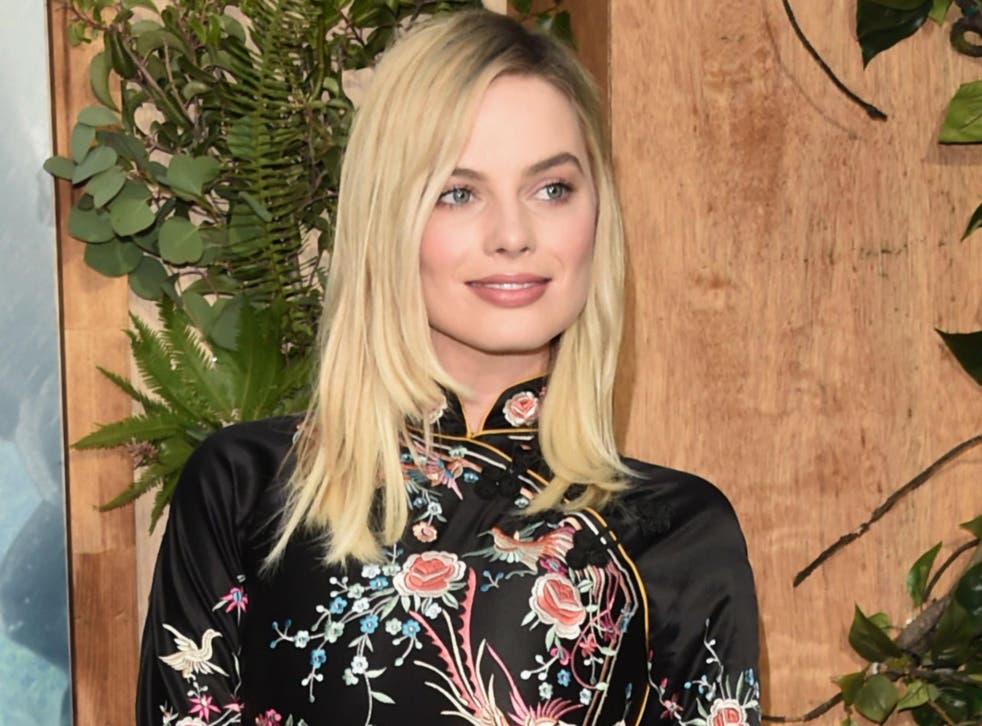 Margot Robbie's cover interview in Vanity Fair is polarising opinion for not one but two reasons.
The 26-year-old actress has emerged as an A-List actress in recent years ever since she gave a performance, praised by critics, in the Wolf of Wall Street alongside Leonardo DiCaprio, a far cry from her soap star career origins in Neighbours.
So it was no surprise when Robbie was selected to feature on the cover of the Conde Nast title this month, given her huge success in a relatively short period of time.
The issue has indeed received much attention and traction on social media, however, for the wrong reasons.
The first bout of criticism came in response to the way Australia, Robbie's home country, is represented in the article by writer Rich Cohen, who refers to Australians as "throwback people" and describes the country as being "America 50 years ago".
"As I said, she [Robbie] is from Australia," he writes. "To understand her, you should think about what that means. Australia is America 50 years ago, sunny and slow, a throwback, which is why you go there for throwback people."
The Wolf of Wall Street: Most outrageous quotes

Show all 7
Upon describing Robbie's childhood ambitions of becoming an actress, the magazine says: "An ambitious Australian actor views Hollywood the way the Martians view Earth at the beginning of The War of the Worlds," before describing how as a child she stayed with relatives "who lived in the hinterland of the hinterland, where there really were kangaroos and a dingo really will eat your baby".
Ironically, the article goes on to quote Robbie saying she's reluctant to discuss this aspect of her upbringing because it "encourages stereotypes".
Reaction on Twitter to the representation of Australia has varied from those who are angry to those who simply mocked it.
It's not just its depiction of Australia which has upset some readers as others have questioned the long descriptions of Robbie's appearance, describing the article at best as "fawny", at worst, "misogynistic" and accused the magazine of not doing justice to Robbie's achievements.
In the article, Cohen describes the actress entering the bar they are meeting at: "I don't remember what she was wearing, but it was simple, her hair combed around those painfully blue eyes. We sat in the corner. She looked at me and smiled."
Elsewhere in the profile, she is also described as "sexy and composed even while naked but only in character". After Robbie discusses how awkward she finds filming sex scenes, Cohen concludes the feature with: "We sit for a moment in silence. She was thinking of something; I was thinking of something else."
Representatives for Vanity Fair, Cohen and Robbie did not immediately respond to a request for comment.
Register for free to continue reading
Registration is a free and easy way to support our truly independent journalism
By registering, you will also enjoy limited access to Premium articles, exclusive newsletters, commenting, and virtual events with our leading journalists
Already have an account? sign in
Join our new commenting forum
Join thought-provoking conversations, follow other Independent readers and see their replies