Vanity Fair ignites sexism debate over men-only feature about 'titans of late-night television'
There seems to be something missing from a picture the magazine shared overnight
Heather Saul
Wednesday 16 September 2015 07:49 Comments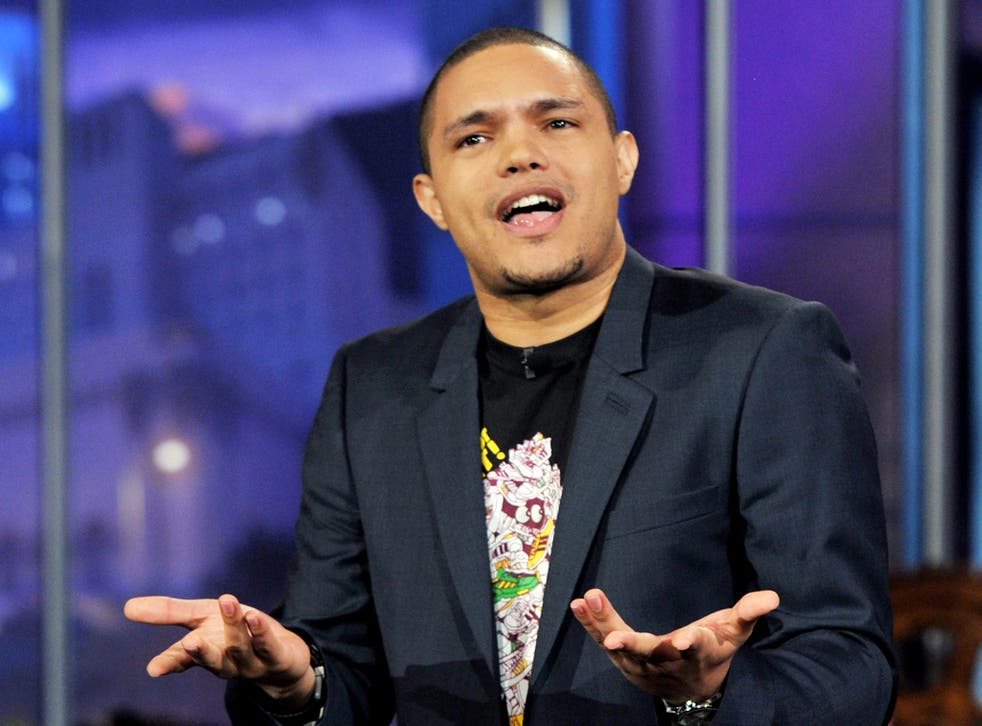 Vanity Fair magazine has ignited a debate about sexism after sharing an image celebrating the reigning "titans" of late night television that was completely devoid of women.
A photograph from its October edition shows ten suited and booted men beaming at the camera, including British presenter James Corden and the South African comedian Trevor Noah, who recently took over from Jon Stewart on The Daily Show.
The men were presented under the headline: 'Why late-night television is better than ever.'
The glaring lack of a single female presence was highlighted by Twitter user Sebastian Nebel, who said: "I've looked at this @VanityFair photo for too long and now I've forgotten what women look like." His tweet was quickly followed by criticism on both the absence of women and the style of the shoot.
Arguably, the all-male line up is in part due to the fact there simply aren't any women at the helm of leading TV shows in America. As the image continued to grab attention, Vanity Fair did acknowledged the "gobsmackingly insane" situation by tweeting an excerpt from David Kamp's article, who wrote: "What's conspicuously missing from late-night, still, is women. How gobsmackingly insane is it that no TV network has had the common sense- and that's all we're talking about in 2015, not courage, bravery, or even decency - to hand over the reins of an existing late-night comedy program to a female person?"
Comedian Samantha Bee, who is about to upset the male dominated TV world by becoming the only female late night host with her new show Full Frontal, responded to the cover by superimposing the following image of herself onto the front of it with the caption, "Better".
Bee addressed the one thing that separates her from her counterparts in a trailer for the show last week, where she offered reasons to watch other than the fact she is a woman and revealed a giant pair of prosthetic testicles.
Register for free to continue reading
Registration is a free and easy way to support our truly independent journalism
By registering, you will also enjoy limited access to Premium articles, exclusive newsletters, commenting, and virtual events with our leading journalists
Already have an account? sign in
Join our new commenting forum
Join thought-provoking conversations, follow other Independent readers and see their replies