Verity Smith: Paralympic dressage rider battles to overturn controversial blindfold ruling
The blind athlete says being forced to wear a blindfold while she competes has left her feeling like 'a prisoner'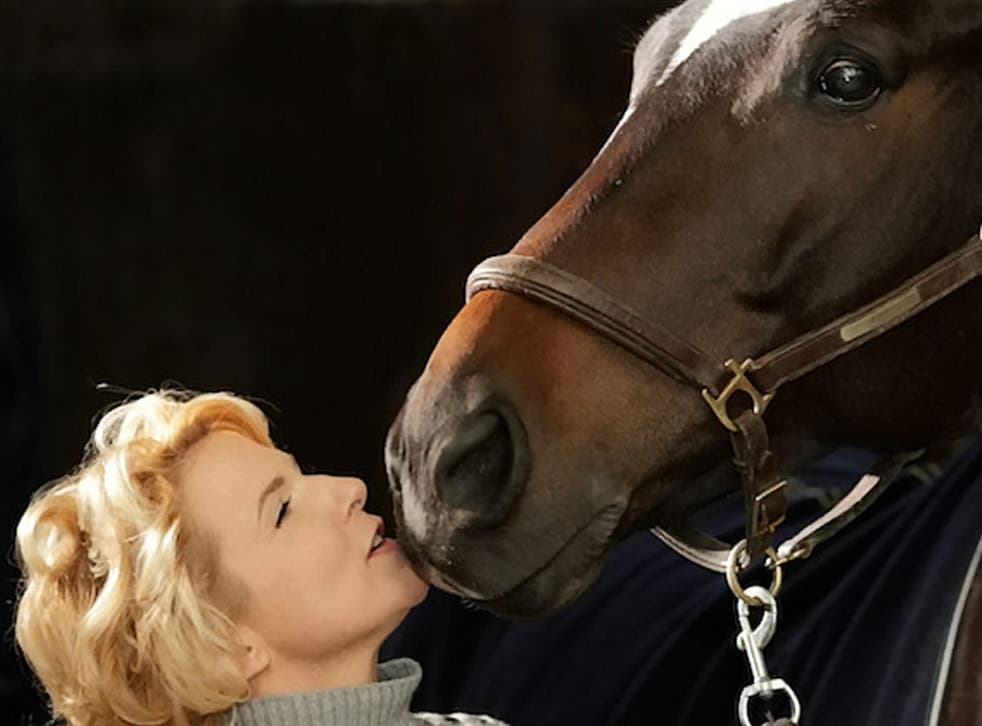 What's the stunt?
This might look like a piece of performance artist but Verity Smith isn't horsing around. The blind British Paralympic dressage rider is battling to overturn a controversial ruling imposed by the International Paralympic Committee that forces her to wear a blindfold while she competes. Wearing the blindfold has left her feeling like "a prisoner", said Ms Smith, 40.
How poor is her vision?
The athlete, who lives in Gloucestershire, has just 10 per cent vision which she relies on for spatial awareness and balance while performing. She, began losing her vision aged eight because of a rare genetic disorder and she was registered blind at 16.
This decision seems a bit bizarre…
The ruling, introduced earlier this year, singles out blind riders in each mixed disability category and obliges them to wear a blindfold while competing, furthering their disability. Ms Smith was left with less than two years to dramatically rework her training and adjust to the blindfold in order to qualify for the Paralympic Games in Rio de Janeiro next year.
An impossible task?
Sadly, that seems to be the case. Blindfolded, Ms Smith is unable to ride at beginner level let alone compete. She slammed the new rule as "dangerous, humiliating and debilitating", adding it left her feeling "frightened".
That's not really in keeping with the spirit of the Games.
"Horses have always been my sanctuary from my disability, allowing me to quite literally ride the storm of my blindness," Ms Smith said. "When I ride I am free and afraid of nothing – in the blindfold I am a prisoner frightened of the dark."
How is she contending the order?
The rider has launched a petition on change.org and is using the hashtags #BeatTheBlindfold and #GetVerityToRio to spread the message. She is also encouraging people to share photographs of themselves in a blindfold to show their support. "The Paralympic aim is to challenge stereotypes and transform attitudes and redefine the boundaries of possibility," Ms Smith said. "The blindfold removes these ideals. No one should be handicapped any further."
Register for free to continue reading
Registration is a free and easy way to support our truly independent journalism
By registering, you will also enjoy limited access to Premium articles, exclusive newsletters, commenting, and virtual events with our leading journalists
Already have an account? sign in
Register for free to continue reading
Registration is a free and easy way to support our truly independent journalism
By registering, you will also enjoy limited access to Premium articles, exclusive newsletters, commenting, and virtual events with our leading journalists
Already have an account? sign in
Join our new commenting forum
Join thought-provoking conversations, follow other Independent readers and see their replies