Viewers threaten to boycott The Apprentice after Karren Brady votes in favour of tax credit cuts
Many people are unhappy with Brady's views in light of her involvement in a taxpayer-funded TV show
Chris Mandle
Wednesday 28 October 2015 17:00 Comments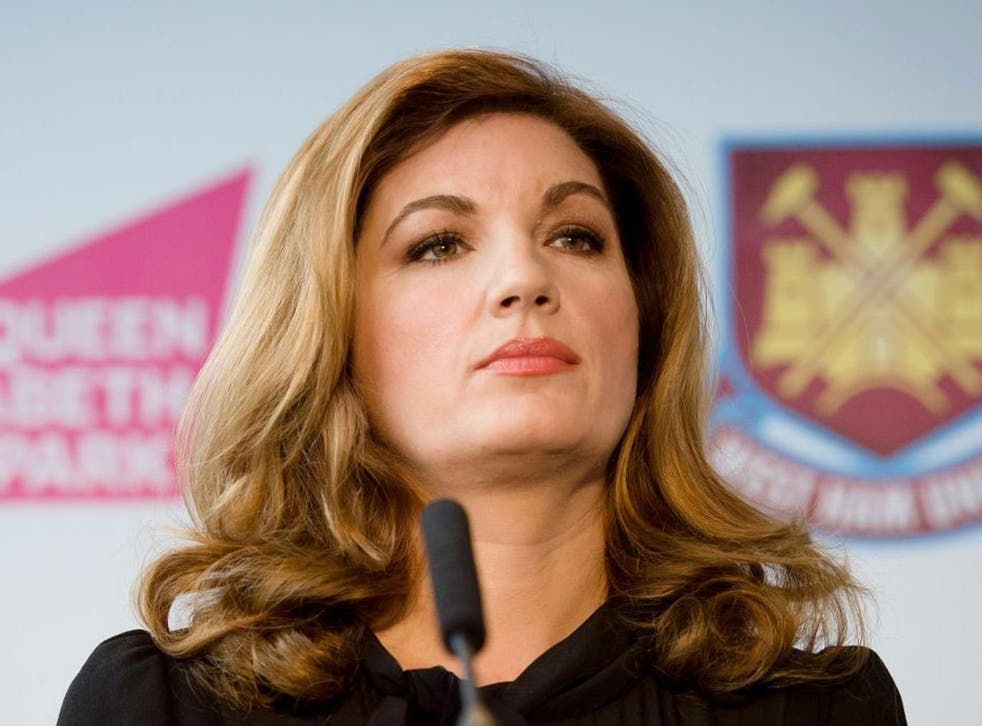 Karren Brady was among some of Britain's most prominent millionaires who voted in favour of tax credit cuts in the House of Lords, but the decision has proved unpopular with fans of The Apprentice.
Brady was joined by Andrew Lloyd Webber, Michelle Mone and former HSBC chairman Stephen Green at the House of Lords, and tried to vote down amendments which would give affected tax credits claimants a three-year reprieve.
Attendees are paid £300 just to turn up to vote, though Brady has never chosen to accept the fee, but her vote was particularly condemned as it followed the news she plans to use £175m of taxpayer money to convert the Olympic Stadium for West Ham, the football team she is vice-chairman of.
Viewers have now threatened to boycott the BBC show, complaining that Brady wants to cut tax relief but is happy to receive a substantial salary from her role on the BBC show.
Brady sent out a tweet in relation to the outcry over the vote, saying "Peers are unelected and have no right to reject measures to do with tax & spending which have the support of elected MPs".
But many pointed out that certain MPs were voted in on the promise not to cut tax credits, and that the House of Lords role was to check and challenge the government over its actions.
Michelle Mone was hit by a backlash of her own after tweeting patronising advice about being "proactive" following the decision to oppose delays to tax credit cuts.
She attempted to explain the role of upper house in a follow-up tweet, but ended up deleting it.
Register for free to continue reading
Registration is a free and easy way to support our truly independent journalism
By registering, you will also enjoy limited access to Premium articles, exclusive newsletters, commenting, and virtual events with our leading journalists
Already have an account? sign in
Join our new commenting forum
Join thought-provoking conversations, follow other Independent readers and see their replies