Vincent Kompany defends Molenbeek: 'It's not what the media makes it out to be'
Molenbeek became the centre of the world's attention as a number of people were arrested in the Brussels suburb in connection with the Paris attacks but Kompany said reports had ignored the positives that had come out of the area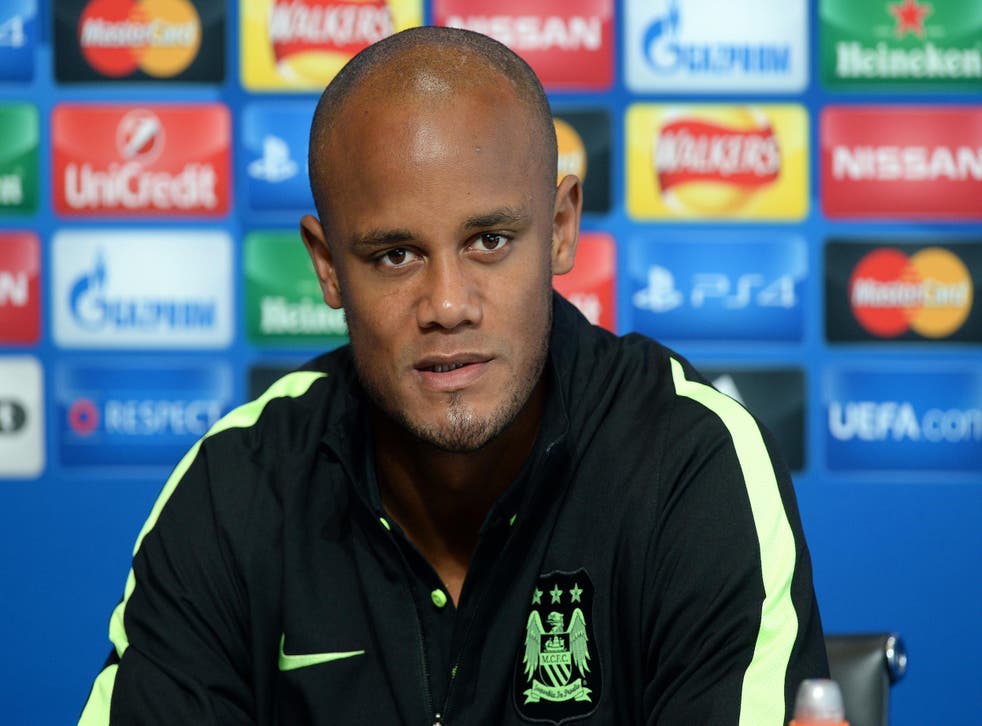 Premier League footballer Vincent Kompany has launched a staunch defence of the Brussels neighbourhood of Molenbeek, which became the centre of the world's attention after the Paris attacks.
A number of people were arrested in the suburb, near to where Mr Kompany grew up, and it was widely described in media reports as a haven for European jihadis as police hunted for suspects connected to the terrorist attacks that killed 130 people in the French capital in November.
The Manchester City defender said Molenbeek was "not this place that the media makes it out to be" and said the perception created by media attention had completely ignored the talent that has come from the district.
He said the area had been neglected for a "very, very long time" and that was why it was "very easy" for people to "fall off the grid" unnoticed.
Mr Kompany's defence of Molenbeek was in stark contrast to his fellow Belgian footballer Romelu Lukaku, who revealed that he was trying to sell an apartment he owned in the Brussels neighbourhood "as soon as possible" following the negative reports of the suburb.
What is it like to live in the most vilified jihadist hotbed in Europe?
Mr Kompany is using sport to try and help disadvantaged young people in his city and said he was concerned at the growing isolation of cultures.
Defending Molenbeek, the footballer told the Today programme: "It is not this place that the media makes it out to be really.
"There is a lot of talent and a lot of good things happening and coming from Molenbeek but unfortunately it has had to deal with a very, very long time of being ignored really and it was very easy, even in the neighbourhood where I grew up, to just fall off the grid and nobody would notice it.
"You would just live your own life in your own neighbourhood and be able to do whatever you wanted without anyone really noticing."
He added: "I don't think that people understand enough about each other's cultures any more," he said.
"We live in the same city but we really don't see any more what the next person is doing."
Asked if this motivated his charity work, Mr Kompany said: "Yeah, I think as much as today we are in a reactive situation where a lot of the eyes are turned towards how we are going to deal with, for example, radicalism really of all sorts, and how we are going to fight it.
"You cannot ignore the debate about how we are really going to learn to live with each other again which I think is important and which I say is one of the very positive things that can come out of a negative situation like today.
"As harsh as it is, as hard as it is, there is a chance for us to actually invest in making sure that our kids learn about each other again.
"I think that is really important so when I go back to my project in Brussels, for me it is just a chance to make sure that those kids are in the right environment to learn to be together.
"There is one thing that is stronger than everything and it is the colour of the shirt that you wear, and that is who you'll back."
Join our new commenting forum
Join thought-provoking conversations, follow other Independent readers and see their replies