Vine star Cameron Dallas clarifies Jessica Alba comments after saying he didn't know 'where she's been'
The Internet sensation defends his comment as a joke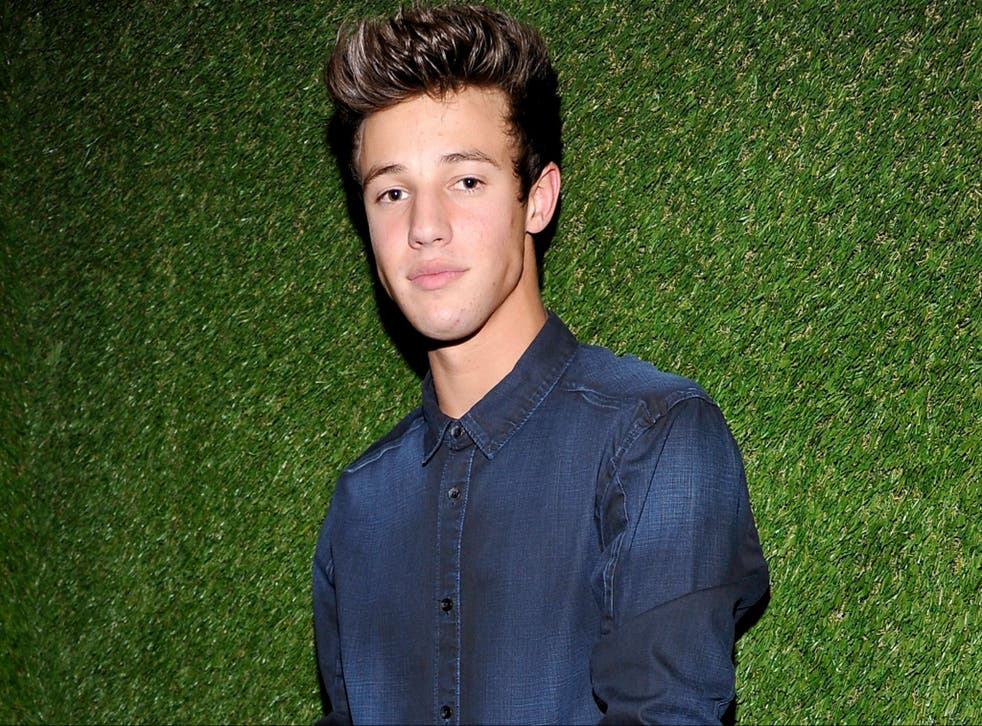 Cameron Dallas has defended his comment about not wanting to use Jessica Alba's toothbrush as a joke.
The 21-year-old Vine star stirred controversy after he said he did not know where Alba had been during his acceptance speech at the Teen Choice Awards on Sunday.
When asked whether he would prefer to use Alba or Justin Timberlake's toothbrush in a game of 'would you rather', Dallas said: "Oh man, I would choose, I would honestly choose Justin Timberlake just because I don't know where Jessica's been".
People news in pictures

Show all 18
Dallas was criticised for his remarks on social media and some users accused him of "slut-shaming" the actress.
"Did Cameron Dallas just slut shame Jessica Alba two seconds into winning something for teen choice awards," wrote one user. Another said: "It's so sad to watch a kid slut-shame Jessica Alba. Who do you think you are Cameron Dallas".
But Dallas insisted it was a joke and argued attention should be directed towards Alba's speech on gun violence at the award ceremony.
He tweeted: "Yo it was literally a joke, I love @jessicaalba and would share a toothbrush with her till I die lol".
"Really thankful for the message @jessicaalba spoke tonight, that's what we should focus on".
Dallas has amassed a large social media following and has 14.5 million followers on Instagram, 9.5 million on Vine and 8.24 million on Twitter. He was recently signed by IMG Models and unveiled as the new face of Calvin Klein's jeans campaign.
Representatives for Alba and Dallas did not immediately respond to request for comment.
Join our new commenting forum
Join thought-provoking conversations, follow other Independent readers and see their replies