The Independent's journalism is supported by our readers. When you purchase through links on our site, we may earn commission.
Vladimir Putin more admired across the world than Dalai Lama and Pope Francis, according to poll
The most admired man and woman in the world are Bill Gates and Angelina Jolie according to a new poll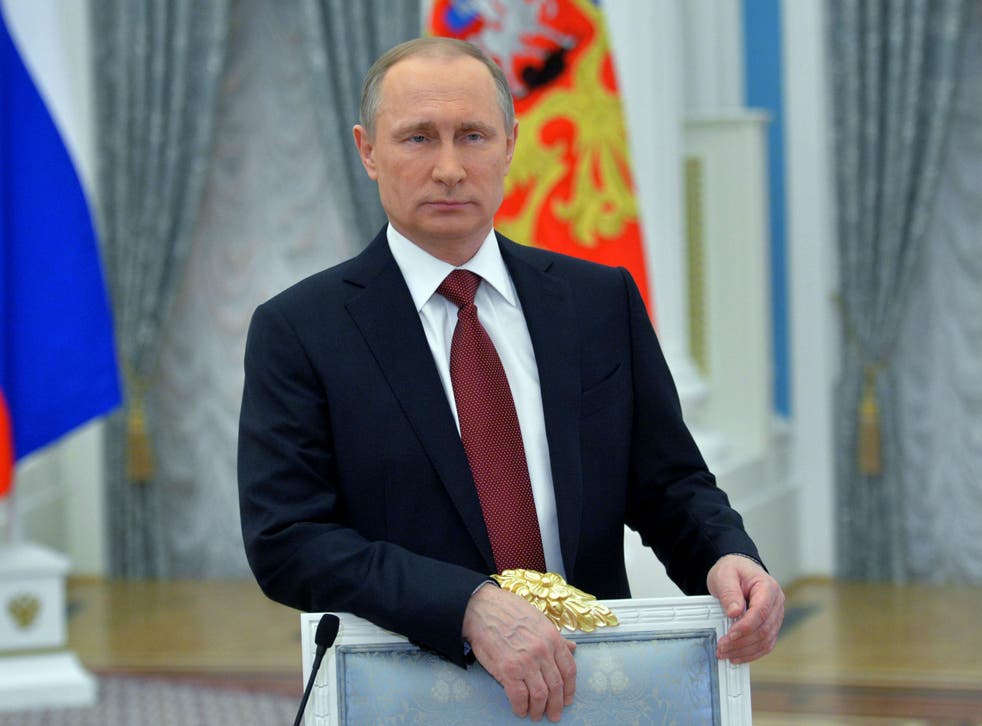 VladimirPutin is admired more than Pope Francis and the Dalai Lama, according to a new survey.
YouGov's "world's most admired" poll for 2016 places the Russian president sixth out of the top 20 most admired men while the Dalai Lama is ranked 8th and Pope Francis at 13th.
Microsoft CEO Bill Gates tops the list for the second year running followed by Barack Obama, Xi Jinping, Jackie Chan and Stephen Hawking. Hawking was voted the most admired man in the UK.
The world's most admired woman was Angelina Jolie. Queen Elizabeth II, Hillary Clinton, Oprah Winfrey and Michelle Obama complete the top five. In the UK alone, the Queen was ranked the most admired woman followed by Malala Yousafzai and Aung San Suu Kyi.
World's most admired 2016

Show all 40
Controversial individuals also made the list with Donald Trump ranked the 18th most admired man in the world, beating Democrat rival Bernie Sanders who only just edged into the top 20. The leader of the French far-right National Front party, Marine Le Pen, also made the top 20 most admired women in the world.
Aside from personalities from the politics and business world, various entertainers were also ranked. Celine Dion, Sandra Bullock, Shakira, Emma Watson and Taylor Swift were a few of the names to be included in the top 20 women. For men, David Beckham and Lionel Messi from the sporting world both ranked higher than Pope Francis.
The poll was reached after the polling company asked panellists across 30 countries the men and women they admire the most.
Join our new commenting forum
Join thought-provoking conversations, follow other Independent readers and see their replies