VMAs 2015: Nobody really knows who this woman is who came dressed as a giant candle
Apparently she is a singer by the name of Z LaLa.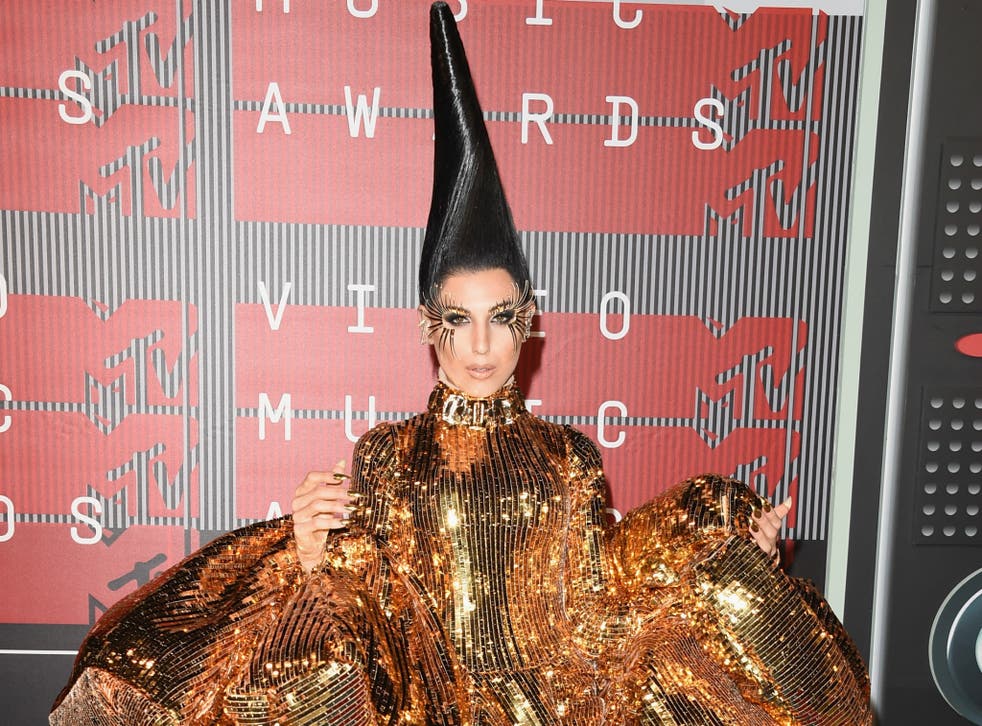 The MTV Video Music Awards were full of famous people last night, but while the red carpet is usually the place where you can point at clearly recognisable people and maybe take a photo of them, sometimes it's the people who aren't very recognisable that are the most interesting.
Case in point: a woman who turned up at the event 'sporting' an elaborately gelled quiff that made her look like a giant candle.
She complimented the outfit with pair of eyelashes that wouldn't look out of place on a VW Beetle.
Some people pointed out that, by wearing a big dress that looks like it's constructed from giant helium balloons, she was emulating garish dresser and fan of bacon-couture Lady Gaga, but even she hasn't gone for an outfit that makes her look like a 17th century candlestick.
Some people pointed out that the name 'Z LaLa' even sounds like Lady Gaga, sort of.
The singer has released a number of singles and an album, Zilosophy, in 2011, which includes tracks such as "Hush, Be Quiet Cocky" and "Sexual Sandy".
Join our new commenting forum
Join thought-provoking conversations, follow other Independent readers and see their replies