Sabina Altynbekova, the girl branded 'too good looking' for volleyball, says social media obsession with her is a 'bit much'
The star's coach has said the attention over her makes it 'impossible to work'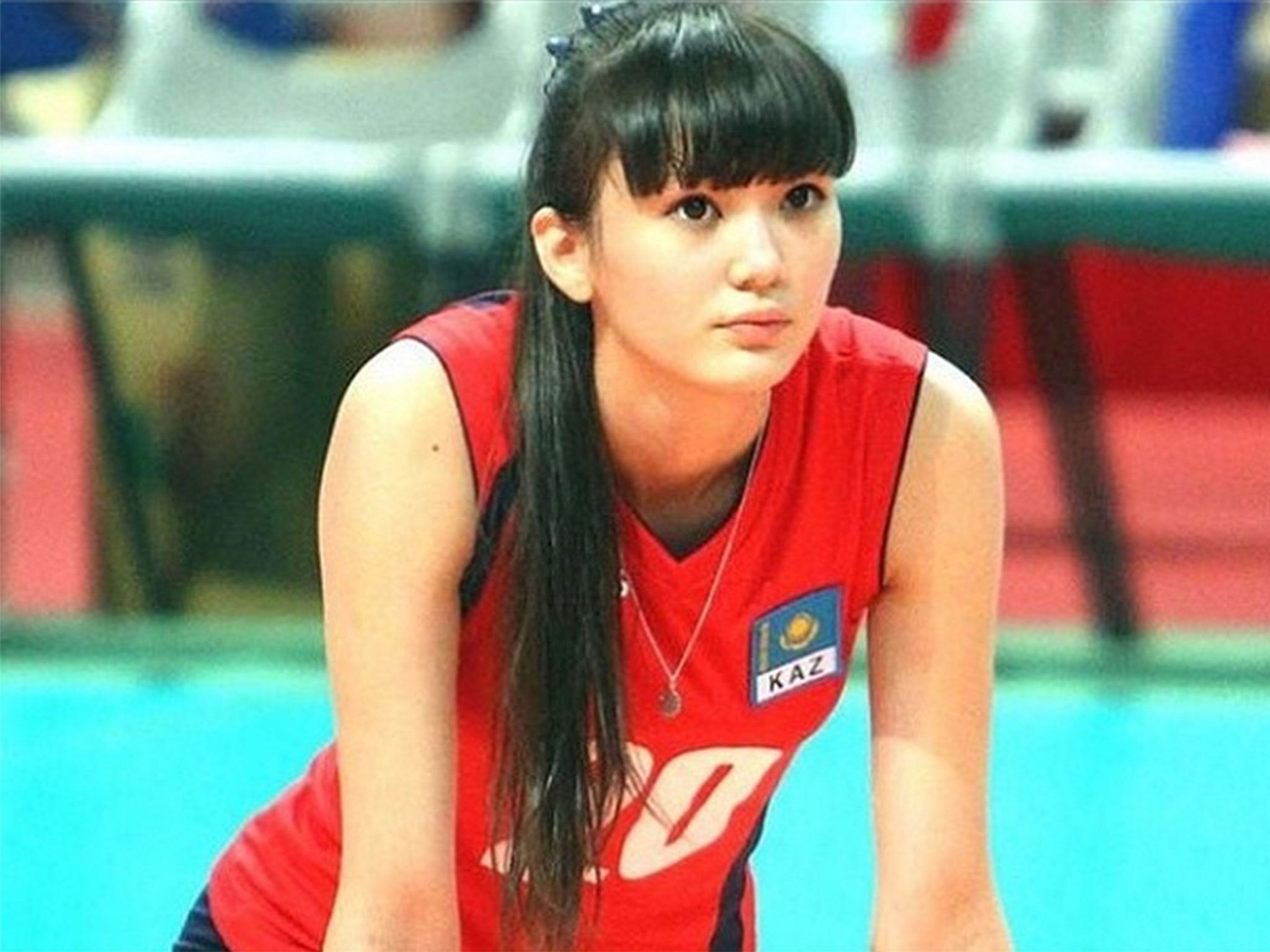 A teenage volleyball player has pleaded with her fans to focus on her sports skills rather than her doe-eyed good looks, saying the attention she receives is "a little bit much".
Sabina Altynbekova, 17, plays for Kazakstan's youth volleyball squad, and became the focus of local media reports after she appeared at the nine-day Asian Under-19 Championships in the Taiwanese capital of Taipei. One local newspaper devoted a 10-page spread to photos of the teenager.
Her coach has also complained that the reaction is making it difficult to run the team.
"It is impossible to work like this," Nurlan Sadikov told Tengrin News in a quote translated by the Daily Mail. "The crowd behaves like there is only one player at the championship," she added.
Since the event, a new Facebook fan page has attracted over 200,000 likes, and a Twitter account has over 29,000 followers. Meanwhile, bizarre YouTube videos of matches cut only to show Sabina in action, have garnered over a million views.
Following a barrage of photo collages made by fans, and even depictions of the teen as an anime-style cartoon, she has made a plea for fans to stop posting about her on social media websites.
Alongside popular Russian-language social media website VK, Altynbekova only uses Instagram. Over the weekend, she asked her followers to spread the word that any other accounts were fake.
"I was flattered at first but it's all getting a little bit much. I want to concentrate on playing volleyball and to be famous for that, not anything else," she said according to the Bleacher Report.
Altynbekova's mother, Nuripa Amrievna, said her daughter had been attending a boarding school for gifted children and recently entered Kazakh University for Humanities and Law, according to the Huffington Post.
Join our commenting forum
Join thought-provoking conversations, follow other Independent readers and see their replies