Watch: Pete Doherty explains the 'connoisseur's' rehab regime that finally got him clean
The Libertines frontman tells The Independent what life is like in rehab in an exclusive video interview by Richard Harboard Hammond
Kiran Moodley
Tuesday 25 November 2014 13:37 Comments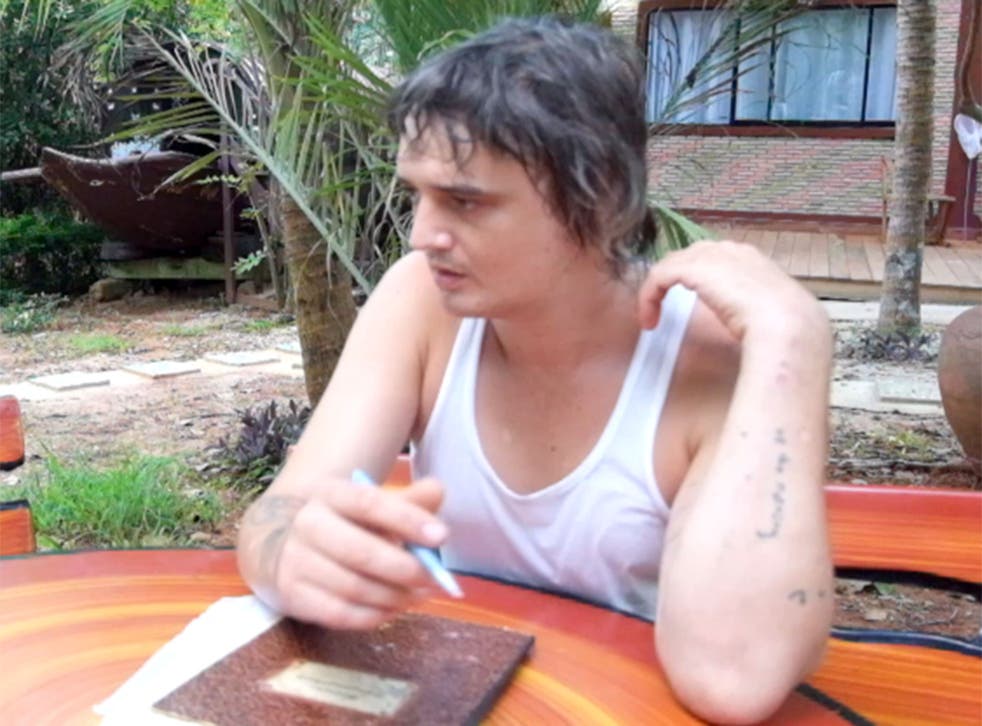 Pete Doherty has said his most recent stint in rehab has been helpful, saying, "Even for someone like myself, who's generally not at peace, I find this quite a peaceful place".
An exclusive video of Doherty shows the former Libertines frontman at the Hope Rehab Centre just outside Bangkok. Doherty has spent the last month as he tries to end his struggle with drug addiction.
In 2012, Doherty was ejected from another rehab also in Thailand. In the video interview, Doherty explains what his daily routine is like at the centre.
"It's a fairly tight regime when you first get up," he says. "There's normally a bang on the door. Although if you are detoxing they ease you into it gently.
"There's the morning exercise, which can range from the stroll round the cemetery to – well, I believe – full on combat training. Then there's a pause for reflection which leads into general group session. The mornings are quite intensive for that."
Behind the scenes: Pete Doherty in Thailand

Show all 6
Doherty also explains that he wants to help other struggling addicts to experience the treatment he has benefited from in Thailand.
"The first thought I had when I settled down into a rhythm here was a few people I could think of who could benefit hugely from this place but probably wouldn't have the means," he explains. "So I'm just thinking of trying to scrape together a few quid really and get some good people out here who I think really do need to find some clean time soon."
To find out more about the Hope Rehab Centre in Thailand, click here.
Register for free to continue reading
Registration is a free and easy way to support our truly independent journalism
By registering, you will also enjoy limited access to Premium articles, exclusive newsletters, commenting, and virtual events with our leading journalists
Already have an account? sign in
Join our new commenting forum
Join thought-provoking conversations, follow other Independent readers and see their replies