Whoopi Goldberg launches medical marijuana products for period pain
The actress's new line includes bath soaks and balms for women who want the pain relief without getting high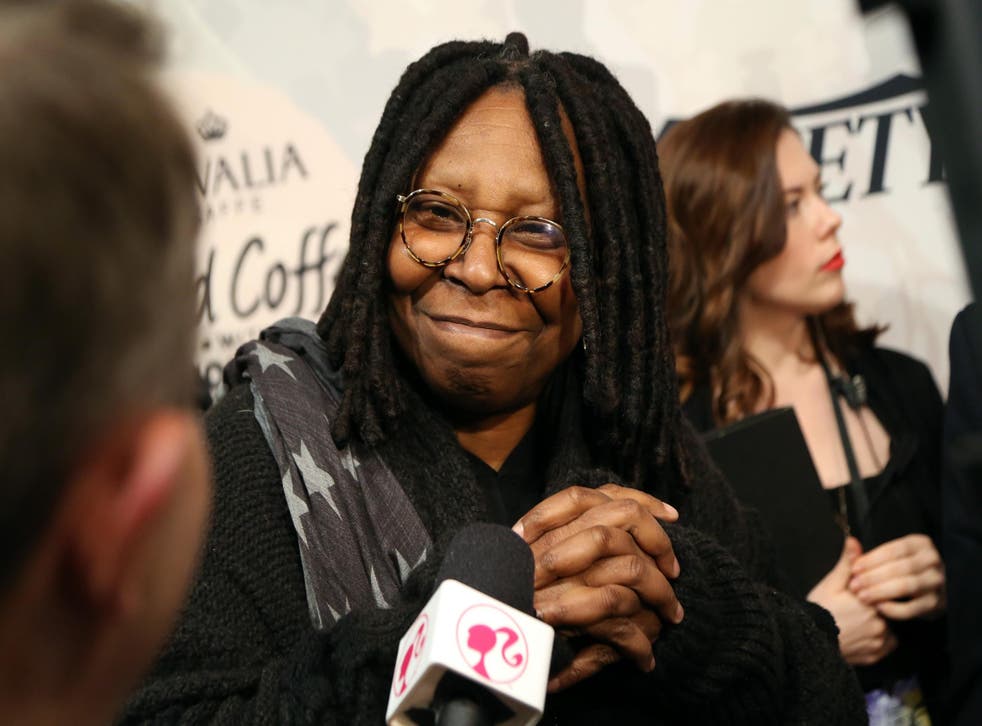 Whoopi Goldberg has announced plans to launch her own line of medical marijuana products to treat period pains.
The actress has joined forces with Maya Elisabeth, who runs a medical marijuana company, to create a line of balms, bath soaks and cocoa infused with medical marijuana to soothe menstrual cramps.
Goldberg, 60, said the products are ideal for women who don't want to smoke or get high to relieve pain.
She follows a number of high-profile figures who have launched business ventures related to marijuana after the drug was decriminalised in a number of states. The rapper Snoop Dogg launched Leafs by Snoop, his own brand of marijuana, in November.
People news in pictures

Show all 18
"For me, I feel like if you don't want to get high high, this is a product specifically just to get rid of discomfort," she told Vanity Fair. "Smoking a joint is fine, but most people can't smoke a joint and go to work."
"This, you can put it in your purse.
"You can put the rub on your lower stomach and lower back at work, and then when you get home you can get in the tub for a soak or make tea, and it allows you to continue to work throughout the day."
Goldberg has spoken previously about using a vape pen to relieve the headaches she suffers due to glaucoma.
Join our new commenting forum
Join thought-provoking conversations, follow other Independent readers and see their replies