Willow Smith warns against 'Instagram-famous kids' who do not 'elevate consciousness like me and Jaden'
The 15-year-old celebrity offspring says people should use social media to 'be a voice'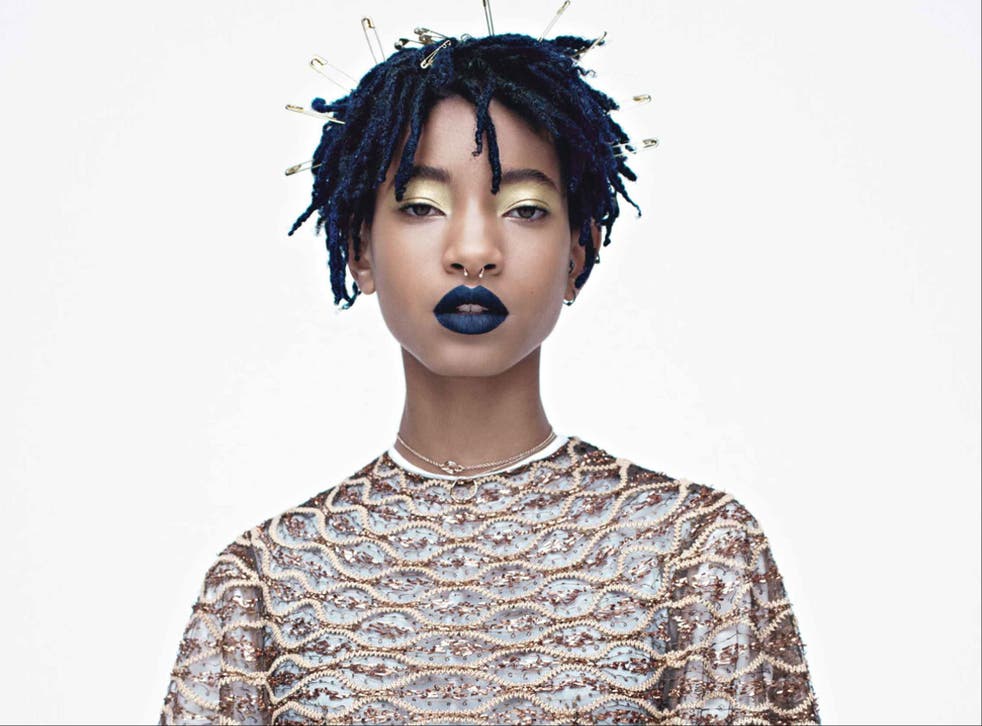 Willow and Jaden Smith might have already amassed over five million Instagram followers between them but this is not to say the A-List offspring of Will Smith and Jada Pinkett Smith do not have qualms about social media.
On the contrary, Willow, 15, has warned about the "Instagram-famous" kids who "paint a picture of themselves that is so far beyond who they actually are", instead promulgating those who use social media to "elevate consciousness … like me and Jaden").
The very important progeny might be far more social media savvy than most teenagers - having been thrust headfirst into the limelight of celebrity life from their first moments - but they remain incredulous about some elements of it.
Zendaya, Willow and Kiernan in one fashion shoot

Show all 7
"I know so many kids who literally are, like, Instagram-famous," Willow tells Pharrell Williams in an interview with the prestigious Interview Magazine. "They have done nothing but post pictures on Instagram. And they have followings. People love to see them in person, but it's only because they post on their Instagram. It's literally crazy. Kids will paint a picture of themselves that is so far beyond who they actually are. It's like they're wearing someone else's skin."
"And then there's people, like me and Jaden, who want to utilize social media to elevate the consciousness of those people who feel like all they want from social media is to be famous," he continues. "[laughs] Like, you can actually be a voice. You can actually say something that's inspiring and not just make people feel like you need to buy things and be a certain way."
Her older brother, Jaden, 18, also chipped in: "It's good to be happy and tell us how cool your life is and how awesome you are on social media. That's great because it inspires other people to be happy, too."
"But a lot of times, people are trying to be happy in the wrong ways - with money or with different things that are not true happiness. It's leading people down a rabbit hole that actually doesn't exist. So people think like, 'Yo, once I get this money and these cars and stuff, I'ma be so happy.' But that's not true. And I feel like that's why it's very important to educate people on different things while you are actually on social media."
Jaden also said that him and his sister were "much, much cooler" before the spotlight was on them. "Like, before people were looking at the things that we were doing, we were so much more, like, method with fashion," he added. "We really went all the way. We went the extra mile on everything because there was no one was looking at us."
Jaden and Willow are known for their lofty intellectual one-liners and often use interviews as a time to discuss space and time, higher consciousness, meditation and other standard teenager chat.
Join our new commenting forum
Join thought-provoking conversations, follow other Independent readers and see their replies