Wimbledon 2015: Spirit of McEnroe lives on as four players cautioned for swearing on first day of tournament
The young British player Liam Broady and his Australian opponent Marinko Matosevic were both pulled up by the umpire for swearing during their match on Monday
Chris Green
Monday 29 June 2015 19:11 Comments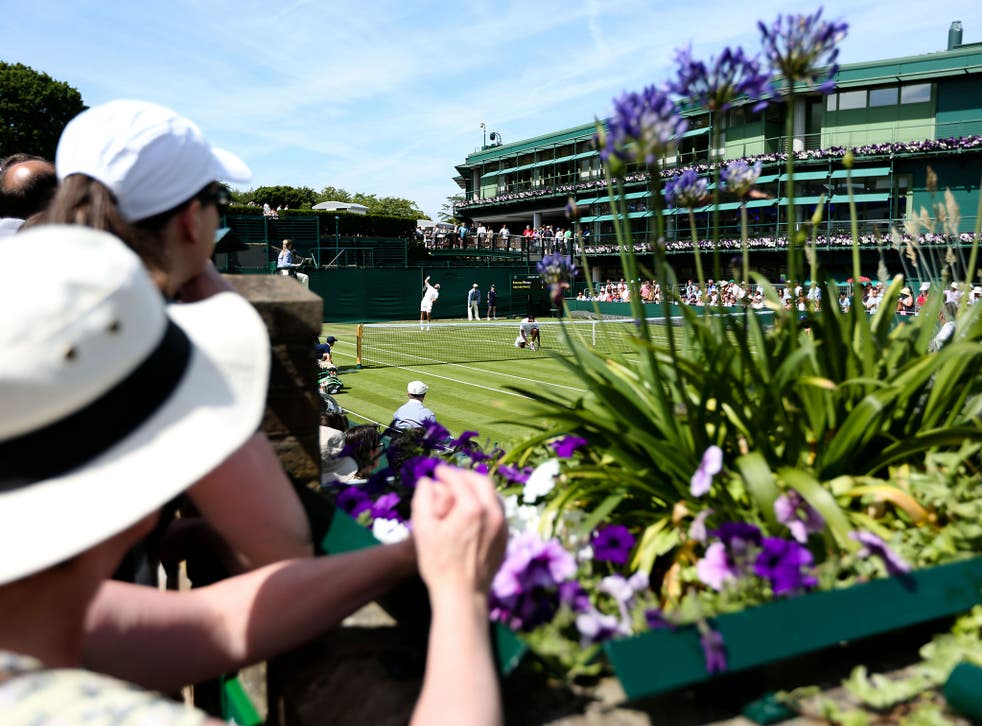 John McEnroe might be confined to the commentary box these days, but his spirit evidently still prowls the courts at Wimbledon, where four different players lost their tempers under the glaring sun on the tournament's opening day.
The young British player Liam Broady and his Australian opponent Marinko Matosevic were both pulled up by the umpire for swearing during their match on Monday, while five-time champion Serena Williams and 20-year-old Australian Nick Kyrgios were also cautioned over their behaviour.
Broady, who came back from two sets down to win his match, was called over by the umpire after being heard repeatedly saying "f***ing sh*t, f***ing sh*t" to himself. In response, he suggested that the tournament's unseeded players were being unfairly targeted. "Guys who are in the top three in the world don't get it on Centre Court," he said.
After the match he was told that his "code violation" would cost him more than £1,500 of his £47,000 winnings for getting through the first round. "I wouldn't have swore if I knew how much it was," he said.
"Being from Manchester and 21, you know, my friends… people swear. But it's not right to do it, obviously, in front of a couple thousand people, especially when there's young kids in the audience."
With their game poised at two seats and three games each, Matosevic also lost his temper over a disputed first serve. When the umpire told him it had been called out, he shouted: "F*** this sh*t. How many times. How many times is this going to happen?"
Meanwhile, Kyrgios threatened to walk off the court after a contentious call cost him a point in the third set of his match against Diego Schwartzman, telling the umpire he wanted a Wimbledon official to come and clarify the rules. "I will sit out here and wait. I'm not going to play. I'm going to get him to come out, that's the rules. Are you serious right now or not?" he asked.
He was then heard saying "dirty scum" in the direction of his coaching staff – but insisted later he was not referring to the umpire and that the insult had been directed "towards myself". Asked why he had done so, he replied: "Cause I can."
The Australian, who went on to win the match in straight sets, could face a fine for his behaviour but said this "wouldn't bother me one bit".
Serena Williams was also warned over swearing after slipping on the grass during the sixth game of her match against Margarita Gasparyan of Russia. Following a short discussion with a lineswoman, who had apparently overheard her, the umpire said she had been guilty of a code violation for an "audible obscenity". Unfazed, the American cruised to victory in straight sets.
Register for free to continue reading
Registration is a free and easy way to support our truly independent journalism
By registering, you will also enjoy limited access to Premium articles, exclusive newsletters, commenting, and virtual events with our leading journalists
Already have an account? sign in
Join our new commenting forum
Join thought-provoking conversations, follow other Independent readers and see their replies