Winston Churchill refused to pay tailor's bill of more than £12,000
And the future Prime Minister was not alone, as Henry Poole & Co's records reveal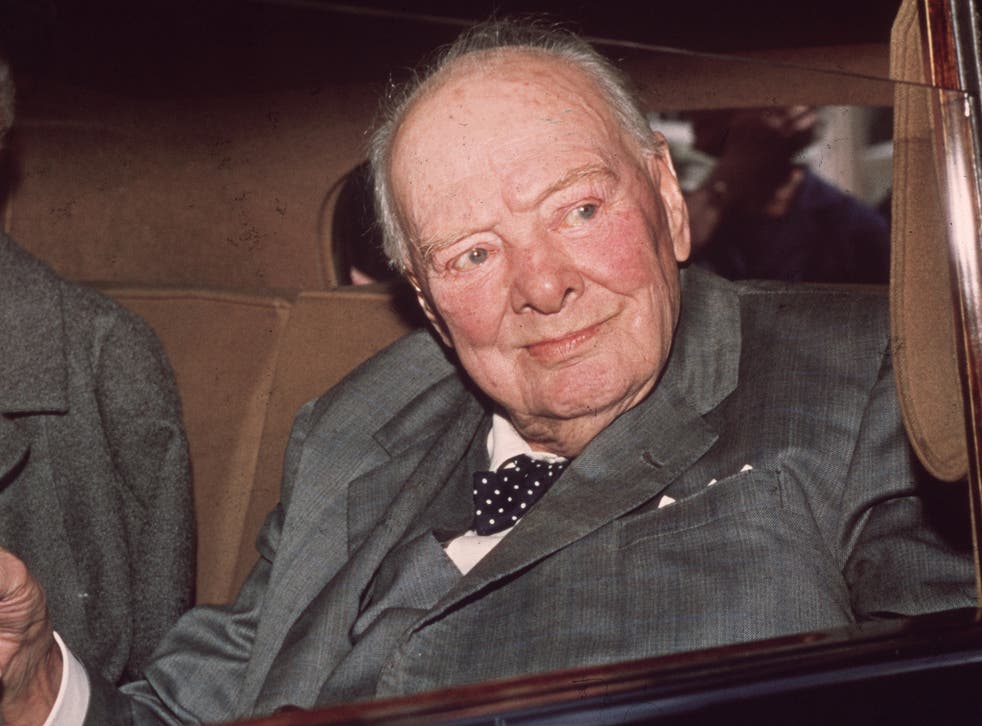 The archives of a Savile Row tailors firm revealed that Sir Winston Churchill refused to pay an enormous bill, Charles Dickens had to settle his son Charles Junior's debts and actress Lillie Langtry's account was dealt with by her millionaire lover.
Henry Poole & Co's archives, which The Daily Telegraph reported will be made public on Thursday, date back to 1865 and contain information about some of society's great and good throughout the period.
Future French President Charles de Gaulle, Prime Minister Benjamin Disraeli, Prussian statesman Otto von Bismark, artist Henri de Toulouse-Lautrec, Dracula author Bram Stoker and playwright Wilkie Collins were all clients.
The firm had made clothes for Sir Winston since he was a child, but six decades later the company and arguably its most famous client fell out irrevocably.
The future Prime Minister became so enraged by requests from Henry Poole & Co to pay his bill of £197 – more than £12,000 at today's prices - that he "took umbrage and quit" with the final order placed in 1937.
James Sherwood, a historian who went through the firm's archive, said: "They continued to make clothes for him until just before the Second World War, when he fell foul because he didn't want to pay his bill.
"He said it was for morale, it was good for us [Henry Poole] to dress him and he wasn't aware we were short of cash. He never did pay, and never came back – he never forgave us."
Sir Winston was not alone in this attitude to paying his bills.
When he was Prince of Wales in the 1870s, Edward VII, made "infrequent payments on account that accumulated over years". Following the death of Mr Poole, a bill was sent to the prince, who promptly stopped buying from the firm for 22 years.
Dickens did not have a taste for expensive clothes but his son Charles Junior did and his father had to foot the bill.
"Dickens was never a customer himself – he was notoriously parsimonious and he didn't really care much for his clothes," Mr Sherwood said.
"His son, however, never really had to work because he could live off his father's wealth. He got into debt, with Charles senior later paying it off."
Langtry's records show her clothes were paid for by Frank Gebhart, a wealthy racehorse trainer with whom she was having an affair, during their relationship. Such information could have caused a scandal.
But Mr Sherwood said: "The tailors were so discreet, nobody would have heard anything from them."
Register for free to continue reading
Registration is a free and easy way to support our truly independent journalism
By registering, you will also enjoy limited access to Premium articles, exclusive newsletters, commenting, and virtual events with our leading journalists
Already have an account? sign in
Register for free to continue reading
Registration is a free and easy way to support our truly independent journalism
By registering, you will also enjoy limited access to Premium articles, exclusive newsletters, commenting, and virtual events with our leading journalists
Already have an account? sign in
Join our new commenting forum
Join thought-provoking conversations, follow other Independent readers and see their replies