World's Strongest Man Eddie 'The Beast' Hall sets new world record
The athlete from Stoke-on-Trent has smashed his previous world record for deadlift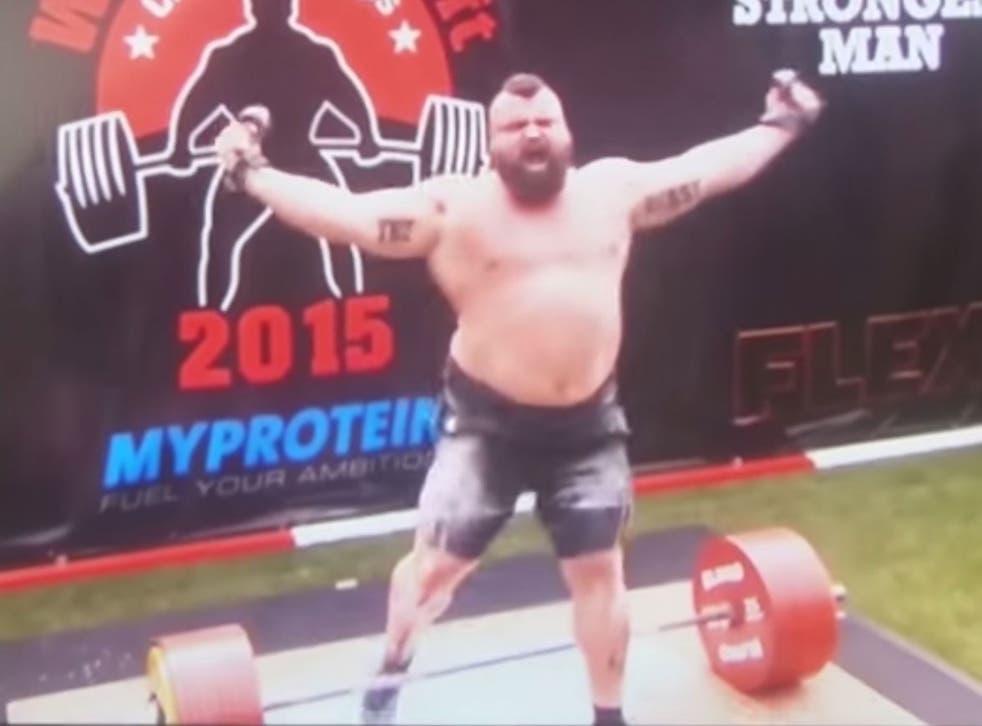 World's Strongest Man athlete Eddie Hall has set a new world record.
He managed to successfully lift 463kg (1,020lb or over 73 stone) in a dead lift.
The feat means that Hall, known to fans as 'The Beast', has beaten his own world record. In March of this year, he lifted 462kg whilst he was cheered on by Arnold Schwarzenegger.
Hall has made a name for himself as one the most powerful and explosive lifters on the Strongman circuit, which was demonstrated by his incredible squat performance in last year's World's Strongest Man final, in which he finished sixth overall.
Last year, the athlete lifted a new world record at the World Deadlift Championships only for the achievement to be sensationally snatched away from him when he was disqualified for dropping the bar.
As he broke yesterday's record, Hall appeared to manage the feat with relative ease and was sure to keep a tight grip on the bar as he lowered it, to avoid a repeat of last year's controversy.
Originally from Stoke-on-Trent, the 27-year-old weighs 173kg or 27st.
Register for free to continue reading
Registration is a free and easy way to support our truly independent journalism
By registering, you will also enjoy limited access to Premium articles, exclusive newsletters, commenting, and virtual events with our leading journalists
Already have an account? sign in
Register for free to continue reading
Registration is a free and easy way to support our truly independent journalism
By registering, you will also enjoy limited access to Premium articles, exclusive newsletters, commenting, and virtual events with our leading journalists
Already have an account? sign in
Join our new commenting forum
Join thought-provoking conversations, follow other Independent readers and see their replies