WWE Superstar Daniel Bryan apprehends burglar with rear naked chokehold
These burglars learned the hard way when they discovered the house they were robbing belonged to a former world heavyweight champion
Jack Simpson
Monday 28 July 2014 12:39 Comments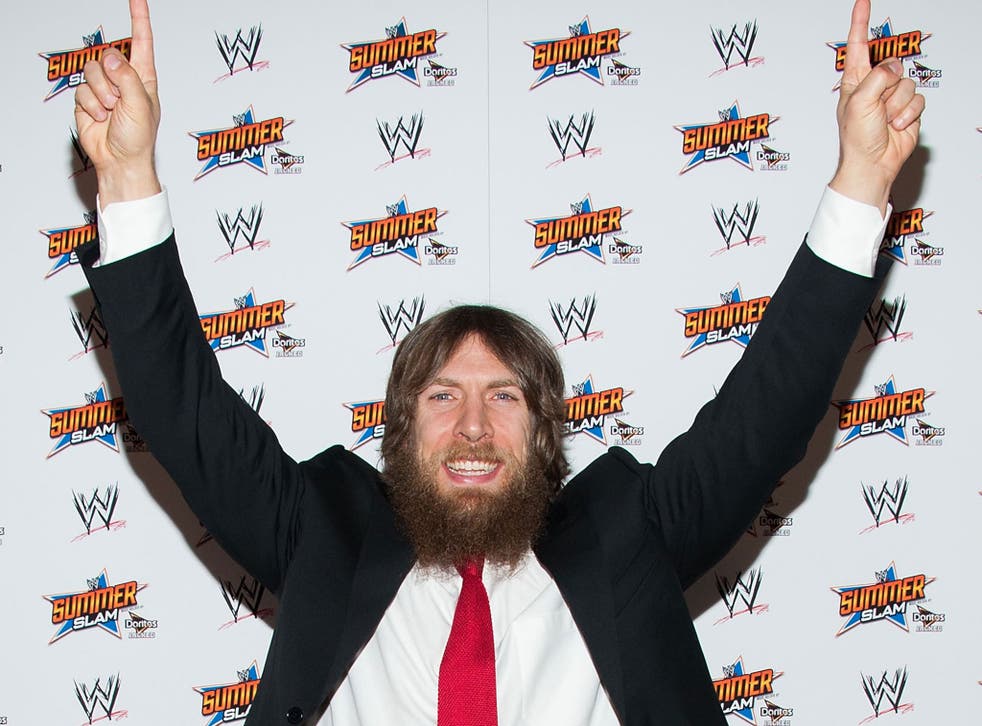 Two burglars found out they had decided to rob the wrong person when their attempted housebreak was foiled by former WWE world heavyweight champion Daniel Bryan.
Daniel Bryan, real name Bryan Danielson, was walking back home with his wife, Brie Danielson, to their property in Phoenix, Arizona, when they saw two men making their way out of the house holding a bag of loot.
When the two men realised they had been spotted, they dropped the stolen goods and decided to sprint off down the street.
However, keen to apprehend the two thieves, Bryan gave chase.
The professional athlete soon caught up with one of the thieves, 22 year-old Cesar Sosa, and used all of his wrestling experience by holding Sosa in a "rear naked chokehold" until police arrived.
The other suspect managed to get away.
Speaking at a press conference after the incident, Bryan said that the couple's first worry was for their two-year-old French bulldog Josie, who they had left in the property.
After making sure that the Josie was ok, Bryan said he was "very angry" when he found out that someone had broken into his property and "out of instinct" gave chase.
Bryan said that after chasing Sosa for 400 feet he was able to catch and take down the "exhausted" burglar.
Holding him until the police came; Bryan said that the burglar gave up very little resistance and repeatedly apologised.
When police arrested Sosa, they found that alongside, he had an outstanding felony warrant for kidnapping against his name.
WWE wrestlers who headed for Hollywood

Show all 6
Reflecting on the incident, Bryan said that he was "borderline ashamed of what he did", saying that it was "probably not the best thing to do because you don't know what is going to happen."
The robbery resulted in Bryan losing a bracelet given to him by his father who passed away earlier this year, but all other things taken from the house were returned to the WWE star and his wife.
Daniel Bryan is a fan favourite in the WWE and is best known for 'Yes movement'.
Alongside his World Heavyweight Championship success, Bryan can count the Tag Team Championship belt and the United States Championship title as his other achievements in professional wrestling.
Register for free to continue reading
Registration is a free and easy way to support our truly independent journalism
By registering, you will also enjoy limited access to Premium articles, exclusive newsletters, commenting, and virtual events with our leading journalists
Already have an account? sign in
Join our new commenting forum
Join thought-provoking conversations, follow other Independent readers and see their replies