Yamma Brown on father James Brown's domestic abuse: 'I hated him during those times'
The late musician's daughter recalls growing up with Brown in new memoir Cold Sweat: My Father James Brown and Me
Ella Alexander
Sunday 21 September 2014 14:37 Comments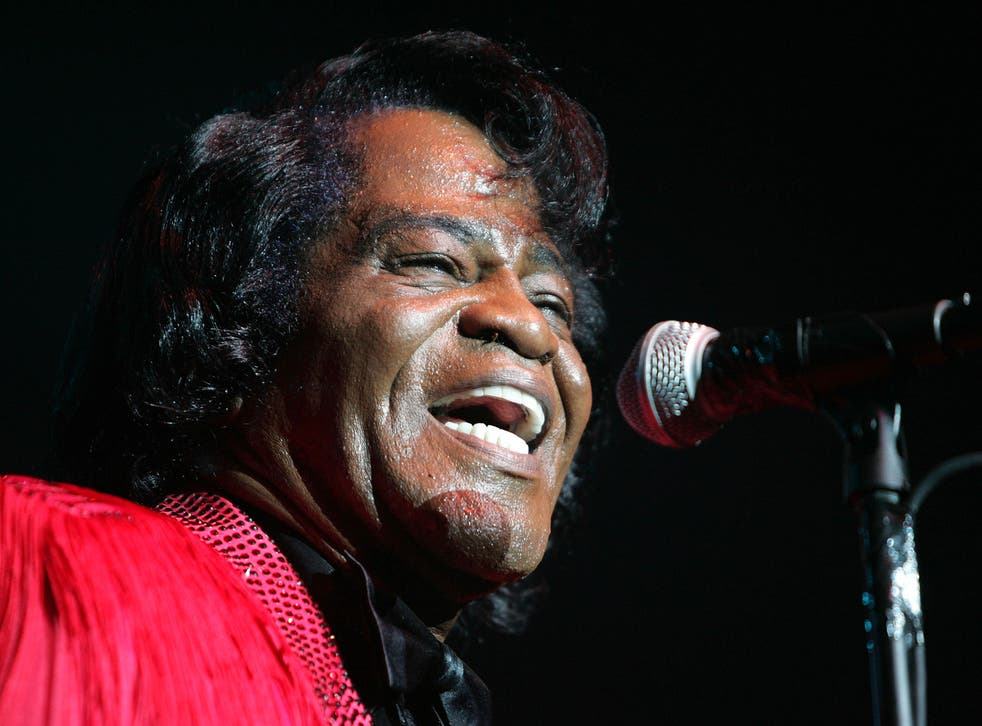 James Brown's daughter has recalled her harrowing experience of watching the musician repeatedly subject her mother to domestic abuse.
Dr Yamma Brown is the daughter of Deirdre Jenkins, the singer's second wife whom he married in 1970 and divorced in 1979. They had two children together, Yamma and Daryl.
She describes the inner conflict she felt about her father and mother in her new memoir, Cold Sweat: My Father James Brown and Me.
"As much as I loved my father, and I sure loved him, I hated him during those times," she wrote.
"And I didn't like my mother much, either. I didn't understand why she let my father treat her like that. If she couldn't stand up for herself, how would she protect me? What if I slipped up and did or said something Dad didn't like and he decided to turn on me, his little Yammacakes? I didn't think he'd hurt me, but I couldn't be sure. I couldn't possibly defend myself against a strong man like my father, especially not when he was in one of his rages."
After a while, she followed in the footsteps of her mother "and acted as if the beatings hadn't happened".
However, she couldn't hide from the extreme bouts of abuse her father enforced on her mother, recalling one particularly violent incident.
"I ran to the front door and peered outside," she wrote. "My mother was dressed in her blue and white robe. Her legs were splayed wide open and my father was straddling her, pummeling her with clenched fists. Doosh. Thud. Doosh. Thud. Blood spurted from my mother's face. She started thrashing around, kicking her legs, holding up her arms to ward off the punches and trying to break free, trying to save herself."
Yamma attempted to intervene, but her father couldn't be stopped.
"I froze in place, but then something inside of me took over and I knew I had to do something," she continued. "I felt no fear, only rage. I ran outside, screaming, 'Leave her alone! Stop punching Mommy!' He didn't even turn around. He just kept punching."
Brown was arrested on numerous occasions relating to domestic abuse during the course of his life, although through later relationships, rather than with Jenkins. He died in 2006, aged 73.
Sadly for Yamma, the experience left an enduring impact and she claims she eventually married an abusive man herself, Darren Lumar. She stayed with him for 10 years, before finding the courage to leave him.
"I'd been programmed to accept abuse as part of life… witnessing my father beating on my mother would have a profound effect on me," she said.
Register for free to continue reading
Registration is a free and easy way to support our truly independent journalism
By registering, you will also enjoy limited access to Premium articles, exclusive newsletters, commenting, and virtual events with our leading journalists
Already have an account? sign in
Register for free to continue reading
Registration is a free and easy way to support our truly independent journalism
By registering, you will also enjoy limited access to Premium articles, exclusive newsletters, commenting, and virtual events with our leading journalists
Already have an account? sign in
Join our new commenting forum
Join thought-provoking conversations, follow other Independent readers and see their replies