Yolande Donlan: American actress who did her best work in Britain after her marriage to the prolific director and producer, Val Guest
The daughter of a prolific film character actor, James Donlan, and a singer who billed herself as "Therese", she was born in New Jersey
Tom Vallance
Thursday 08 January 2015 01:00 Comments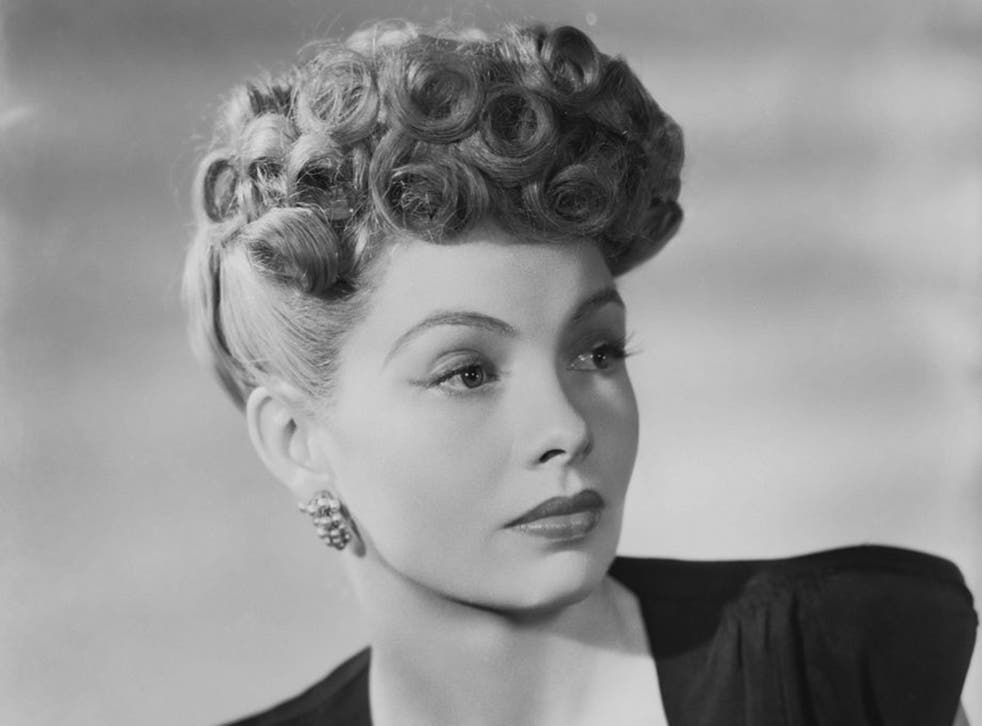 The American actress Yolande Donlan, whose career was spent mainly in the UK, was a vivacious blonde whose presence brightened any film or play. Her first major theatrical triumph was as the star of the West End production of the comedy, Born Yesterday, and she later appeared in a series of films directed by her second husband, Val Guest.
The daughter of a prolific film character actor, James Donlan, and a singer who billed herself as "Therese", she was born in New Jersey in 1920 and grew up in a show business milieu. She was a teenager when her father secured her a contract at MGM, where she had uncredited roles in such films as After the Thin Man (1936), Rosalie (1937), Sweethearts (1938), Idiot's Delight (1939) and Cairo (1940).
She had a speaking part (billed as Yolande Mallott) as a French maid in the low-budget Bela Lugosi vehicle, The Devil Bat (1941), and was noticeable as a chorus girl in the popular MGM musical, DuBarry was a Lady (1943). In 1944 she had a featured role on Broadway in The School for Brides, a ribald farce starring Roscoe Karns that overcame bad reviews to run for over a year.
Her major break came in 1946 when she was chosen as understudy to Judy Holliday in Garson Kanin's hit comedy, Born Yesterday. She then headed the cast of the touring version, which was seen in Boston by Laurence Olivier, who planned to make his debut as a producer with a London version of the play. He considered Donlan perfect for the part, and when she opened in the play at the Garrick Theatre, she received accolades from the critics for her interpretation of the not-so-dumb blonde who tells her corrupt lover, when he berates her for being uncouth, "I'm just as couth as you are." She later points out that "The country belongs to the people that inhibit it."
Donlan's next two shows, a revival of Clifford Odets' Rocket to the Moon and Noel Langley's adaptation of his novel set in ancient Greece, Cage Me a Peacock (both 1948), failed. She had a hit, though, with To Dorothy a Son (1950), co-starring Richard Attenborough and Sheila Sim, though the latter, as a wife about to give birth, played her part without being seen. In 1957 she played a busty actress in a satire on Hollywood, Olive Ogilvy, which was booed by gallery first-nighters and lasted only two weeks, but And Suddenly It's Spring (1959) with Margaret Lockwood, was a moderate success.
Traveller's Joy was her first role in British cinema but of more significance was her part as an American who falls in love with the British way of life and fights off town planners in Miss Pilgrim's Progress (1949), for the film was written and directed by Val Guest. The couple fell in love (though they were both married at the time, Donlan to the actor Philip Truex), and Guest was to direct her in seven more films which he also wrote.
He paired her with Michael Rennie for The Body Said No (1950), critics agreeing that Donlan was superior to the material, and then cast her with Douglas Fairbanks Jr in a popular farce, Mr Drake's Duck (1950), in which they were newlywed farmers who find that one of their ducks lays eggs containing uranium. She was a shopgirl who inherits a tiny republic in Penny Princess (1952), her only Guest film in colour, with Dirk Bogarde her leading man.
In 1954 Donlan and Guest were finally able to marry, and the union lasted until his death in 2006. Asked the secret of longevity, he replied, "Marry Yolande Donlan".
They Can't Hang Me (1955) changed pace for the pair, with a moderately engaging espionage thriller. Guest had no hand in the next of Donlan's films, Tarzan and the Lost Safari (1959), directed by Bruce Humberstone, but he produced and directed Expresso Bongo (1959), adapted by Wolf Mankowitz from his stage musical.
Some of the theatre version's acute satirical look at the pop world was diluted, with much of the score excised, but Donlan was fine as the older woman who falls for a pop star (Cliff Richard), though sadly her character's solo number, "Time", lamenting the increasing speed with which the years go by, was not used.
She had another dramatic role in Jigsaw, an efficient thriller in which she helps the police solve a murder. The location shooting in Brighton won particular favour, and Donlan's next film with Guest, 80,000 Suspects (1963), in which she played a carrier of a smallpox virus, received similar acclaim for its effective use of Bath as a setting.
Donlan's last screen role was a small part in Lewis Gilbert's Seven Nights in Japan (1976) and the same year she wrote a memoir, Shake the Stars Down; she also wrote travel articles for the Daily Express. After their retirement Guest and Donlan settled in Palm Springs, but after his death in 2006 Donlan returned to the UK and lived in Belgravia.
Yolande Donlan, actress and writer: born Jersey City 2 June 1920; married 1944 Philip Truex (divorced 1954; one son), 1954 Val Guest (died 2006); died London 30 December 2014.
Register for free to continue reading
Registration is a free and easy way to support our truly independent journalism
By registering, you will also enjoy limited access to Premium articles, exclusive newsletters, commenting, and virtual events with our leading journalists
Already have an account? sign in
Join our new commenting forum
Join thought-provoking conversations, follow other Independent readers and see their replies