Young Thug says 'black lives matter forever' following airport controversy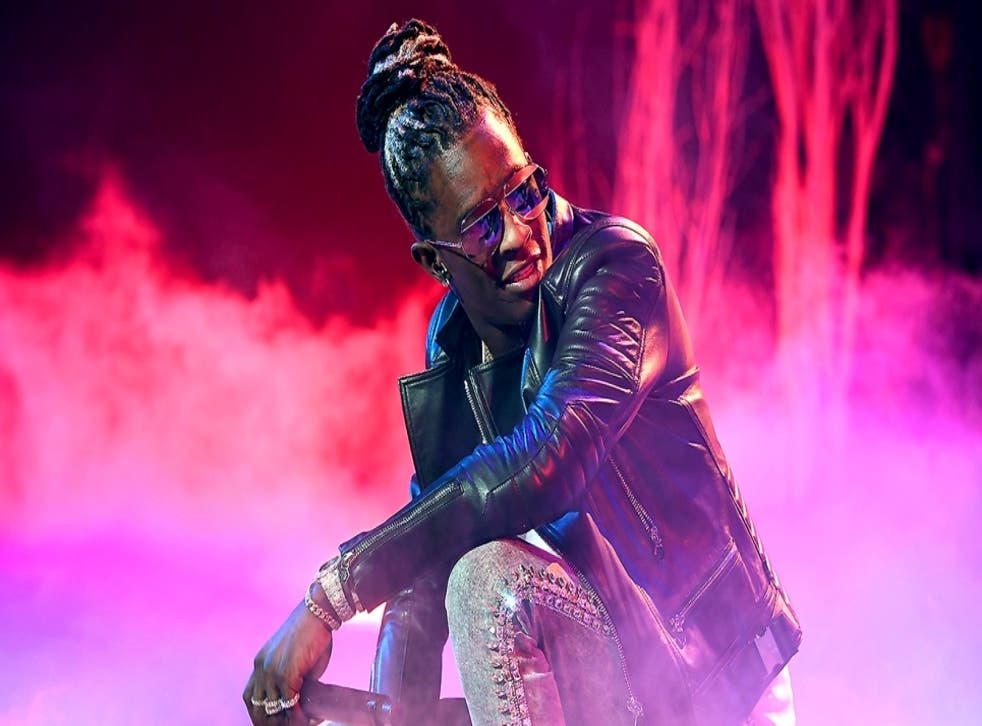 Last night, Young Thug set the internet on fire after footage surfaced online in which he disparaged several female Alaska Airline employees. In the viral footage, Thugger offers the airline workers $15,000 to quit their jobs while calling them nappy, ants, and bum b**ches. He also said they look "African" while trying to further insult them.
On Twitter, the consensus was to drag Thug for his offensive comments. After all, before he became a famous rapper, he was the youngest of 11 children raised by a middle-class black woman in the Jonesboro South projects in Atlanta.

The 25-year-old rapper has since tweeted and deleted an attempt to justify his comments by saying that his message wasn't meant for all black women… just the two employees he berated in the video. This didn't help his case by any means. So, Thug hopped on social media on Thursday afternoon to address critics who are claiming that he's internalized anti-blackness.
Watch Young Thug address his critics in his own words below.