Zac Efron topless: The star's shirtless moment sparks accusations of male objectification and sexism at the MTV Movie Awards 2014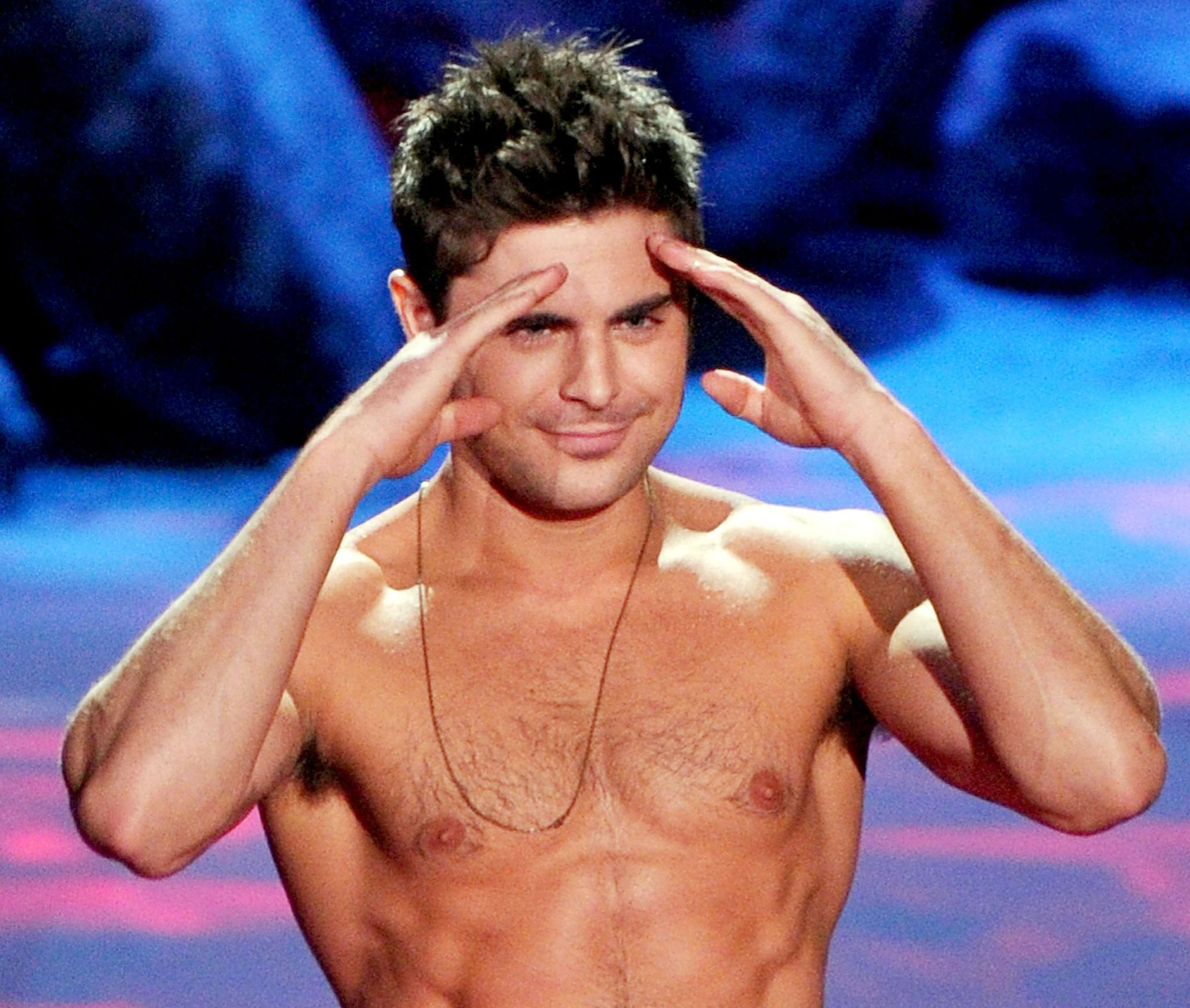 Zac Efron's shirt was torn from his back by a lusty Rita Ora at the MTV Movie Awards in Los Angeles on Sunday (13 April) as he picked up the 'Best Shirtless Performance' prize.
Efron awkwardly shuffled around on stage, attempting to ignore the baying cries from the crowd, as Ora joined in, wolf-whistling and begging for a big reveal as she presented him with the golden popcorn trophy.
But he was too slow. So she took matters into her own hands, ripping his top open and pulling it off over his muscular shoulders, much to the delight of the lascivious masses.
Since then, photographs of the High School Musical star's toned torso and chiselled abs have become a fairly regular fixture of news feeds and timelines the internet over.
In pictures: MTV Movie Awards
Show all 20
But not everyone's that OK with it.
Of course, he did stand about happily posing for a considerable amount of time after the lecherous garment-grappling occurred, and didn't seem in much of a rush to re-clothe himself. One could argue he was objectifying himself - playing up to the fact that his face and body have probably won him far more roles in the past than the super-method thespian skills he definitely hasn't honed over the years.
But would it have been quite the same if a female actress had been pressured into parading around in her bra live on television?


Join our commenting forum
Join thought-provoking conversations, follow other Independent readers and see their replies