Zoella sends book sales rocketing after launching reading club
One book has seen its sales increase by 94 per cent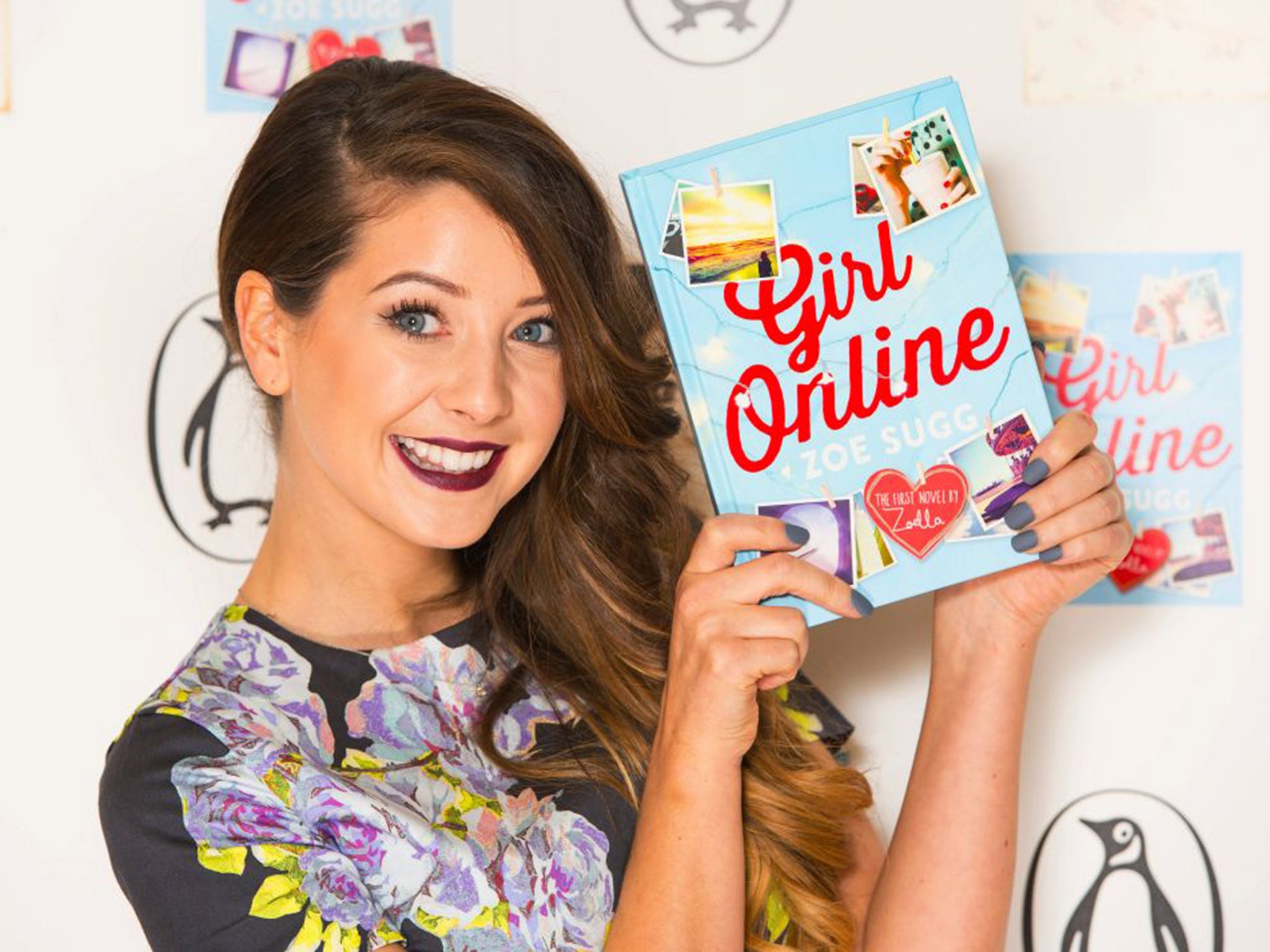 Such is the power of social media influencers that a mere mention of a product can send sales sky high.
Original Youtube sensation Zoe Sugg aka Zoella has proved that once again by sending sales of books included in her new reading club rocketing up the charts.
The book club, which is in collaboration with WH Smith, features eight young adult fiction books picked by Suggs. The books sold at WH Smith will be covered in a 'Zoella's book club' limited edition covers.
Sugg's influential seal of approval was evident on Amazon's list of Movers and Shakers on Friday. One book, Beautiful Broken Things, has increased its sales on the website by 95 per cent and entered the top 100 Bestsellers list. The author Sara Barnard said she was surprised to see how fast her book had climbed up the ranks.
The Highest-Earning YouTubers of 2015
Show all 10
"I really wasn't expecting quite such a jump like that, so quickly," she told the BBC. "It just goes to show the power of Zoella."
Everything Everything by Nicola Yoon entered the retailers' top 20 Bestsellers list, jumping from 1,101 to 14th place according to The Bookseller. Other books including All the Bright Places by Jennifer Niven, The Sky is Everywhere by Jandy Nelson and Fangirl by Rainbow Rowell also all reportedly jumped position by over 1,000 per cent.
The Potion Diaries, written by Sugg's friend and the editor of her hugely successful book Girl Online, Amy Alward, also saw sales rise by 30 per cent over the last 24 hours. The BBC reports that on Wednesday the book charted at number 26,447 yet by Thursday lunchtime had climbed thousands of places to reach 287.
Naturally, Suggs vlogged about the book club launch, duly noting below the video that it was a "paid for advertorial for WH Smith". The 26-year-old reviewed each book after telling her 10 million subscribers she has always been a "massive, massive bookworm".
"I want to inspire more young people to read and these days everyone is on their phone, tablet, laptop, myself included, and I think that's why I really enjoy reading," she said. In two days the video has been viewed over 605,000 times.
Join our commenting forum
Join thought-provoking conversations, follow other Independent readers and see their replies