Mexico City's Day of the Dead - through the lens of Antonio Olmos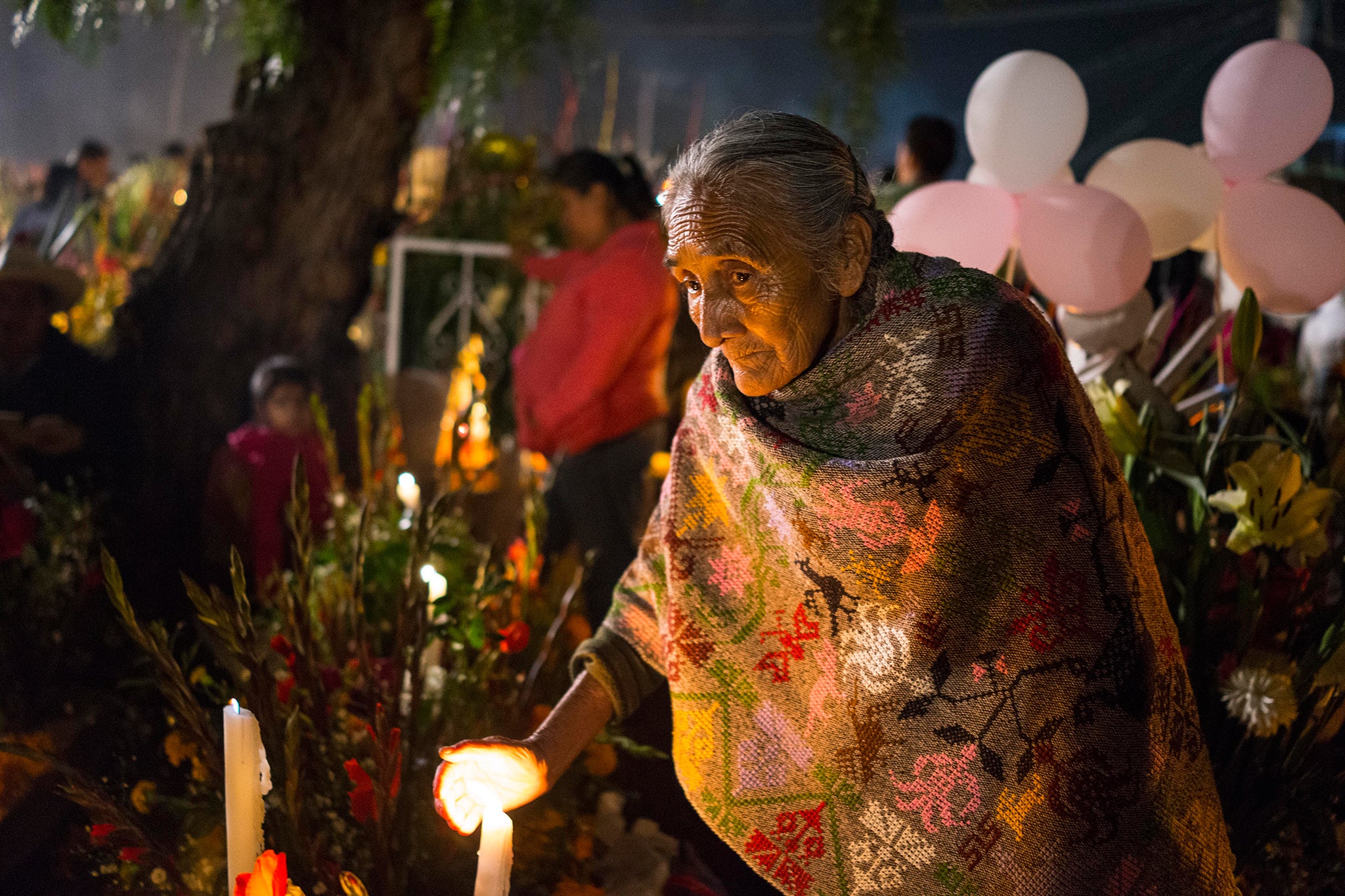 Antonio Olmos, internationally-renowned Mexican photographer who is recognised for his unique documentary style, has returned to the land of his birth for the first project of the 'Sony RX Celebrate the Streets' series.
In his project Olmos presents the vibrancy and spectacular colour of Mexico's traditional Day of the Dead celebrations.
Shot in a candid, captured-on-the-move street photography style he was asked to depict the day on which thousands of people line the streets of Mexico City and in particular, the Mixquic area, to mark a tradition that dates back to Aztec times.
'Dia de Muertos', as it is known in Spanish, was originally an Aztec festival in which families gathered to honour the dead. A celebration held across 31 October to 2 November, the event was suppressed by the Spanish Conquistadors but was revived and has become inter-twined with Allhallowtide, All Hallows' Eve, Hallowmas and All Saints Day.
In the Mexican town of Mixquic – now subsumed into the sprawling mass that makes up Mexico City – the festivities take to the streets as thousands throng the local cathedral's graveyard, the only remaining church graveyard in the city, lighting it with candles to create a unique scene.
Olmos' series aims to capture the diversity of the world's street spectaculars, future potential projects for the 'Celebrate the Streets' series include New Orleans Mardi Gras, India's Holi Festival and Pamplona's Running of the Bulls – public events in which the celebrations are gatherings of people in a riot of colour and vibrant atmosphere to which street photography is perfectly suited.
Mexico City's Day of the Dead - through the lens of Antonio Olmos
Show all 15
Join our commenting forum
Join thought-provoking conversations, follow other Independent readers and see their replies