Stunning vintage photographs depict daily life in 19th century Japan
Iwona Karbowska Comments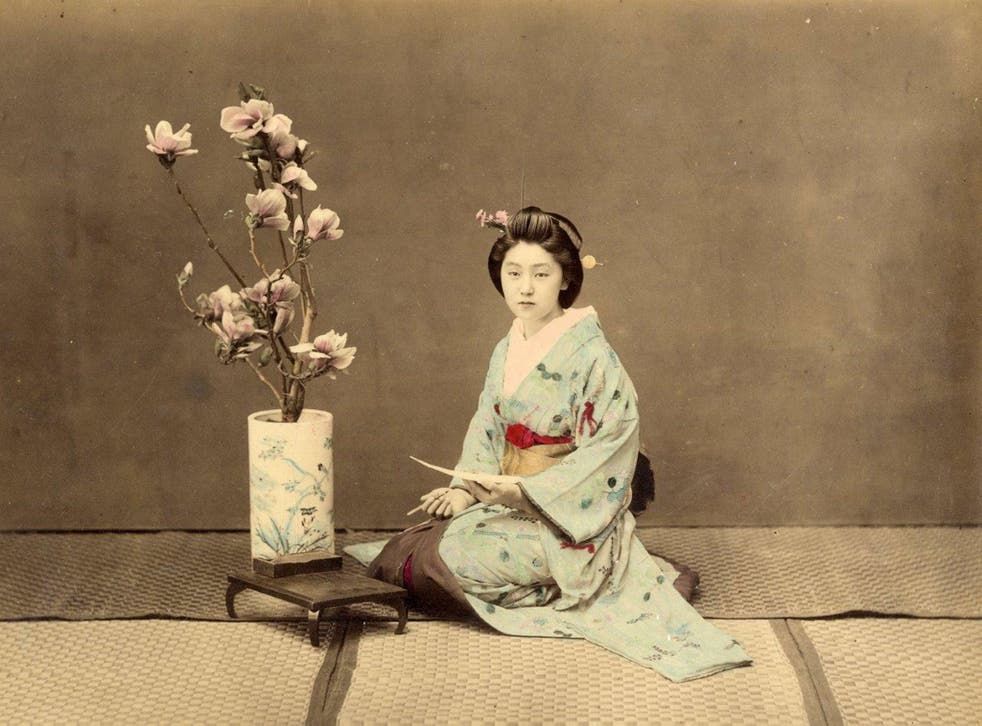 Courtesans, geisha, samurai warriors, women playing instruments and traditional games are among the subjects portrayed in the most unique photography series of Edo-era Japan displayed at the London Photograph Fair.
The images, dated back to 1865, were taken by Felice Beato and are hand-tinted albumen prints (black and white photos hand painted to appear 'colour').
Beato, who was living in Yokohama at the time, documented Japanese everyday life over the years. He is often considered as one of the world's first photojournalists, who gained his fame as a war photographer.
Register for free to continue reading
Registration is a free and easy way to support our truly independent journalism
By registering, you will also enjoy limited access to Premium articles, exclusive newsletters, commenting, and virtual events with our leading journalists
Already have an account? sign in
Join our new commenting forum
Join thought-provoking conversations, follow other Independent readers and see their replies