'The Earth Defenders': Stunning images of African people devoted to their land shot by Steve McCurry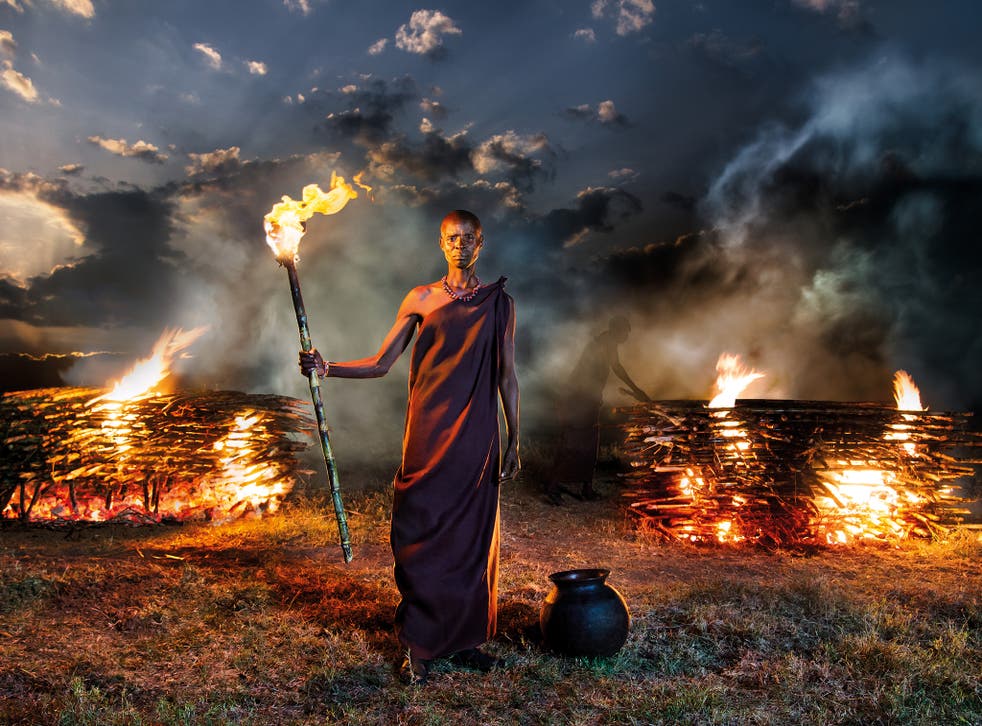 Extraordinary tales of everyday heroism have been illustrated beautifully by renowned US photographer Steve McCurry in the new 2015 Lavazza Calendar.
The calendar which has been created in collaboration with the Slow Food movement, features twelve breathtaking pictures, capturing the spirit, strength and humanity of the Earth Defenders - women and men who protect their land and projects in Africa with passion and bravery.
Photographer, Steve McCurry spoke about the initiative: "I am proud to have been chosen by Lavazza and Slow Food to take the photographs for the 2015 Calendar. It has been an incredible journey: I have learned a lot and met some extraordinary people who I now think of as my friends. We wanted to portray the devotion of these people to defending their own food communities. It would be a shame to allow these unique traditions to disappear. The idea of protecting them is the inspiration behind this calendar dedicated to the Earth Defenders and to the African continent as a whole".
The images will be on display at the international food and wine fair, Salone del Gusto and Terra Madre 2014 (Turin, 23 - 27 October 2014), which is geared towards the Slow Food movement.
Also for the first time, the 2015 Lavazza Calendar is on sale at Salone del Gusto as a limited edition. The proceeds from sales of the calendar and all donations will be contributed entirely to create 10,000 food gardens in African schools and villages by the end of 2016.
'The Earth Defenders': Stunning images of African people devoted to their land shot by Steve McCurry

Show all 12
Register for free to continue reading
Registration is a free and easy way to support our truly independent journalism
By registering, you will also enjoy limited access to Premium articles, exclusive newsletters, commenting, and virtual events with our leading journalists
Already have an account? sign in
Register for free to continue reading
Registration is a free and easy way to support our truly independent journalism
By registering, you will also enjoy limited access to Premium articles, exclusive newsletters, commenting, and virtual events with our leading journalists
Already have an account? sign in
Join our new commenting forum
Join thought-provoking conversations, follow other Independent readers and see their replies