Profile: Liu Yiquan 'the taxi driver turned art collector' who snared a record-breaking Modigliani
This week he and his wife bought Amedeo Modigliani's Nu Couché (1917), for $170.4m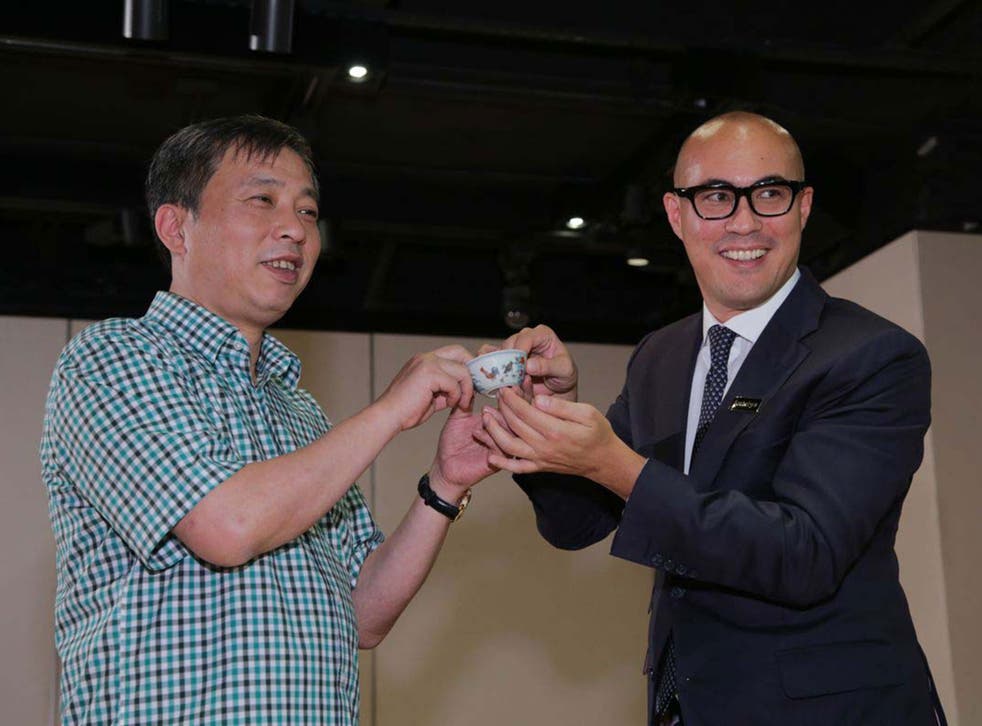 Meet the art collector whose cup runneth over…
Liu Yiqian, who bought an ancient Chinese cup for a record HK$281m (£19.6m) in April, has received an unexpected bonus: nearly 422 million American Express points. Mr Liu used his Centurion Card to purchase the cup from Sotheby's Hong Kong at auction. His card was swiped 24 times because the system can only process HK$12m at a time, said Nicolas Chow, deputy chairman of Sotheby's Asia.
What can 421,860,000 American Express points get you?
Mr Liu, who was born in 1963 to a working class family in Shanghai, hadn't thought about the rewards until he was contacted by Bloomberg News, his daughter Betty said. The points can be converted into more than 28 million frequent flyer miles, according to the American Express website.
He'll have a nice cuppa to come home to after all that jetsetting...
The cup, which dates from the Chenghua era (1465-1487), is nicknamed the "Chicken Cup" for its depiction of a rooster, hen and chicks, an allegorical representation of the emperor, empress and his subjects. It is 8.2cm wide and was made using the doucai method of fashioning porcelain that began during the Ming Dynasty. "There's no more legendary object in the history of Chinese porcelain," Mr Chow said. "This is really the holy grail when it comes to Chinese art."
Shame Mr Liu couldn't get a teapot to match.
He has plenty of cash at his disposal should one become available. Mr Liu dropped out of school aged 14 to help his mother with her handbag business before going on to make a fortune through real estate and pharmaceuticals. Forbes estimates his wealth at £538m, making him the 200th richest person in China.
Register for free to continue reading
Registration is a free and easy way to support our truly independent journalism
By registering, you will also enjoy limited access to Premium articles, exclusive newsletters, commenting, and virtual events with our leading journalists
Already have an account? sign in
Register for free to continue reading
Registration is a free and easy way to support our truly independent journalism
By registering, you will also enjoy limited access to Premium articles, exclusive newsletters, commenting, and virtual events with our leading journalists
Already have an account? sign in
Join our new commenting forum
Join thought-provoking conversations, follow other Independent readers and see their replies