School 'failed' pupil who died after allergic reaction in detention, mother says
'To hear about his fear and panic, and his struggle to survive will haunt us forever' Comments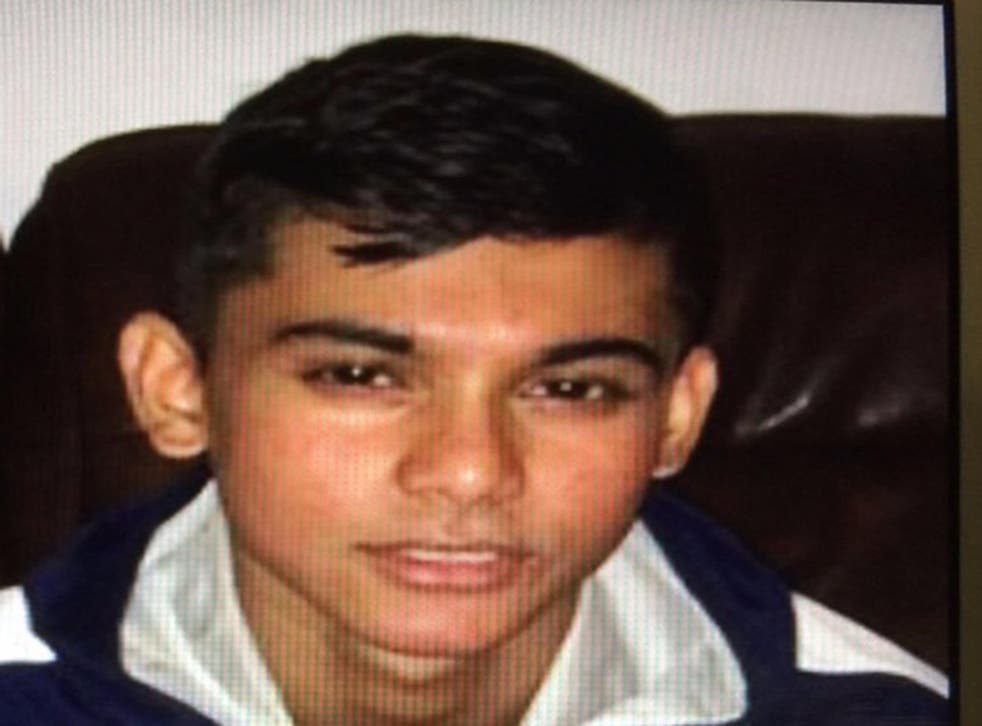 The mother of a pupil who died after falling ill in detention has accused his school of failing in "their duty of care", after a coroner concluded that his life could possibly have been saved if he had received medication more quickly.
Nasar Ahmad, who suffered from severe asthma and multiple allergies collapsed in the detention room of Bow School in east London in November.
It was a "possibility but not a probability" that if staff had administered his EpiPen and adrenaline in the five minutes it took for the ambulance arrive, Coroner Mary Hassell wrote in her narrative conclusion.
Speaking before the hearing at Poplar Coroner's Court, Nasar's mother, Ferdousi Zaman said: "If he has anaphylaxis I give him his EpiPen. They [school staff] are first-aiders, they are more knowledgeable than me. They have failed their duty of care."
In a separate statement, his family said it had been "extremely difficult to sit through the evidence of our son's last conscious minutes."
They added: "To hear about his fear and panic and his struggle to survive, will haunt us forever."
"We strongly believe that if Nasar's care plan had been completed correctly, if staff had been aware of the care plan and if it had been followed properly, including administering an Epi-Pen as soon as possible, that Nasar would be alive today."
The court heard that the year nine pupil had asthma, severe eczema and a host of allergies to milk, fish, nuts, wheat, apples, oranges and some meats.
On the day of his death he ate a school dinner of tandoori chicken made with milk.
UK news in pictures

Show all 50
In detention later that day, the court heard that his condition deteriorated quickly and as he struggled for breath a member of staff put him in the recovery position as her colleague called the emergency services.
A third staff member brought his personal first aid box, containing an inhaler and an EpiPen, but this was not administered in the five minutes it took the emergency services to arrive.
The teenager died in hospital four days later.
Cath Smith, the executive head teacher at Bow School, said they had "rigorously reviewed all of our safety procedures and are providing more training for staff across the board."
She added: "We are all deeply saddened about this tragic incident and continue to offer our heartfelt sympathies to Nasar's family."
Register for free to continue reading
Registration is a free and easy way to support our truly independent journalism
By registering, you will also enjoy limited access to Premium articles, exclusive newsletters, commenting, and virtual events with our leading journalists
Already have an account? sign in
Join our new commenting forum
Join thought-provoking conversations, follow other Independent readers and see their replies