A fast-acting antidepressant could be on the horizon
Researchers have discovered a drug that could provide relief to sufferers within 24 hours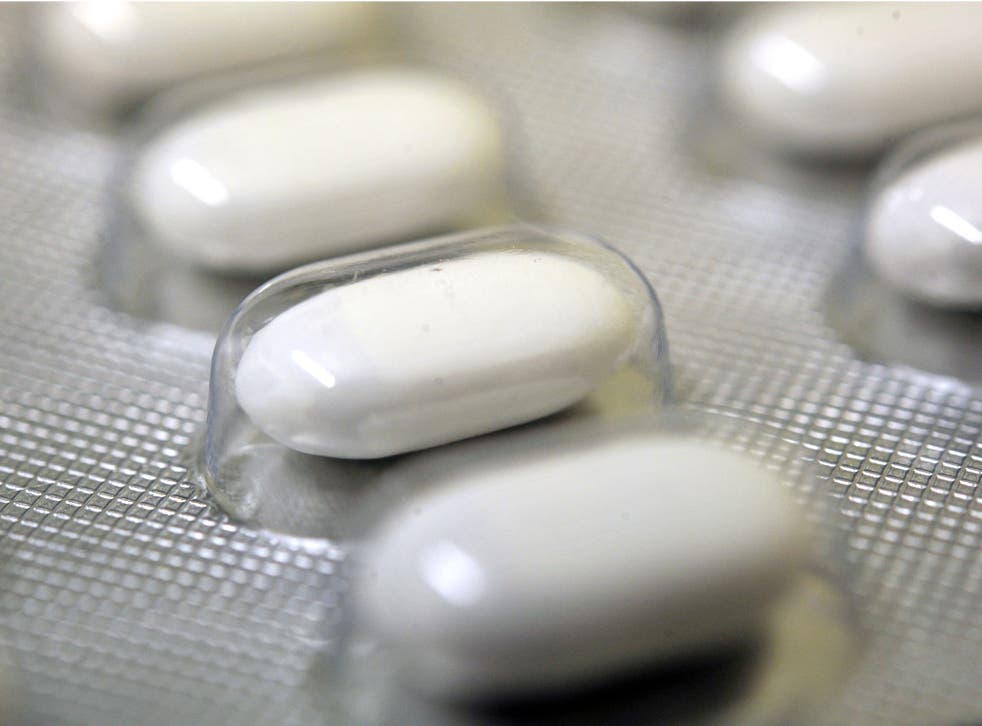 One of the biggest problems in the treatment of clinical depression is the time it takes for a course of antidepressant drugs to take effect. In most cases, sufferers have to hold on for around two weeks before they can expect relief from their symptoms. For those in a crisis, that can just be too long to wait. A new study by researchers from various US universities suggests there may be a solution close at hand: An antidepressant that not only takes effect within 24 hours, but matches the effects of current drugs over a sustained period of time.
Jeffery Talbot, director of the Research Center on Substance Abuse and Depression at Roseman University of Health Sciences in Nevada and the lead researcher in the study, told Science Daily: "What makes this study unique and exciting is that in the same drug we seem to have both of the properties you want in an antidepressant - both rapid and sustained effects".
The new drug, referred to as MI-4, could also have a more universal success rate than existing remedies, due to its action on three separate neurotransmitters in the brain. Currently, between 30% and 50% of those treated with any given antidepressant don't see an improvement in their condition, and in many cases a string of different drugs are tried on a trial-and-error basis.
The most commonly prescribed antidepressants are SSRI's (Selective Serotonin Reuptake Inhibitors), which alter the level of the neurotransmitter serotonin available in the junctions between neurons. This class of drug includes those marketed under the commercial names of Prozac, Zoloft, Seroxat and Celexa.
Most alternative medications work by targeting the levels of serotonin and noradrenaline in the brain. With MI-4 increasing the level of both these neurotransmitters, whilst also boosting dopamine, the hope is that a larger number of people will respond to first-line treatment with the drug.
MI-4 was born out of a process called "virtual screening", in which computer modelling is used to simulate a chemical's pharmaceutical properties. This method allows a much larger number of potential compounds to be tested than would be possible in the lab.
According to the researchers, it is highly unlikely that MI-4 would have been discovered without the detection power of the simulators. Following the virtual tests, the new drug was trialled on mice, verifying the predicted antidepressant effects.
The use of drugs in the treatment of major depression and other mental disorders has caused a lot of controversy over the years, and worries are increasing along with the drugs' popularity. There has been a 92% rise in the prescription rate of antidepressants in the UK in the past decade, with over 53 million prescriptions issued in 2013. Earlier this week we reported on the concerns connected to the use of these remedies in children and young adults. Antidepressant medication remains, however, a highly effective treatment for one of the world's leading causes of morbidity, ill-being and absenteeism.
Register for free to continue reading
Registration is a free and easy way to support our truly independent journalism
By registering, you will also enjoy limited access to Premium articles, exclusive newsletters, commenting, and virtual events with our leading journalists
Already have an account? sign in
Register for free to continue reading
Registration is a free and easy way to support our truly independent journalism
By registering, you will also enjoy limited access to Premium articles, exclusive newsletters, commenting, and virtual events with our leading journalists
Already have an account? sign in
Join our new commenting forum
Join thought-provoking conversations, follow other Independent readers and see their replies