Albatross numbers on remote islands are being counted via space
It is the first time the global population of any species has been assessed from orbit
Samuel Osborne
Thursday 04 May 2017 07:28 Comments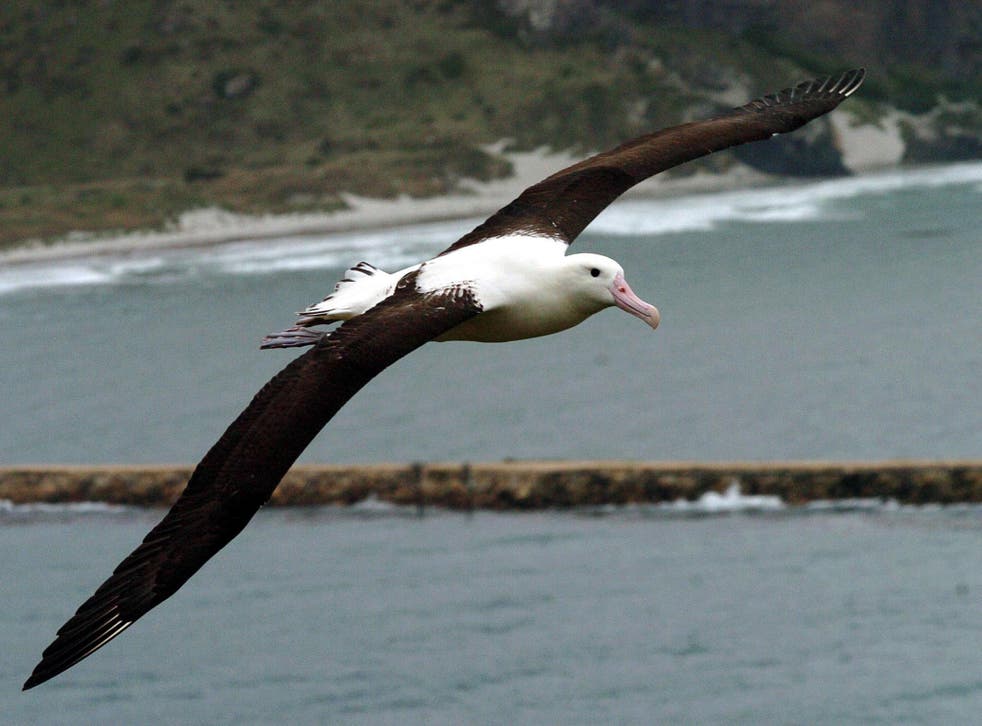 Scientists have started counting individual Northern Royal albatrosses from space.
Using the highest-resolution satellite images available, scientists from Britain and New Zealand are calculating the number of endangered albatrosses living on New Zealand's remote and inaccessible Chatham Islands.
It is the first time the global population of any species on earth has been assessed from orbit.
New Zealand: Watch cute albatross chick get cosy with GoPro camera
The study, published in the journal Ibis, used the DigitalGlobe WorldView-3 satellite, which can observe objects as small as 30cm across.
The endangered Northern Royals could be seen as they sit on eggs to incubate them, or when they guard newly hatched eggs, allowing the researchers to count them.
The study found the number of Northern Royals is stable on one inaccessible island, but has declined dramatically on another island group.
Science news in pictures

Show all 20
"This is a major conservation concern for this globally-endangered albatross species," said Professor Paul Scofield, Canterbury Museum's Senior Curator Natural History and a co-author of the study.
"This technique will be an invaluable global conservation resource that can give us near real time information about the status of endangered species.
He added: "The ground-breaking image resolution of the newly-available satellite will provide a step change in our ability to count albatross, large birds and other wildlife directly from space without disturbance, at potentially lower cost and with minimal logistical effort."
Register for free to continue reading
Registration is a free and easy way to support our truly independent journalism
By registering, you will also enjoy limited access to Premium articles, exclusive newsletters, commenting, and virtual events with our leading journalists
Already have an account? sign in
Join our new commenting forum
Join thought-provoking conversations, follow other Independent readers and see their replies