The Independent's journalism is supported by our readers. When you purchase through links on our site, we may earn commission.
All the fun of the scare
We can't get enough of frightening films, video games and theatre 'experiences'. But why do we find fear so thrilling? It's all down to our biology, discovers Luke Blackall
Luke Blackall
Tuesday 30 August 2011 00:00 Comments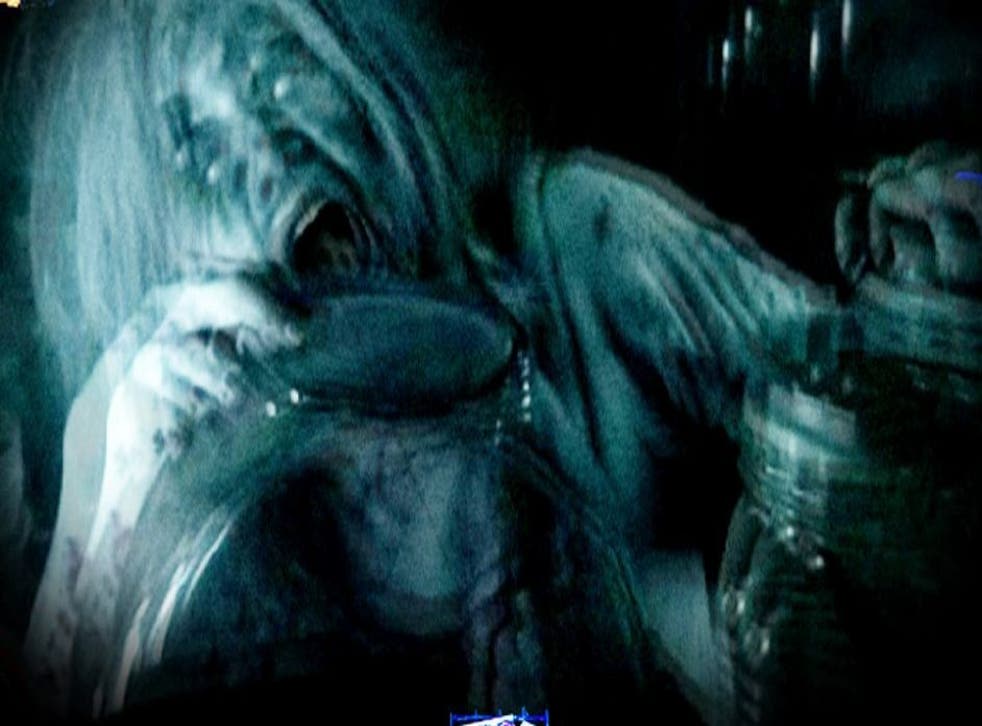 We live in an increasingly safety-conscious age, yet the opportunity – to paraphrase Eleanor Roosevelt – to do something every day that scares you has rarely been more available.
We live in an increasingly safety-conscious age, yet the opportunity – to paraphrase Eleanor Roosevelt – to do something every day that scares you has rarely been more available.
From horror films to theme park rides, we're promised an experience more terrifying, exciting and unsettling than the last. And the industry behind making us terrified is big business: we're being scared not only by Hallowe'en (on which spending grows each year), but also by a new generation of more unsettling Hollywood films and video games.
The Hallowe'en industry was worth £280m to the UK last year, according to retail analysts Planet Retail, and is 20 times bigger than it was 10 years ago. Our obsession with the horror genre means that seven million cinema tickets and two million DVDs have been sold for the Saw franchise in this country alone. Regular instalments of horror games series such as Resident Evil, Left 4 Dead and F.E.A.R. also suggest a market in rude health.
But the latest way for thrill-seekers to scare themselves silly comes from a British theatre company, Punchdrunk, which has created ...and darkness descended, a new work inspired by (and created to promote) the forthcoming PlayStation game Resistance 3.
Those familiar with the group will know that its immersive and experiential work is a world away from the traditional auditorium. Its latest wheeze is a "walk of terror" and draws on the Japanese tradition obake yashiki, a form of haunted house where the public hand over their hard-earned yen to be petrified. Obake yashiki are popular summertime draws, when Japanese Buddhism says that ancient spirits return to earth. They rely less on the Western-style ghouls and monsters to scare their audience, preferring to create instead a slow-burning insidious terror.
While some believe its closest comparison in Western culture is the ghost train, Punchdrunk's creative director Felix Barrett wants to move our tastes beyond the "laziness" of this fairground fear-fest. "Everything is dictated to you, you're being told exactly where to look at which point," he says.
Punchdrunk is trying build a complex psychological atmosphere of creeping dread, where the audience is forced to walk through the set, rather than being ferried along it, detached, on a train. "You control your own suspense," he says. "If you were to shut your eyes and stop, the action would wait for you."
The narrative of ...and darkness descended, like that of the game, is set in a post-apocalyptic London, where society and order has broken down. It seems particularly appropriate at a time when rioting mobs have been testing society's wider fears and setting off hand-wringing in the chattering classes. And its organisers promise that the experience, which is for adults only, stresses both the psychological and the physical.
"Because of the subject matter and the game mechanic within this, physically it's quite demanding," says Barrett. "You will have to run, you have to wear trainers and you will be expected to get down on your hands and knees."
Brendan Walker, director of the Thrill Laboratory, has studied the physiological and psychological desire to seek thrills and consults for venues including Alton Towers and the London Dungeon. He says that while many of the techniques of scaring audiences are the same as those used by fairground showmen 400 years ago, things have evolved in recent years.
"During a piece a theatre or on a rollercoaster, the designer or the performer has the ability to take the audience on a choreographed journey not just of narrative, but also emotional experience," he says. "But now it's becoming more of a science. If you look at Universal Studios or Disney Imagineers, they have got how you script these things down to an art."
Much of the science of scaring people is to do with how our bodies and minds respond to these frightening or thrilling experiences. We exhibit much the same physical symptoms of arousal whether an activity is pleasurable or horrific. The key to making these experiences thrilling, Walker explains, is moving the audience between emotional extremes and playing upon that transition.
"If you can move people experiencing large amounts of fear to being excited and entertained, that transition point is much larger," he says. "So people get rapid movements between displeasure and pleasure, while they're highly aroused."
The effect on the body is like taking a cocktail of drugs. It causes the release of adrenaline, cortisol and, post-fear, dopamine. "The closest analogy to dopamine is cocaine," says Walker. "It works on the reward centres in the mind and it really reinforces that feeling of 'I really feel alive... I want to do it again.'"
There is also a genetic predisposition to such behaviour. Research has revealed that variations in the D4DR gene mean that some people have a low responsiveness to dopamine, meaning they go to greater extremes for thrills. Many people with addictive personalities also have this trait. And one study from the University of California pointed out that the risk-taking gene variation is more common in migratory populations such as the US or Australia, perhaps because emigration is more likely among risk-takers.
Rhonda Cohen, a psychologist at Middlesex University who specialises in extreme sport and activities, says our personality also dictates whether we choose to seek out these experiences. "Thrill-seeking has been linked to a more outgoing and friendly personality type," she says. "It is an innate predisposition, or rather we are born to be fearful when something is scary as we have an internal survival mechanism. However, what we learn out of these experiences is that we can be brave and face scary situations that we never thought we could do. Doing something scary in a safe environment pushes us out of our comfort zone and challenges us."
Walker also believes it is our domesticated, safe existence which makes us seek exciting diversions. "The thrill rewards the perseverance of life," he says. "It really is to reward things such as evading danger, sating extreme hunger, quenching extreme thirst, having great sex – it's all about surviving and proliferating. In this modern age, we no longer face those dangers, so we no longer feel as truly alive as our ancestors did. So we construct increasingly complex ways – which we call entertainment – to experience these ways of feeling alive."
...and darkness descended, 1-4 September, Waterloo Station Arches, London SE1. To apply for tickets email accesslive@scee.net by noon today. Resistance 3 is out on 9 September
Register for free to continue reading
Registration is a free and easy way to support our truly independent journalism
By registering, you will also enjoy limited access to Premium articles, exclusive newsletters, commenting, and virtual events with our leading journalists
Already have an account? sign in
Join our new commenting forum
Join thought-provoking conversations, follow other Independent readers and see their replies