Scientists bring dormant microbes to life after 100 million years on sea floor in discovery boosting life on Mars hopes
Oldest marine samples ever studied revived in laboratory and found to carry oxygen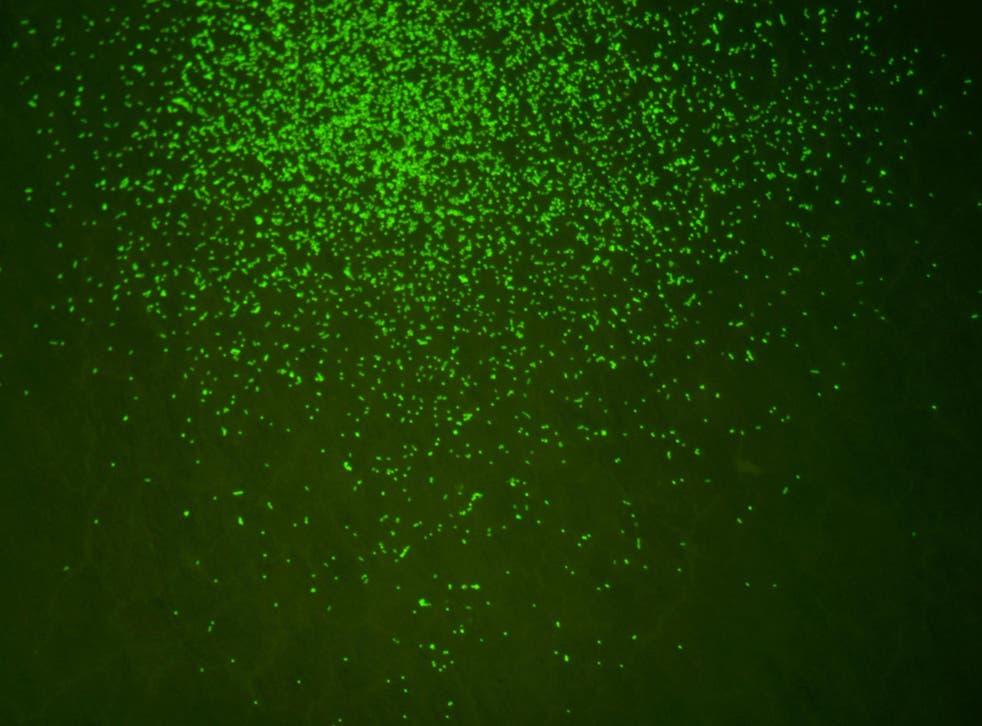 Scientists have persuaded ancient microbes to wake up, grow and start reproducing after laying dormant on the sea floor for more than 100 million years — in a discovery that has boosted hopes of finding life on Mars.
The organisms are from the oldest marine sediment samples ever studied, collected 10 years ago during an expedition to the South Pacific Gyre, from up to 75 metres below the seafloor and nearly 6,000 metres below the ocean's surface.
They have remained in an energy-saving state since dinosaurs roamed the planet, in an atmosphere where living conditions are harsh and the nutrients that fuel the marine food chain are extremely limited.
"We knew that there was life in deep sediment near the continents where there's a lot of buried organic matter," said study author Steven D'Hondt, of the University of Rhode Island's Graduate School of Oceanography.
"But what we found was that life extends in the deep ocean from the seafloor all the way to the underlying rocky basement."
Science news in pictures

Show all 20
The discovery of such ancient life in solid rock deep below the sea floor was a major breakthrough, and fuelled hopes for finding Martian life, given the subterranean environment's similarity with conditions on the planet's surface.
The new research also suggests that if the Red Planet was once home to life, it could possibly exist in a dormant, revivable state, rather than merely as a fossil. Mr D'Hont added: "If these things can survive 100 million years, maybe they can survive a billion or three billion."
The South Pacific Gyre has extremely low concentrations of organic material on the sea surface, which typically sinks and forms sediment layers — known as marine snow — feeding microbes beneath the seafloor.
This low concentration means that seafloor sediment in this region forms at a glacial pace of around one to two metres every million years — making it an incredibly harsh environment.
"Our main question was whether life could exist in such a nutrient-limited environment or if this was a lifeless zone," said lead author Yuki Morono, from the Japan Agency for Marine-Earth Science and Technology.
"And we wanted to know how long the microbes could sustain their life in a near-absence of food."
While the US and Japanese researchers expected the microbes to be fossilised, they found that they were able to revive them within the laboratory, in a study published this week in the journal Nature Communications.
They extracted the microbes from the sediments to grow in the laboratory and found almost all of the microorganisms responded rapidly to the incubation conditions.
"At first I was sceptical, but we found that up to 99.1 per cent of the microbes in sediment deposited 101.5 million years ago were still alive and were ready to eat," said Dr Morono.
Genetic analysis revealed most of these microbes to be aerobic bacteria, which require oxygen to live. Oxygen was found to be present in all of the samples analysed.
Dr Morono believes that life for microbes in the sub-seafloor is "very slow" compared to life above it, so the evolutionary speed of these microbes will be slower, adding: "We want to understand how or if these ancient microbes evolved."
Prof D'Hondt added: "In the oldest sediment we've drilled, with the least amount of food, there are still living organisms, and they can wake up, grow and multiply."
Additional reporting by PA
Register for free to continue reading
Registration is a free and easy way to support our truly independent journalism
By registering, you will also enjoy limited access to Premium articles, exclusive newsletters, commenting, and virtual events with our leading journalists
Already have an account? sign in
Register for free to continue reading
Registration is a free and easy way to support our truly independent journalism
By registering, you will also enjoy limited access to Premium articles, exclusive newsletters, commenting, and virtual events with our leading journalists
Already have an account? sign in
Join our new commenting forum
Join thought-provoking conversations, follow other Independent readers and see their replies