Antarctic temperatures hit unprecedented high of 17.5C as continent's warming accelerates
Researchers record hottest ever reading on Earth's coldest continent where temperatures usually range between -10C and -60C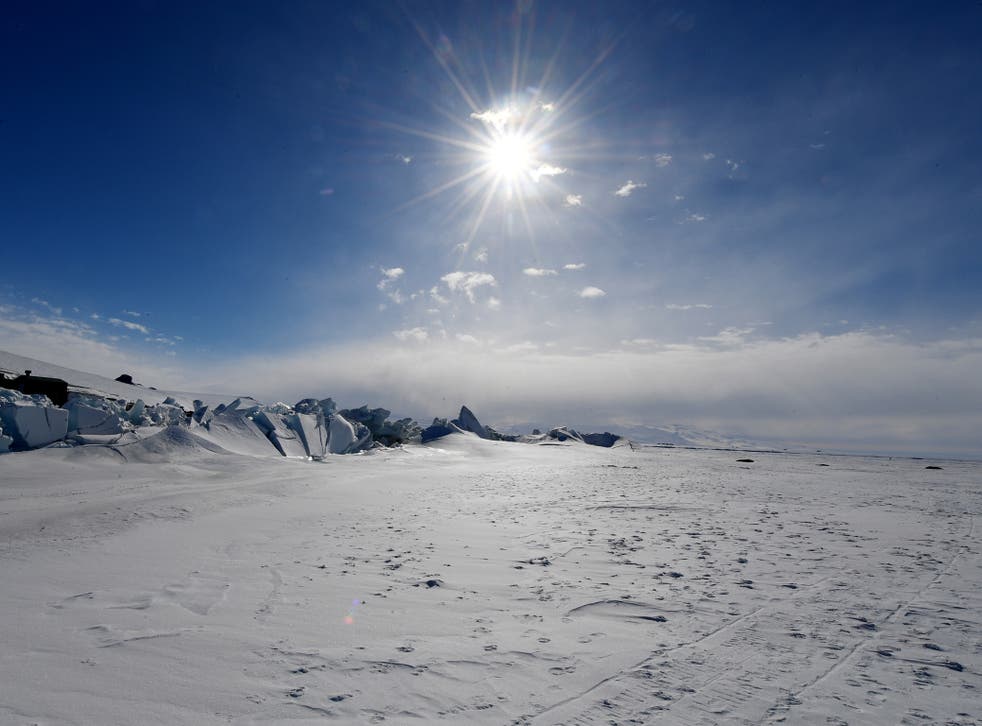 Temperatures in Antarctica have reached a record high, hitting an unprecedented 17.5C, the United Nations weather agency has announced.
An Argentine research base near the northern tip of the Antarctic recorded the temperature in March 2015, new analysis has revealed.
The World Meteorological Organisation (WMO) announced the finding after analysing data from a number of recording stations.
The temperature, more common in the Mediterranean than near the South Pole, is a significant departure from Antarctic averages, which range from -10C on the continent's coast to -60C in the interior.
The region is made up of ice 4.8 kilometres thick, which contains 90 per cent of the world's fresh water. If it were all to melt, experts say sea levels would rise by 60 metres.
Loss of Antarctic ice has soared by 75 per cent in just 10 years

Show all 2
The Antarctic Peninsula is among the most rapidly warming areas of the planet, with temperatures having increased by almost 3C over the last 50 years.
Rising temperatures in the Arctic and Antarctic are a particular concern because they are causing the ice caps to melt at a worrying speed.
This causes sea levels to rise and has an impact on everything from global temperatures to ocean currents.
Scientists said the findings showed the need to improve collection of weather data in the polar regions.
"The Antarctic and the Arctic are poorly covered in terms of weather observations and forecasts, even though both play an important role in driving climate and ocean patterns and in sea level rise," said Michael Sparrow, a polar expert with the World Climate Research Programme.
"Verification of maximum and minimum temperatures help us to build up a picture of the weather and climate in one of Earth's final frontiers."
Join our new commenting forum
Join thought-provoking conversations, follow other Independent readers and see their replies