Archaeologists find '8,000-year-old human skull containing brain matter'
The bone remains could be those of a human from the Stone Age
Antonia Molloy
Tuesday 15 July 2014 18:59 Comments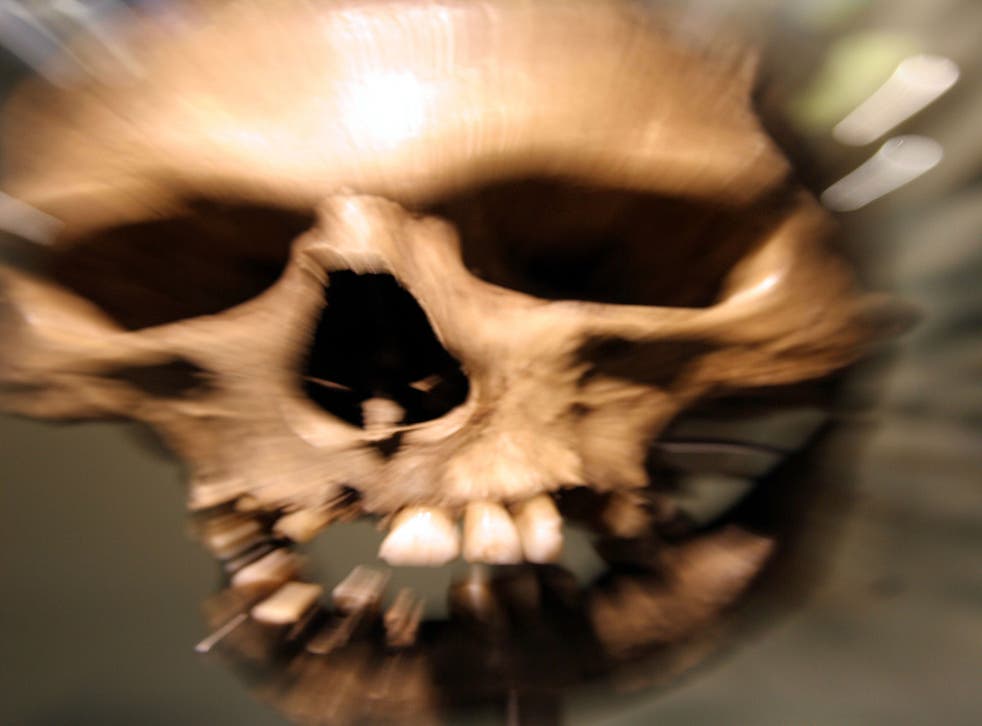 Archaeologists in Norway have found what could potentially be an 8,000-year-old human skull – which contains traces of brain matter.
The finding at a site in Stokke, Vestfold, could shed light on life in the Stone Age, a period that lasted roughly 3.4 million years, and ended between 6000 BC and 2000 BC.
It was among a number of discoveries unearthed during the excavation, The Local reported.
It is too early to tell whether the bone remains are those of a human or an animal, but early tests have dated the skull to around 5,900BC, placing it within the prehistoric Stone Age period.
Gaute Reitan, dig site leader, told NRK that the "one of a kind" skull contained a grey substance that appeared to be brain matter.
But he said it was not possible to confirm if it belongs to a human.
"It is too early to say. We need help from bone experts," he said.
Reitan continued: "When we dug out some sample squares here, very early on we came down to masses of soil, rich in carbon. We sent samples of this soil for fast dating in order to find a little more out of what we were dealing with. The bones in the pit are just as old."
Register for free to continue reading
Registration is a free and easy way to support our truly independent journalism
By registering, you will also enjoy limited access to Premium articles, exclusive newsletters, commenting, and virtual events with our leading journalists
Already have an account? sign in
Join our new commenting forum
Join thought-provoking conversations, follow other Independent readers and see their replies