Four rusty Roman coins found buried underneath remote castle in Japan
'There is almost no mistaking their authenticity' says Japanese museum curator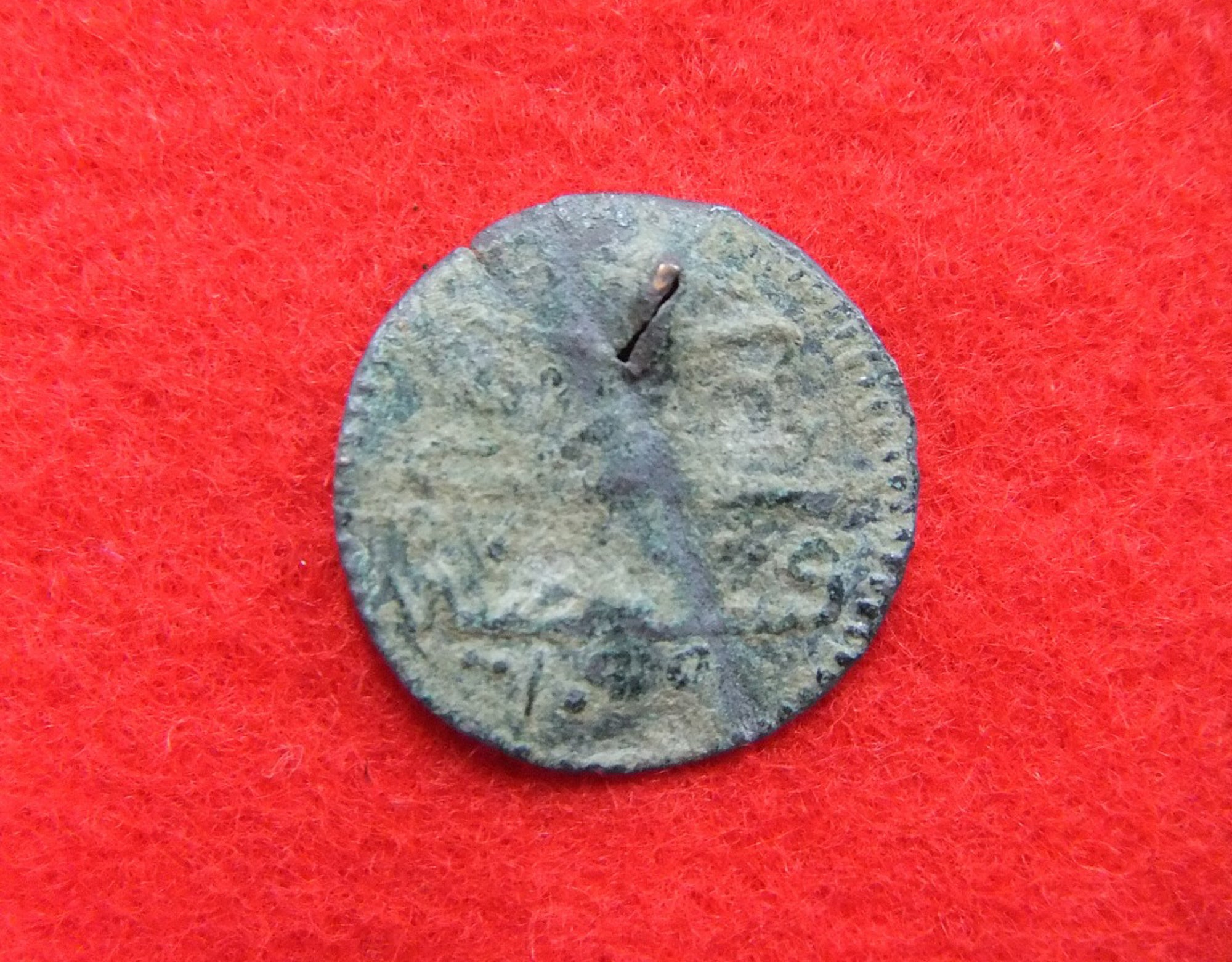 Archaeologists are scratching their heads after four rusty Roman Empire coins were dug up beneath an isolated Japanese castle.
Ten copper discs were unearthed nearly three years ago at the medieval Katsuren Castle on Okinawa island during a promotional excavation.
Only now have four of the treasures been traced back to the third and fourth centuries of the European kingdoms.
Archaeologist Toshio Tsukamoto, who has studied sites in Italy and Egypt, said he instantly recognised the "little round things".
"I was so excited I almost forgot what I was there for," said the expert, from the Toshio Tsukamoto of the Gangoji Institute for Research of Cultural Property in Nara.
A fifth coin was pinpointed as from the Ottoman Empire, inscribed with the year 1687, and the remaining five are still being examined.
The historic haul is yet to be submitted for publication in an academic journal.
"There is almost no mistaking their authenticity," said Makiko Tsumura, a curator at the Ancient Orient Museum in Tokyo.
The collection, uncovered one metre underground, is on display at the Uruma City Yonagusuku Historical Museum until 25 November.
"At first, we didn't think they were coins. Those little round things, to us, seemed like armour parts," said Masaki Yokoo, a city official in charge of the archaeological project.
Ancient roman coins discovered
One of the coins bears an image of fourth-century tyrant Constantine I, and another shows a helmeted soldier wielding a shield in one hand and stabbing an enemy with a spear in the other.
The project team believes the treasure could have been planted in a pacifying ritual at the castle, which was abandoned in 1458, after being brought by Chinese or Southeast Asian explorers.
Although most strangely, the 17th century Ottoman coin was buried underneath a layer of dirt believed to be up to 300 years older.
"There are still lots of unknowns," said Okinawa International University archaeologist Hiroki Miyagi. "Our findings this time are just the beginning."
Additional reporting by AP
Join our commenting forum
Join thought-provoking conversations, follow other Independent readers and see their replies