Search for secret chamber in King Tutankhamun's tomb to recommence
Team from the Polytechnic University of Turin will scan the burial site and surrounding areas in the hope of finding potential treasures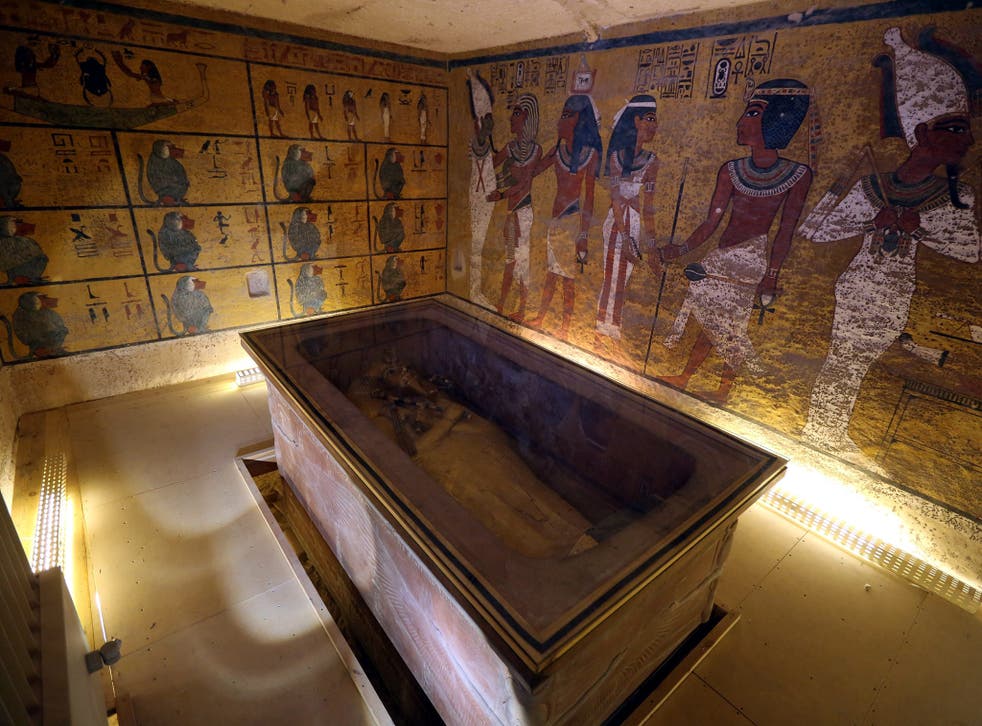 The search for a secret chamber in King Tutankhamun's tomb will recommence later this month.
A team from the Polytechnic University of Turin will be scanning the burial site and surrounding areas in the hope of finding buried treasures.
Radar systems will be used to scan depths of up to 32 feet as part of a study to map the resting place of Egyptian Pharaohs.
"Who knows what we might find as we scan the ground, it will be a rigorous scientific work and will last several days, if not weeks," Franco Porcelli, the project's director told Seeker.
The expedition is the third time researchers have studied the tomb in the past two years, with the hope of finding the resting place of Queen Nefertiti, Tutankhamun's mother.
Many leading experts believe that the remains of the Queen could lie beyond the walls of Tutankhamun's tomb and there have been suggestions a small hole may be drilled and a camera passed through to give researchers a clear perspective.
Discovery of Tutankhamun's tomb - in colour

Show all 21
Queen Nefertiti is one of the most famous symbols of ancient Egypt and classical beauty.
King Tutankhamun's reign lasted from around 1332-1323 BC. The discovery of his complete, undisturbed tomb in 1922 by Briton Howard Carter remains one of the most sensational archaeological discoveries of all time.
Register for free to continue reading
Registration is a free and easy way to support our truly independent journalism
By registering, you will also enjoy limited access to Premium articles, exclusive newsletters, commenting, and virtual events with our leading journalists
Already have an account? sign in
Register for free to continue reading
Registration is a free and easy way to support our truly independent journalism
By registering, you will also enjoy limited access to Premium articles, exclusive newsletters, commenting, and virtual events with our leading journalists
Already have an account? sign in
Join our new commenting forum
Join thought-provoking conversations, follow other Independent readers and see their replies