Avatar film inspires name of newly discovered flying reptile
Scientists have jokingly urged that blue, avatar-like creatures have never existed, and the reptiles were never ridden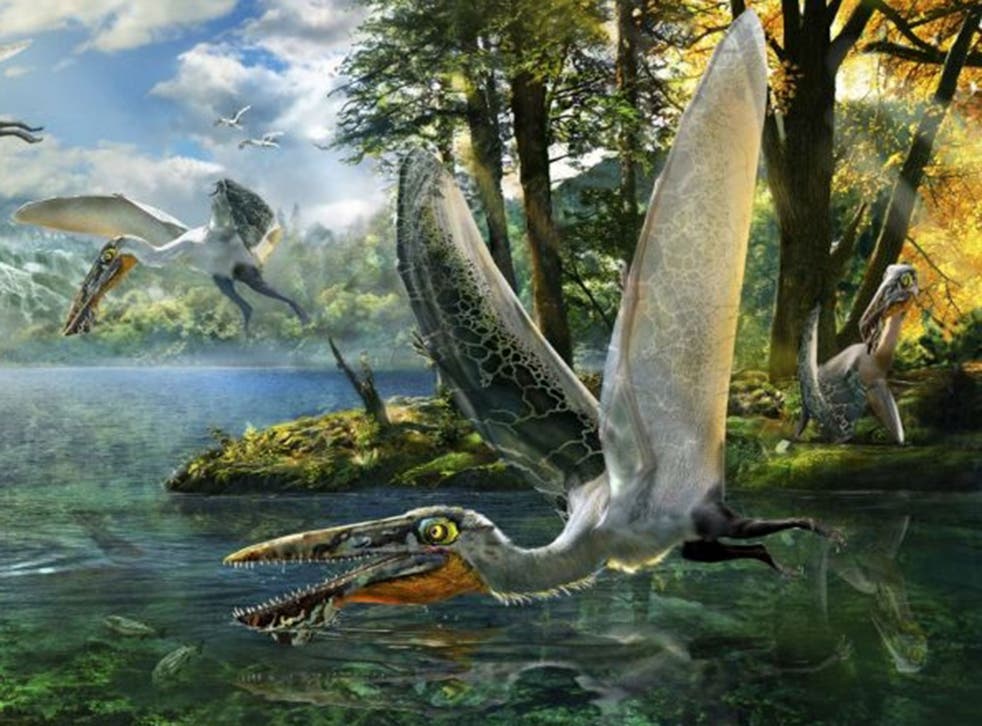 Scientists have named a newly discovered flying reptile after the graceful creatures ridden by the human-like blue characters in the blockbuster movie Avatar.
On Thursday, scientists announced they had discovered the fossils of a flying reptile called a pterosaur, which lived 120 millions years ago and closely resembled the creatures ridden in James Cameron's 2009 film.
Due to the resemblance, scientists have named the new pterosaur, which lived in the Cretaceous Period, ikrandraco avatar - meaning "Ikran dragon" from "Avatar."
Scientists made their findings published in the journal 'Scientific Reports' by studying the fossils of two specimens of ikrandraco avatar unearthed in China's Liaoning province.
The animals had a wingspan of about 8 feet (2.5 meters) and lived in a warm region teeming with life, with feathered dinosaurs, birds, mammals, frogs, turtles and other animals along with a variety of trees and other plants.
Having a throat pouch similar to that of a pelican, the creature most likely lived off small freshwater fish from lakes, which it would catch by skimming its small-tooth-filled lower jaw in the water, scientists believe.
Unlike many other pterosaurs, the ikrandraco avatar did not have a crest on the top of its elongated head. It did, however, have an unusual blade-like crest on its lower jaw - oddly similar to the animals in Avatar.
Behind the lower jaw crest was a hook-like structure that appears to have been the anchor point for the throat pouch.
Pterosaurs were Earth's first flying vertebrates, with birds and bats making their appearances later. They thrived from about 220 million years ago to 65 million years ago, when they were wiped out by the asteroid that also doomed the dinosaurs.
"The head structure is similar in this pterosaur to the Ikran in Avatar," said paleontologist Xiaolin Wang of the Institute of Vertebrate Paleontology and Paleoanthropology, Chinese Academy of Sciences in Beijing.
"Of course, nobody and nothing can ride this pterosaur," Wang added.
Paleontologist Alexander Kellner, of Brazil's National Museum at the Federal University of Rio de Janeiro, who also worked on the study, jokingly assured reporters: "[There were] no blue hominids during the Cretaceous."
Additional reporting by Reuters
Register for free to continue reading
Registration is a free and easy way to support our truly independent journalism
By registering, you will also enjoy limited access to Premium articles, exclusive newsletters, commenting, and virtual events with our leading journalists
Already have an account? sign in
Register for free to continue reading
Registration is a free and easy way to support our truly independent journalism
By registering, you will also enjoy limited access to Premium articles, exclusive newsletters, commenting, and virtual events with our leading journalists
Already have an account? sign in
Join our new commenting forum
Join thought-provoking conversations, follow other Independent readers and see their replies