Scientists discover world's oldest cheese buried on mummies
The cheese was discovered buried in China's Taklamakan Desert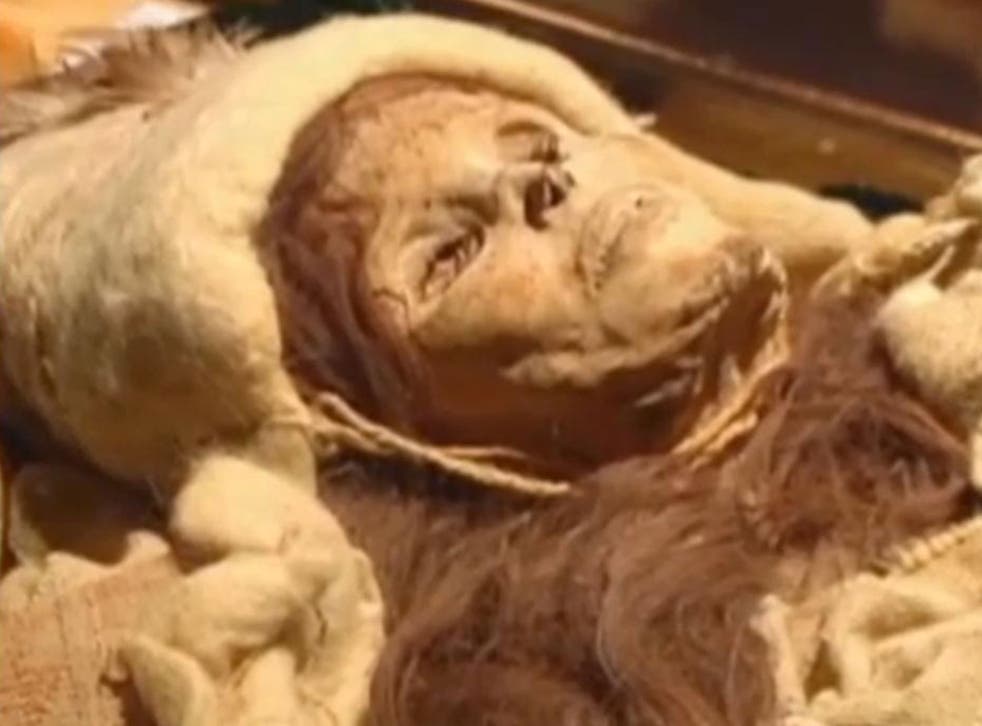 Scientists believe they may have found the world's oldest cheese discovered among mummified bodies in China's Taklamakan Desert, dating back as far as 1615 BC.
Blocks of the cheese were found around the neck and chest of the Beauty of Xiaohe. Researchers believe the cheese may have been buried with the mummies so they could enjoy it in the afterlife.
The Xiaohe tomb complex was first discovered by Swedish archaeologist Folke Bergman in 1934. Full archaeological excavations were finally undertaken between 2002 and 2004 by the Cultural Relics and Archaeology Institute.
The Taklamakan Desert's hot dry sand and arid land provides excellent conditions for mummification. The burial conditions also may have created a vacuum- like environment that would have helped to preserve the cheese, researchers said.
Researchers from the Max Planck Institute of Molecular Cell Biology and Genetics collected 13 samples of organic matter from ten tombs and mummies, including the Beauty of Xiaohe, in the Small River Cemetery Number 5.
Protein analysis performed in Dresden showed the organic material was a cheese made by robust, easily scalable kefir fermentation. Researcher Andrej Shevchenko told USA Today the team collected evidence to suggest skimmed ruminant milk was combined with bacteria and yeast used to make a kefir cheese.
"We not only identified the product as the earliest-known cheese, but we also have direct evidence of ancient technology," he said.
"It's the earliest known dairy practice that persists until present times in an almost unchanged way," University of Chinese Academy of Sciences archaeologist Yimin Yang told Discovery News.
"The discovery moves the mysterious history of kefir as far as to the second millennium BC, making it the oldest known dairy fermentation method."
The findings were published in the Journal of Archaeological Science.
Register for free to continue reading
Registration is a free and easy way to support our truly independent journalism
By registering, you will also enjoy limited access to Premium articles, exclusive newsletters, commenting, and virtual events with our leading journalists
Already have an account? sign in
Register for free to continue reading
Registration is a free and easy way to support our truly independent journalism
By registering, you will also enjoy limited access to Premium articles, exclusive newsletters, commenting, and virtual events with our leading journalists
Already have an account? sign in
Join our new commenting forum
Join thought-provoking conversations, follow other Independent readers and see their replies