'Mystery' pit skeleton found during archaeological dig in Hertfordshire
Remains discovered alongside numerous other Bronze Age and Roman burial items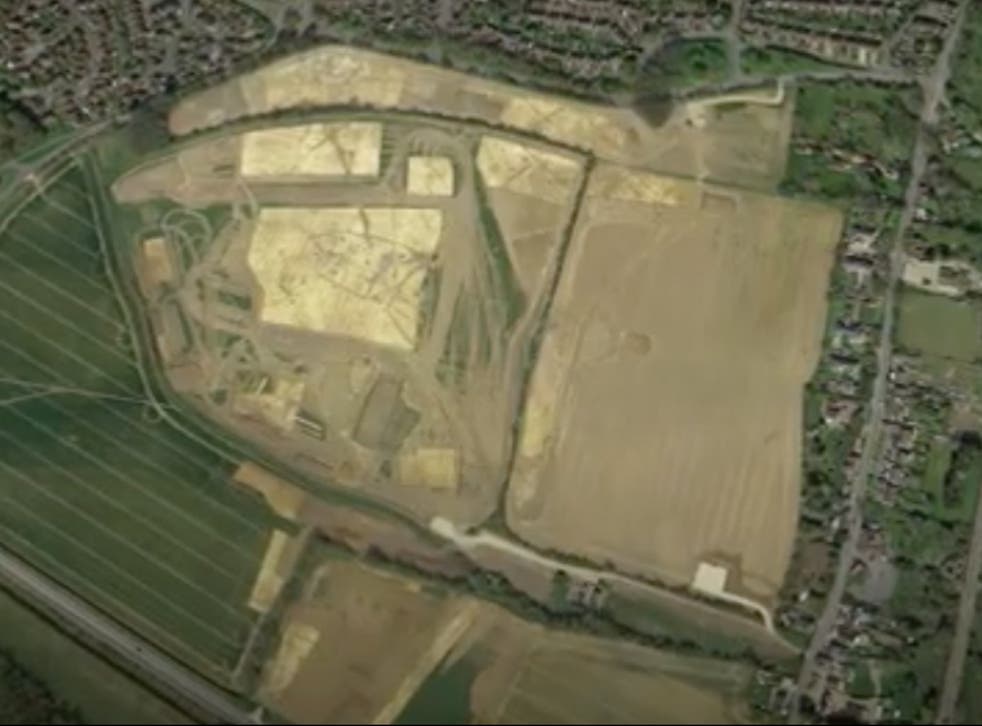 A "mystery" skeleton has been discovered leaning on the sides of a pit with outstretched legs in Bishop's Stortford, Hertfordshire.
Archaeologists found the skeleton "just lying in the bottom" of the 2m by 1.2m deep pit during an excavation at Whittington Way. They also found Bronze Age and Roman burials and related items.
Louise Moan, who works for Oxford Archaeology East and is the project manager of the dig, said the site had been a "sacred place" for hundreds of years.
She told the BBC she hoped future analysis would tell researchers the skeleton's age, but how the skeleton ended up in the pit will remain a mystery.
"Could he have fallen in or was he put there and the pit was backfilled, or was he considered for some reason deviant, and they deliberately left him like that?" she said.
A second dig by the organisation at the Grange Paddocks leisure centre site on Rye Street in Bishop's Stortford also revealed a possible supply post for the Roman army, located at the crossing of Stane Street – a Roman road – with the River Start.
Almost 1,000 metal objects, including coins, brooches, needles and knives, as well as nearly 200kg of pottery were discovered, said project officer Andrew Greef.
The unearthed objects at the second excavation site all date from the first to the fourth centuries AD.
"It's the sheer amount of Roman stuff found that is so surprising," said Mr Greef.
Previously, finding items from the Roman era in the area was rare, but Mr Greef said the team has now found a "huge amount of stuff" that has "put Roman Bishop's Stortford on the map".
According to the BBC, the digs took place in 2019 but the findings have only now been revealed.
Register for free to continue reading
Registration is a free and easy way to support our truly independent journalism
By registering, you will also enjoy limited access to Premium articles, exclusive newsletters, commenting, and virtual events with our leading journalists
Already have an account? sign in
Register for free to continue reading
Registration is a free and easy way to support our truly independent journalism
By registering, you will also enjoy limited access to Premium articles, exclusive newsletters, commenting, and virtual events with our leading journalists
Already have an account? sign in
Join our new commenting forum
Join thought-provoking conversations, follow other Independent readers and see their replies