Video: Work begins to preserve Chicago Museum's 2,500-year-old mummy
Scientist J P Brown and his assistants at Chicago's Field Museum lifted the lid on nearly two and a half thousand years of history last Friday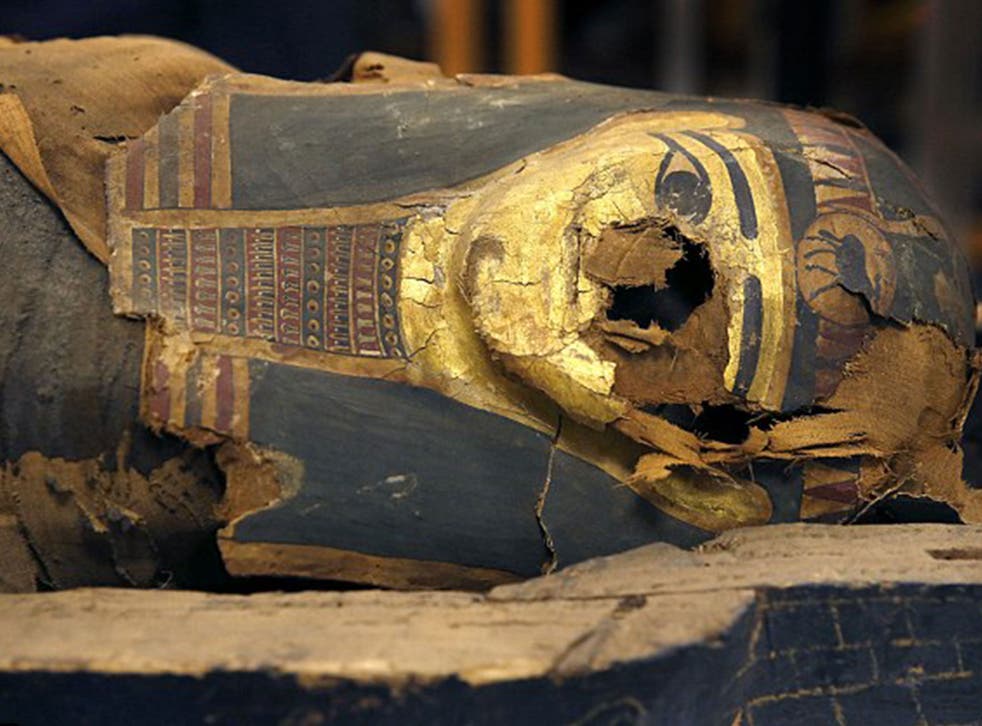 Conservation work has begun in a Chicago Museum to preserve the remains of a mummified body that is said to be over 2,500 years old.
Scientist J P Brown and his assistants at Chicago's Field Museum lifted the lid on nearly two and a half thousand years of history last Friday, when they revealed the mummified body of a 14-year-old boy who had been stored in the sarcophagus for over two millennia.
During the unveiling of the mummy on Friday, Brown and three other scientists could hardly contain their excitement as they wore surgical gloves and used specially designed clamps to carefully open the fragile coffin.
On seeing the inside of the coffin for the first time, Brown shouted "Sweet!", before saying later that he was incredibly nervous during the operation.
The sarcophagus has been with the Museum since the 1920s when it was given to them by the Chicago Historical Society.
But it is only now that museum staff have been able to open the sarcophagus and explore its contents.
After opening the sarcophagus, Brown said: "The fascinating thing about any mummy is that it's survived as long as it has.
"This coffin is giving us a whole host of new information that we will be able to use to better interpret lifestyle during this period in Egypt."
Brown and his team are now tasked with job of ensuring that the mummy and sarcophagus are ready so that they can be exhibited in Natural History Museum of Los Angeles County next September and then Denver's Museum of Nature and Science in 2016.
The process will see conservators creating wood pieces to repair broken sections of the coffin and use new linen to fill holes found in the mummy's death mask.
According to scientists, the material that covers the body is so delicate that there is a chance that it could become dust if not handled properly.
However, Brown is confident that he and his team can ensure the mummy is safely handled.
He told AP: "People think mummy's are big and tough, but they are actually really fragile.
"There's always a risk of damage, so we like to handle these things as little as possible."
"'The last bit of "Indiana Jones" and all that,' Brown said, "that is not going to happen here."
The body in the sarcophagus is believed to belong to Minirdis, the son of a high-ranking stolist priest, who died from unknown causes in his early teens.
Register for free to continue reading
Registration is a free and easy way to support our truly independent journalism
By registering, you will also enjoy limited access to Premium articles, exclusive newsletters, commenting, and virtual events with our leading journalists
Already have an account? sign in
Register for free to continue reading
Registration is a free and easy way to support our truly independent journalism
By registering, you will also enjoy limited access to Premium articles, exclusive newsletters, commenting, and virtual events with our leading journalists
Already have an account? sign in
Join our new commenting forum
Join thought-provoking conversations, follow other Independent readers and see their replies