World's oldest example of metastatic cancer discovered on a human skeleton in Sudan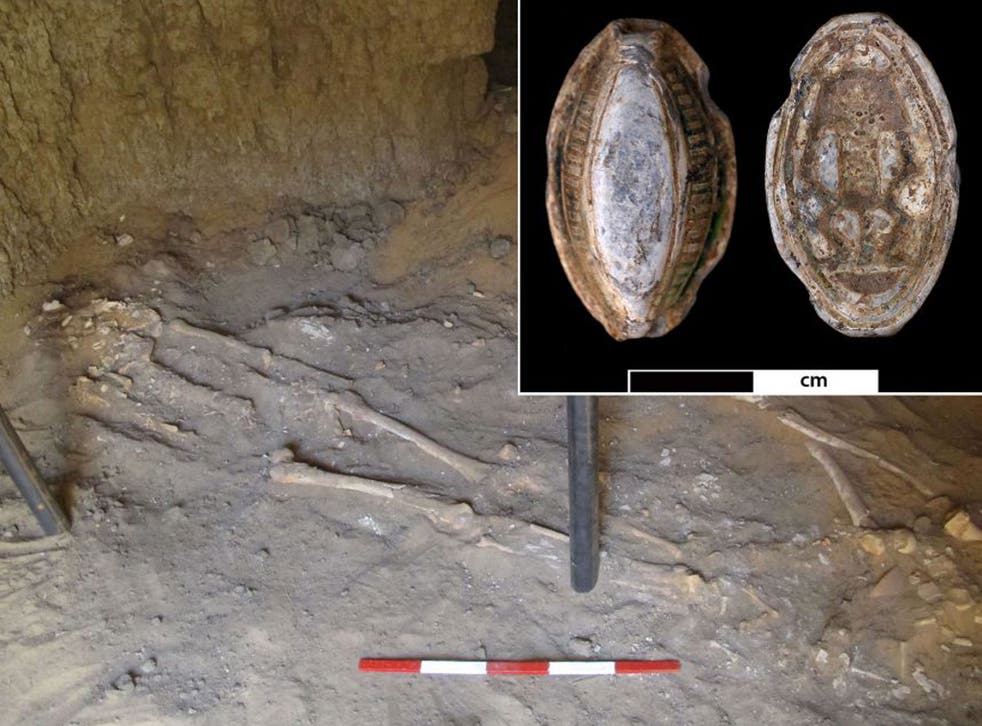 One of the world's oldest examples of a human cancer has been found in Sudan by British-based researchers.
Because cancers are mainly a consequence of pollution, obesity, smoking and longevity (all major features of our modern world), evidence of them is only very rarely found on the skeletons of ancient populations.
From a medical research perspective, the new discovery, dating from 1200 BC, is therefore of considerable scientific significance. It is the oldest proven case of metastatic ("organ-originating") cancer ever found.
"This find is of critical importance, as it allows us to explore possible underlying causes of cancer in ancient populations, before the onset of modernity, and it could provide important new insights into the evolution of cancer in the past," said the lead researcher, bioarchaeologist Michaela Binder of Durham University.
The ancient cancer discovery and other disease-related finds from the site – Amara West, on the left bank of the Nile in the far north of Sudan – are also revealing the poor general health of the population there at that period, a time of climatic change and environmental stress.
Of the 180 skeletons examined by the British team, a quarter had chronic lung disease, all had often severe dental disease, at least half had various unidentifiable infectious diseases – and 75 per cent died before the age of 35. What's more, half the individuals had sustained fractures, often multiple ones, to their bones – and some 20 per cent of the children probably had scurvy.
The individual who died of cancer was a young man aged between 25 and 35. As well as suffering cancerous damage to his pelvis, ribs, spine, shoulder blades, breast bone and collar bones, he also had severe tooth decay and chronic sinusitis.
Buried in a painted wooden coffin, he was accompanied to the next world by a model scarab beetle made of blue faience – and supplies of food (placed in several still surviving pottery vessels). His cancer may have been caused by an infection, potentially something like the predominantly African parasitic water-borne worm disease bilharzia, or by wood smoke from hearths in small poorly ventilated houses.
The research into the 180 skeletons from Amara West has been carried out by Michaela Binder of Durham University, as part of a detailed archaeological research project on the ancient settlement and landscape of Amara West, led by Dr. Neal Spencer, Keeper of the British Museum's Department of Ancient Egypt and Sudan.
A full account of the cancer discovery has just been published by the free access online science journal, PLOS ONE.
Join our new commenting forum
Join thought-provoking conversations, follow other Independent readers and see their replies