Arctic sea ice was at its smallest size this winter since records began, experts warn
Experts fear it is symptom of long-term climate change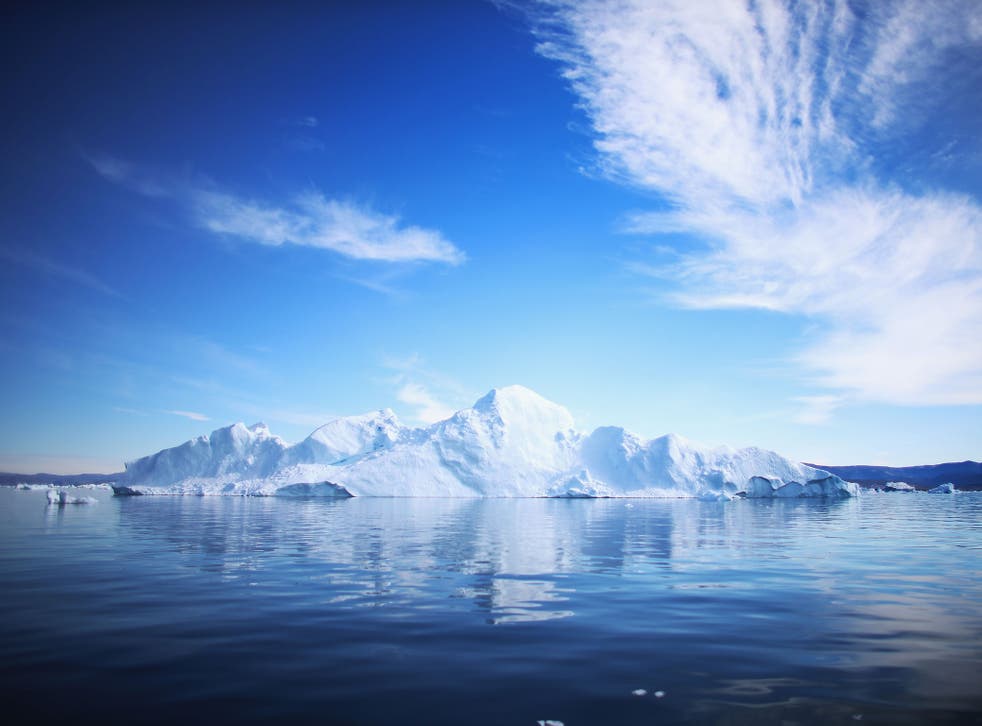 Arctic sea ice was at its smallest size this winter since records began, as part of a worrying trend which UN experts believe is linked to global warming.
The ice floating on the Arctic Ocean around the North Pole measured only 14.54 million square kms (5.61 million square miles), which is slightly bigger than Canada, when it reached its annual maximum extent on 25 February this year.
"This year's maximum ice extent was the lowest in the satellite record, with below-average ice conditions everywhere except in the Labrador Sea and Davis Strait," the US National Snow and Ice Data Center (NSIDC) said in a statement.
However, it added that while the ice was 1.1 million sq kms smaller than the average between 1981 and 2010, and below the previous lowest maximum in 2011, a late season surge in ice was still possible.
As spring ushers in the Sun to the Arctic after months of darkness, the mass of ice is now expected to thaw and shrink, and will be at its minimum point by September.
The ice has reduced in size by 3.8 per cent each decade since records began in 1979, prompting the UN panel of climate scientists to link the long-term shrinkage of the ice to global warming and warn that Arctic summertime sea ice could vanish in the second half of the century.
Sebastian Gerland, an expert at the Norwegian Polar Institute, told Reuters: "The majority of models point in the same direction - less ice."
He added that far less was surviving more than one winter.
The rapidly thawing ice has a hugely negative impact on the Arctic's indigenous people, as their hunting routines are disrupted.
The findings come after Baldwin Lonsdale, the President of cyclone-struck Vanuatu, blamed the devastation on climate change.
Last year, the UN's World Meteorological Organisation said that 2014 was the warmest year since records began in the 19th century.
In December almost 200 nations will attempt to come to a climate change deal in Paris to slow global warming.
Rafe Pomerance, chair of Arctic 21, a group of environmental groups, said in a statement: "This new data on sea ice loss sends a clear message to the global community that the Arctic is unravelling, warming twice as fast as the rest of the planet."
Meanwhile in Antarctica, the NSIDC said earlier this month that sea ice was the fourth-smallest for summer. Climate scientists say the apparently contradictory trend may be tied to changing winds and currents.
Additional reporting by Reuters
Register for free to continue reading
Registration is a free and easy way to support our truly independent journalism
By registering, you will also enjoy limited access to Premium articles, exclusive newsletters, commenting, and virtual events with our leading journalists
Already have an account? sign in
Register for free to continue reading
Registration is a free and easy way to support our truly independent journalism
By registering, you will also enjoy limited access to Premium articles, exclusive newsletters, commenting, and virtual events with our leading journalists
Already have an account? sign in
Join our new commenting forum
Join thought-provoking conversations, follow other Independent readers and see their replies