Asteroid 'headed to destroy Earth' almost certainly isn't real, Nasa says
'We would have seen something of it by now,' said Nasa's head asteroid spotter
Andrew Griffin
Friday 28 August 2015 12:07 Comments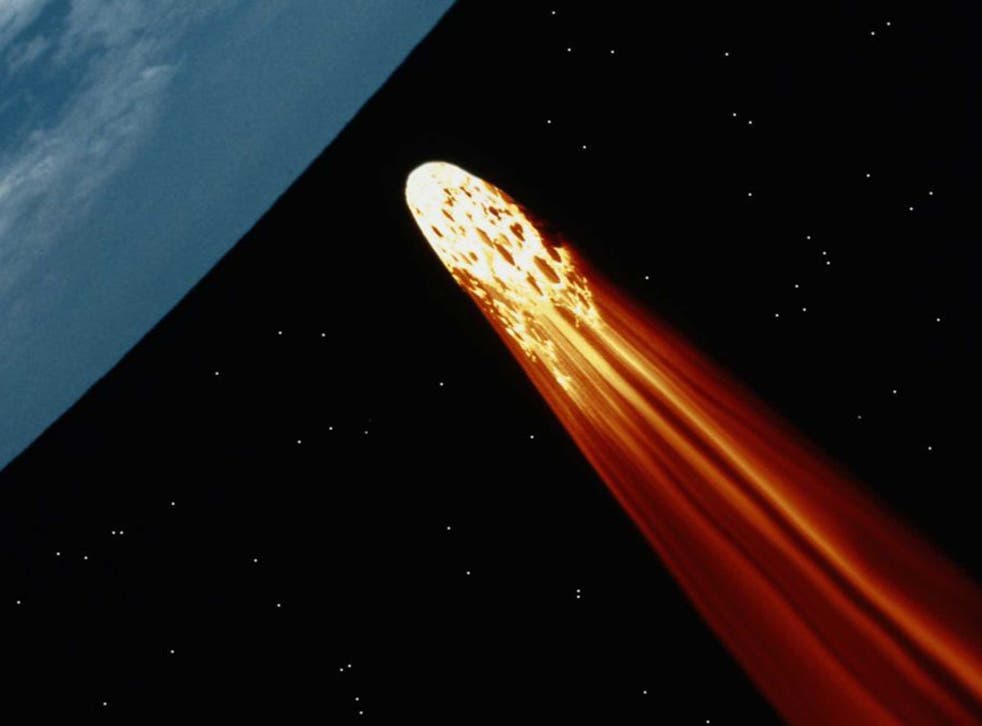 Conspiracy theorists and others keep saying that we are going to be killed by an asteroid, and Nasa has been forced to point out that it is very, very unlikely that it's going to happen.
This week, news reports of "prophet" Efrain Rodriguez's claim that an asteroid is about to hit Puerto Rico and destroy the Earth resurfaced, ahead of the expected apocalypse sometime between September 15 and 28. But Nasa has already denied that anything is headed for us any time in September.
"If there were any object large enough to do that type of destruction in September, we would have seen something of it by now," said Paul Chodas — manager of Nasa's Near-Earth Object Office, which is charged with spotting such asteroids — said in a statement.
The office has spotted no asteroids or comets that could cause such damage coming for us, it said. And there is a less than 0.01 per cent chance of any "Potentially Hazardous Asteroids" hitting us in the next 100 years.
Nasa's Near-Earth Object office, which is based at the Jet Propulsion Laboratory in Pasadena, California, works to spot and track asteroids using a highly-developed system of telescopes on the Earth and in space. When it finds an asteroid, it uses its technology to examine their make-up and predict where they might be headed in space, helping humanity to be aware of any potential threats.
Efrain Rodriguez claims to be a prophet and posts long, apocalyptic videos on YouTube.
Astronomy Photographer of the Year 2015 - shortlisted images

Show all 17
Nasa had already responded to the rumours last week, making clear that there was "not one shred of evidence" that the asteroid was coming. But news outlets and conspiracy theorists have continued to publish the speculation, with a new set of sites publishing stories on our imminent destruction in recent days.
"Again, there is no existing evidence that an asteroid or any other celestial object is on a trajectory that will impact Earth," said Chodas. "In fact, not a single one of the known objects has any credible chance of hitting our planet over the next century."
Register for free to continue reading
Registration is a free and easy way to support our truly independent journalism
By registering, you will also enjoy limited access to Premium articles, exclusive newsletters, commenting, and virtual events with our leading journalists
Already have an account? sign in
Join our new commenting forum
Join thought-provoking conversations, follow other Independent readers and see their replies