Educated and attractive women 'more likely to say they are 100% heterosexual', claims study
The increased availability of romantic opportunities with men make women more likely to confirm to a traditional sexual stereotype
Caroline Mortimer
,
Doug Bolton
Tuesday 25 August 2015 21:06 Comments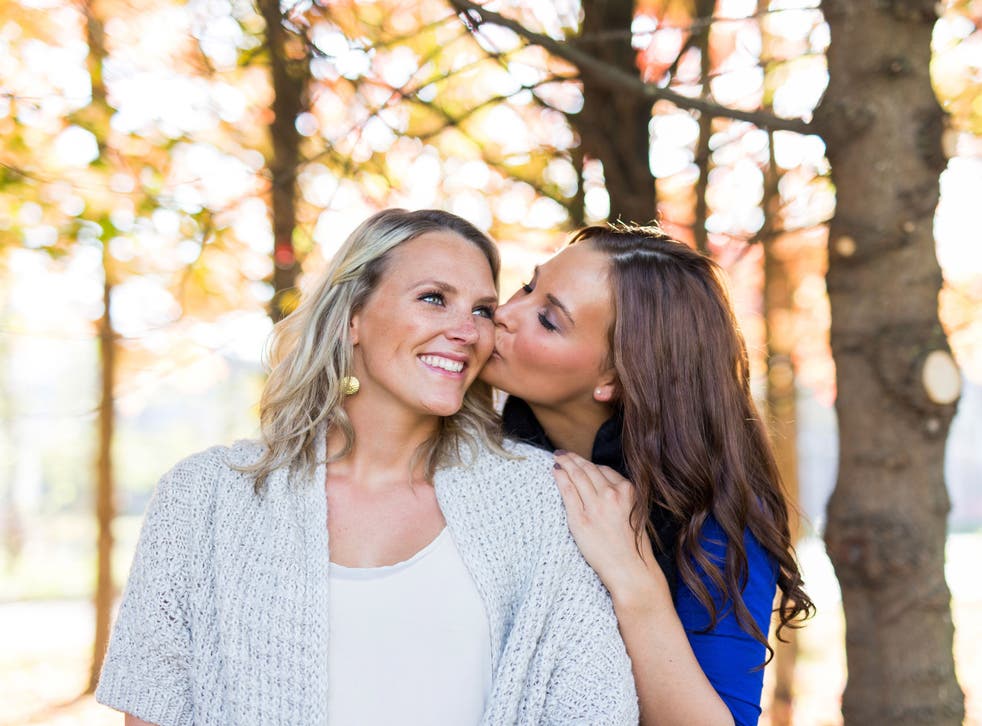 Attractive and educated women may be more likely to say they are "100 per cent heterosexual", a new study has claimed.
According to new research presented to the American Sociological Association this week, female sexuality is more likely to be influenced by a woman's surroundings and romantic opportunities than is the case with men.
The study's author, Elizabeth Aura McClintock, assistant professor of sociology at the University of Notre Dame in Indiana, said "This indicates that women's sexuality may be more flexible and adaptive than men's".
But the research prompted anger on social media, with many questioning its purpose.
Facebook user David Dempster wrote: "Isn't that the same as saying lesbians are ugly?"
Marilyn June Melville commented: "Statistically speaking, unattractive and unsuccessful woman are more likely to be straight."
Meanwhile, Mon Tom wrote: "The world obsessed with others sexuality. Who cares, just be yourself & allow others to be them!"
The study tracked 5,018 women and 4,191 men as they progressed from adolescence to young adulthood and asked them to identify as 100 per cent heterosexual, mostly heterosexual, bisexual, mostly homosexual, or 100 percent homosexual at four different stages of their life.
Dr McClintock said certain factors such as greater education, physical attractiveness and delaying childbirth until later in life made women more likely to report being completely heterosexual because they received more romantic attention from men.
It builds on previous research that suggested women are more likely to report being bisexual and were more likely to change their sexual identity in later life.
Inspirational quotes about LGBT rights

Show all 29
Dr Qazi Rahman at King's College London, however, approached the findings with some caution.
Dr McClintock's study relies on data from the National Longitudinal Study of Adolescent to Adult Health dataset, which is known for having some problems in measurement.
The database is also based on self-reported answers from a number of test subjects, which can also be problematic - people can simply not tell the truth.
Other methods to attempt to 'measure' sexuality can be done in laboratories. Genital arousal response tests, for example, can be used to measure how aroused subjects get when presented with different stimuli.
Viewing time tests also record how long subjects look at their preferred stimuli. Ideally, a dataset on sexuality would include both self-reported answers and lab tests like these.
Landmark LGBT TV moments

Show all 10
Dr McClintock said: "Women who are initially successful in partnering with men, as is more traditionally expected, may never explore their attraction to other women. However, women with the same sexual attractions, but less favorable heterosexual options might have greater opportunity to experiment with same-sex partners."
In contrast, men were more likely to say they were "100 per cent heterosexual" or "100 per cent homosexual" regardless of their perceived physical attractiveness.
Highly educated men were slightly more likely to report bisexuality reports Dr McClintock.
"Men are less often attracted to both sexes. Men's sexuality is, in this sense, less flexible. If a man is only attracted to one sex, romantic opportunity would little alter his sexual identity", she added.
Dr McClintock said this meant sexual identity was a social construct but stressed that she didn't believe this meant she "was suggesting that same-sex unions are a second-best option to heterosexual unions."
She explained: "I do not think that women are strategically selecting an advantageous sexual identity or that they can 'choose' whether they find men, women, or both sexually attractive. Rather, social context and romantic experience might influence how they perceive and label their sexual identity."
Dr Rahman said Dr McClintock's findings, which await peer review, are likely to re-invigorate the debate in this area of study, which is a relatively new and popular field.
Register for free to continue reading
Registration is a free and easy way to support our truly independent journalism
By registering, you will also enjoy limited access to Premium articles, exclusive newsletters, commenting, and virtual events with our leading journalists
Already have an account? sign in
Join our new commenting forum
Join thought-provoking conversations, follow other Independent readers and see their replies