Biggest ever rodent was a huge guinea pig with strong, tusk-like teeth
Bite was about as strong as that of a tiger
Andrew Griffin
Wednesday 04 February 2015 15:34 Comments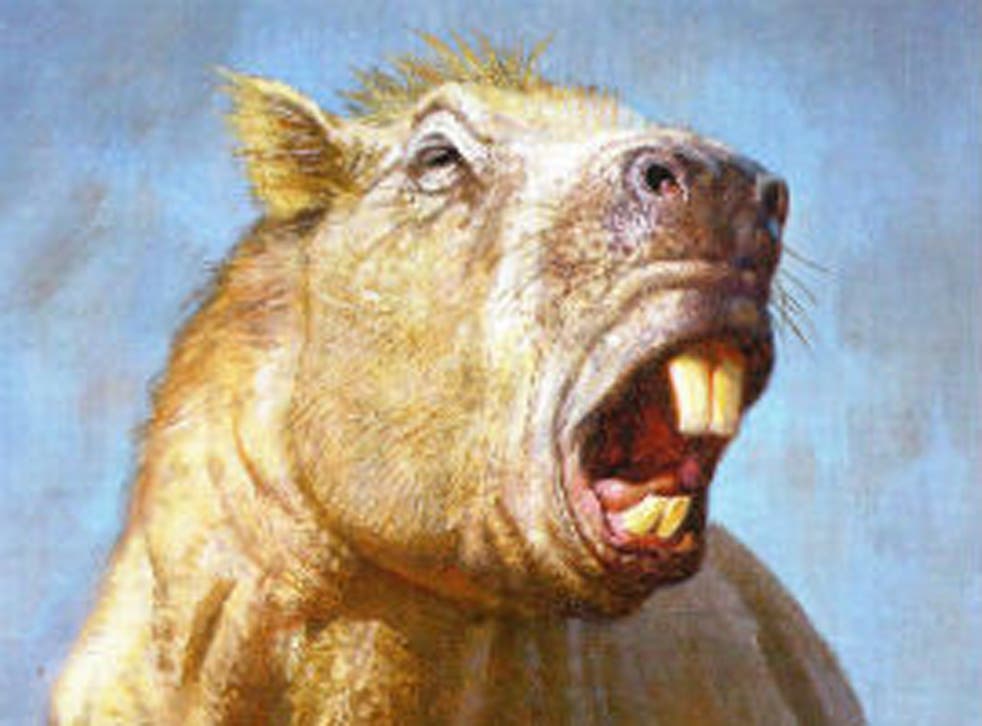 The biggest rodent that ever lived looked like a huge guinea pig and used its big teeth like an elephant does its tusk, according to new research.
Josephoartigasia monesi, which lived about three million years ago, is the biggest fossil rodent ever found.
Computer modelling has been used to determine how powerful its bite was, and how it used its huge teeth. The research was led by Philip Cox, of the University of York's Centre for Anatomical and Human Sciences.
He found that the bite forces were similar to that of a tiger — about 1400 Newtons. The teeth would have been able to withstand three times that force.
"We concluded that Josephoartigasia must have used its incisors for activities other than biting, such as digging in the ground for food, or defending itself from predators," said Cox. "This is very similar to how a modern day elephant uses its tusks."
To conduct the research, Cox made a CT scan of the fossil and used it to reconstruct its skull. Researchers then used finite element analysis on the model, a technique that can be used to predict how an object would undergo stress and strain.
Register for free to continue reading
Registration is a free and easy way to support our truly independent journalism
By registering, you will also enjoy limited access to Premium articles, exclusive newsletters, commenting, and virtual events with our leading journalists
Already have an account? sign in
Join our new commenting forum
Join thought-provoking conversations, follow other Independent readers and see their replies