Man finds tooth of biggest shark to ever live
The megalodon tooth weighs 1.3 kilograms and measures 6.45 inches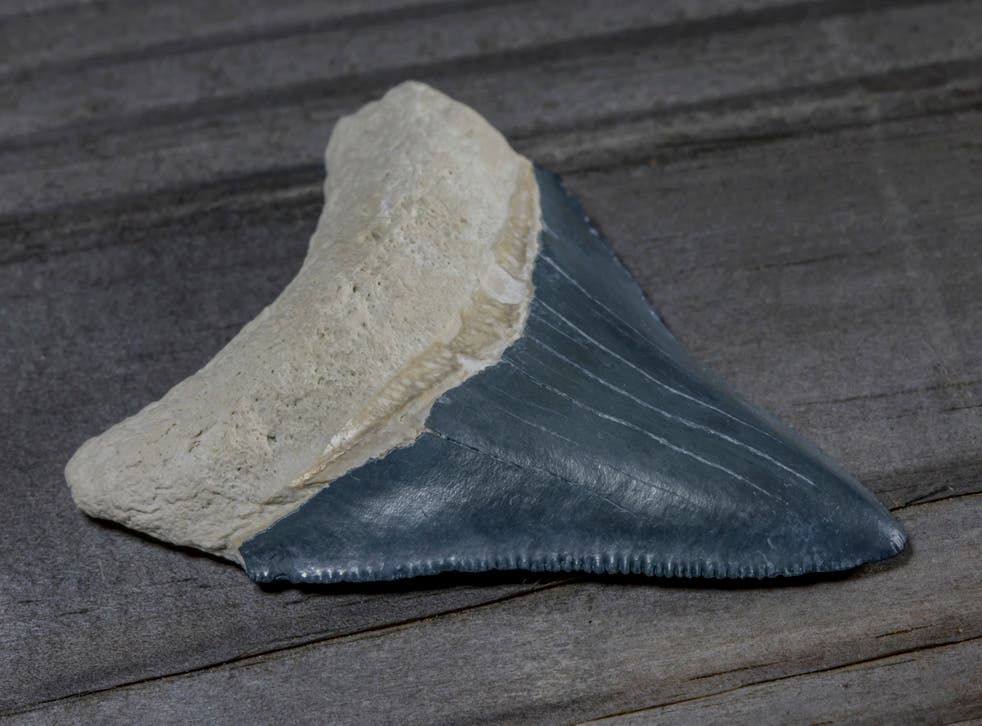 A fossil hunter has found an enormous shark tooth, that was part of a megalodon fossil, at a construction site in South Carolina.  
Matthew Basak, a Savannah resident, stumbled upon the tooth weighing three pounds (1.3 kilograms) and measuring 6.45 inches, while looking for one with his girlfriend. They initially found a smaller tooth, under which was the larger one. 
Mr Basak found the tooth about a month ago but only recently posted about it on social media. He told Newsweek that he hopes to sell the tooth, which he thinks can get $6,000 (£4308). 
The megalodon is a giant prehistoric shark which could grow up to 59 feet long, almost three times larger than the biggest recorded great white shark. The megalodon is thought to have been the biggest shark in the world and one of the largest fishes ever to exist.
Previous research estimated the species died out 2.6 million years ago, but a research in 2019 suggested that the megalodon may have become extinct 3.6 million years ago. 
The word megalodon means 'large tooth' and almost all fossil remains of the animal are teeth. Sharks lose their teeth every one to two weeks and megalodon's teeth have been found in oceans and beaches in several countries. 
Read more:
Mr Basak, who works as a guide at Palmetto Fossil Excursions, told The Post and Courier: "I'm pretty sure it came straight from the shark's mouth because there was no damage."
He said that he found the first tooth when he noticed what looked like a promising soil layer in a drainage ditch at the construction site, according to WCIV. A few inches below it was the massive megalodon tooth, he said. 
Register for free to continue reading
Registration is a free and easy way to support our truly independent journalism
By registering, you will also enjoy limited access to Premium articles, exclusive newsletters, commenting, and virtual events with our leading journalists
Already have an account? sign in
Register for free to continue reading
Registration is a free and easy way to support our truly independent journalism
By registering, you will also enjoy limited access to Premium articles, exclusive newsletters, commenting, and virtual events with our leading journalists
Already have an account? sign in
Join our new commenting forum
Join thought-provoking conversations, follow other Independent readers and see their replies