Blue Monday: What is the science behind 'the most miserable day of the year'?
We're told 18 January is the most miserable day of the year  – by PRs – but is there any science to it?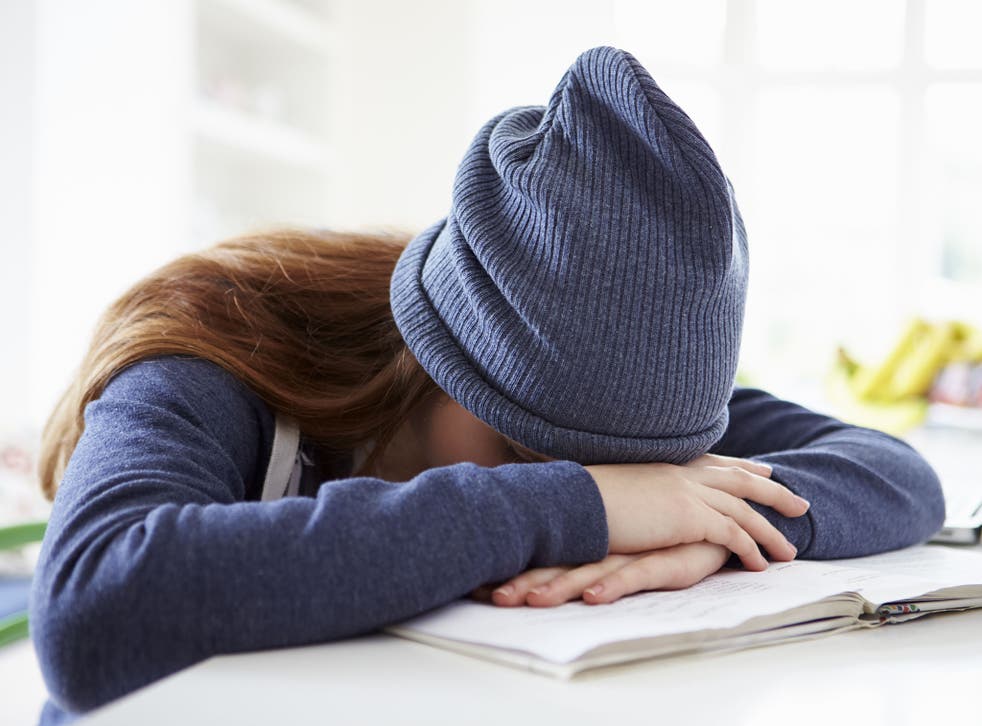 On 18 January, it will be upon us. Brace yourself for Blue Monday, the third Monday of January – "the most depressing day of the year", when we are all at our most melancholy, according to the psychologist Dr Cliff Arnall.
In 2005 a television publicist persuaded him to create a "scientific formula" that looked so spectacularly superscience-y that on a slow news day editors were powerless to resist.
It was: [W+(D-d)]xTQ/MxNA – where W is weather, D is debt, d monthly salary, T time since Christmas, Q time since failure of attempt to give something up, M low motivational level and NA the need to take action.
But with Blue Monday now an unstoppable PR juggernaut promoting everything in sight you could be forgiven for asking whether it is really possible to measure happiness.
Apparently, it is. Almost. And, said Glenn Everett, director of the Office for National Statistics' (ONS) Measuring National Well-Being Programme: "The UK has done world-leading work on this."
Natural ways to ward off 'blue Monday'

Show all 10
ONS's research started in 2010 when David Cameron launched his "well-being agenda", seeking to judge policies on more than only economic criteria. ONS officials toured the land, asking 30,000 people what really mattered to them.
The ONS devised its "wheel of measures" of national well-being – 41 standards from unemployment rates to satisfaction with family life, to how satisfied people are with their lives and how anxious they were, all scored from 0-10.
And, beyond the work done by ONS, Britain's contribution to the quantification of happiness is led by Professor Lord Richard Layard, of the London School of Economics, a co-editor of the World Happiness Report, so far published in 2012, 2013 and 2015.
It has global happiness rankings, based on scores for GDP, life expectancy, looks at whether people have someone to support them in times of trouble, at the freedom to make life choices and generosity, measured by relating charitable donations to per capita GDP.
Switzerland came top in 2015, the UK 21st.
Mr Everett argues, however, that while the World Happiness Report measured happiness, the ONS, measured "well-being" – which was something more fundamental and more permanent than an emotion.
"Happiness," he said, "is a transient emotion. You could be satisfied with your life, but under a bit of stress right now and not very happy. Or you could have just won on the horses and feel pretty up, when overall, life isn't going well."
But, he said, when the ONS was gauging personal well-being, "We're now on a very solid base."
Which is more than can be said for Sky Travel, in whose name Blue Monday was concocted. The television station closed on 24 June 2010 – only six days after what Dr Arnall and his formula calculated would be the happiest day of that particular year.
Register for free to continue reading
Registration is a free and easy way to support our truly independent journalism
By registering, you will also enjoy limited access to Premium articles, exclusive newsletters, commenting, and virtual events with our leading journalists
Already have an account? sign in
Register for free to continue reading
Registration is a free and easy way to support our truly independent journalism
By registering, you will also enjoy limited access to Premium articles, exclusive newsletters, commenting, and virtual events with our leading journalists
Already have an account? sign in
Join our new commenting forum
Join thought-provoking conversations, follow other Independent readers and see their replies