Brain and spinal cord function could be repaired by new synthetic molecule, research shows
Scientists hope study could offer hope for Alzheimer's and epilepsy sufferers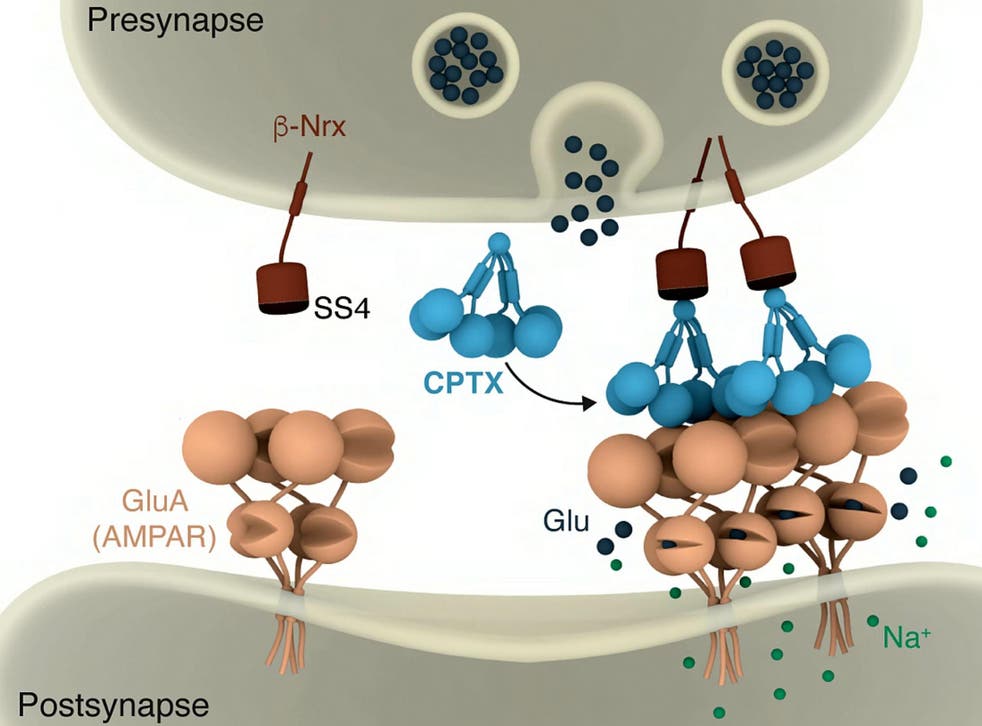 Scientists have created a synthetic molecule that could repair brain and spinal cord damage, offering hope to Alzheimer's and epilepsy sufferers.
Inspired by the way brain cells usually connect, a team of researchers at the University of Cambridge created a synthetic version of Cerebellin-1 – a protein that links neuronal cells.
The new molecule, called CPTX, acts as a "bridge" to help repair or replace connections lost because of disease or damage.
Join our new commenting forum
Join thought-provoking conversations, follow other Independent readers and see their replies