Scientists create 'life-saving' AI that predicts if cancer will spread
London-based scientists develop programme to show signs of cancer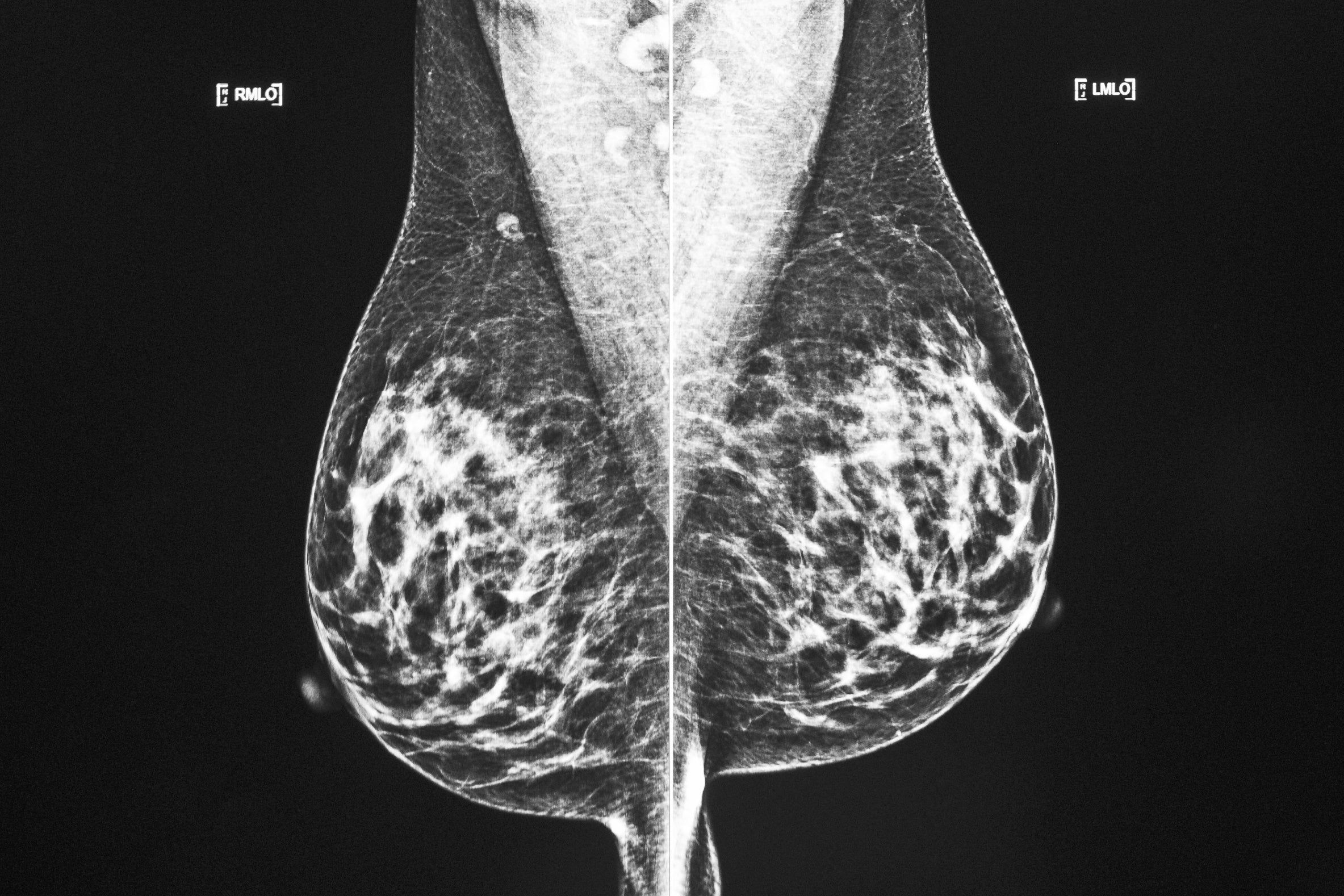 Medics may be able to see more clearly whether an aggressive type of breast cancer will spread with an artificial intelligence (AI) model.
London-based scientists have developed the programme to detect changes in the lymph nodes – these structures under the arm being one of the first places that breast cancer can spread to in women with triple negative breast cancer.
In these cases, patients are likely to need more intensive treatment but the AI model could, researchers say, help doctors plan treatment, as well as give patients peace of mind about the likelihood of triple negative breast cancer spreading.
Dr Anita Grigoriadis, who led the research at the Breast Cancer Now Unit at King's College London, said: "By demonstrating that lymph node changes can predict if triple negative breast cancer will spread, we've built on our growing knowledge of the important role that immune response can play in understanding a patient's prognosis.
"We've taken these findings from under the microscope and translated them into a deep-learning framework to create an AI model to potentially help doctors treat and care for patients, providing them with another tool in their arsenal for helping to prevent secondary breast cancer."
Around one in seven, or 15 per cent, of all breast cancers in the UK are triple negative, with more than 8,000 cases a year.
This type of cancer does not have any of the receptors (proteins) commonly found in breast cancer and accounts for around 25 per cent of breast cancer deaths.
Women who have inherited an altered BRCA gene, black women, and women who have not yet reached the menopause are at higher risk of triple negative breast cancer.
For the study, published in The Journal of Pathology, the researchers tested their AI model on more than 5,000 lymph nodes donated by 345 patients to biobanks such as the Breast Cancer Now Tissue Bank.
The model was able to establish the likelihood of breast cancer spreading to other organs.
The team also found the AI model was able to make this prediction by simply analysing the immune responses in the lymph nodes, even when the breast cancer cells had not spread to the organs.
As part of the next steps, the researchers are hoping their AI model will be tested in clinical trials.
Dr Grigoriadis added: "We're planning to test the model further at centres across Europe to make it even more robust and precise.
"The transition from assessing tissue on glass slides under a microscope to using computers in the NHS is gathering pace.
"We want to leverage this change to develop AI-powered software based on our model for pathologists to use to benefit women with this hard-to-treat breast cancer."
Dr Simon Vincent, director of research, support and influencing at Breast Cancer Now, said: "Each year around 8,000 UK women are diagnosed with triple negative breast cancer, which is a more aggressive form of breast cancer, often with poorer outcomes.
"If, thanks to this research, it's possible to provide women with more tailored treatment and care based on the likelihood of the breast cancer spreading, it could help to save lives and reduce stress and worry.
"We look forward to further findings to understand how this could work in practice to benefit women affected by this type of breast cancer."
Join our commenting forum
Join thought-provoking conversations, follow other Independent readers and see their replies