Breastfeeding 'can cut cancer by up to one fifth'
Researchers examined data about more than 750,000 women in four continents over some 30 years
Ian Johnston
Thursday 11 December 2014 01:30 Comments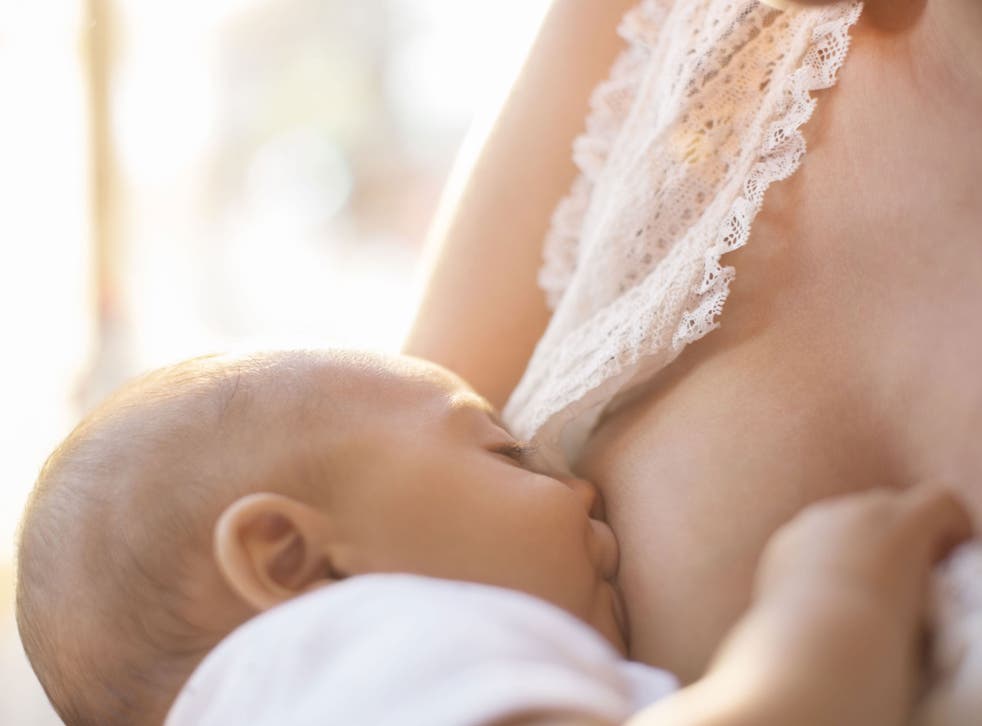 Breastfeeding could cut the chance of the mother getting breast cancer by up to 20 per cent, according to a major international study.
Researchers examined data about more than 750,000 women in four continents over some 30 years and found that breastfeeding appeared to have a far more dramatic benefit for the mother than previously thought, The Daily Telegraph reported.
Britain has one of the lowest rates of breastfeeding among developed countries with only one per cent following official advice to give their baby breast milk only until they are six months old.
Dr Graham Colditz, associate director of prevention and control at Washington University School of Medicine's cancer centre, who took part in the study, told the Telegraph: "Broader uptake of breastfeeding and completing up to 12 weeks of breastfeeding for each baby can significantly reduce the subsequent risk of breast cancer."
The researchers' analysis, which will be presented at the San Antonio Breast Cancer Symposium in Texas, found breastfeeding had a significant effect on the chance of the mother later getting breast cancer.
"Breastfeeding is a powerful strategy to reduce the risk of several aggressive breast cancer subtypes, with a relative risk reduction of approximately 10 per cent to 20 per cent," the study said.
Breastfeeding protest at Claridge's

Show all 7
Anees Chagpar, associate professor of surgery at Yale Cancer Centre, said: "It is fairly well accepted now that breastfeeding is healthy for the baby and has benefits for reducing breast cancer risk.
"When Britain has one of the lowest rates you have to ask the question why? Are British women educated enough about breastfeeding, or are there other reasons or barriers getting in the way?"
The findings come amid an ongoing row over breastfeeding in the UK after a mother was asked to cover her child with a cloth while breastfeeding at Claridge's hotel in London.
Nigel Farage, the Ukip leader, suggested proprietors of restaurants and other establishments should be allowed to ask mothers to "sit in the corner" while they feed their baby. Mothers staged a mass "nurse-in" outside the Claridge's on Saturday.
And then, according to the Daily Mail, Princess Michael of Kent said: "My advice to women is don't breastfeed - it's a dreadful practice. I didn't breastfeed. My nanny said it was disgusting."
Emily Slough, of the Free to Feed campaign group, said it was damaging for mothers to face negative comments about breastfeeding.
Ms Slough, from Rugeley, Staffordshire, who founded Free to Feed in March after she was labelled a "tramp" on Facebook for breastfeeding in public, said: "I just think somebody with that kind of social standing should think about what they're saying.
"It's incredibly damaging for women trying to breastfeed their children and trying to do the best for them to hear negative comments about breastfeeding.
"I don't understand what the logic is. It's not disgusting. It's not dreadful. That's how we're supposed to feed our children.
"If they can't get over the whole women and breasts things - it's just babies eating."
Register for free to continue reading
Registration is a free and easy way to support our truly independent journalism
By registering, you will also enjoy limited access to Premium articles, exclusive newsletters, commenting, and virtual events with our leading journalists
Already have an account? sign in
Join our new commenting forum
Join thought-provoking conversations, follow other Independent readers and see their replies