'It's totally chaotic': Top UK scientist heading up multimillion pound projects fears Brexit will strip leadership from Britain
No-deal outcome could see research thrown 'completely into disarray' as British project leaders have their positions handed to European partners
Josh Gabbatiss
Science Correspondent
Saturday 06 October 2018 17:48 Comments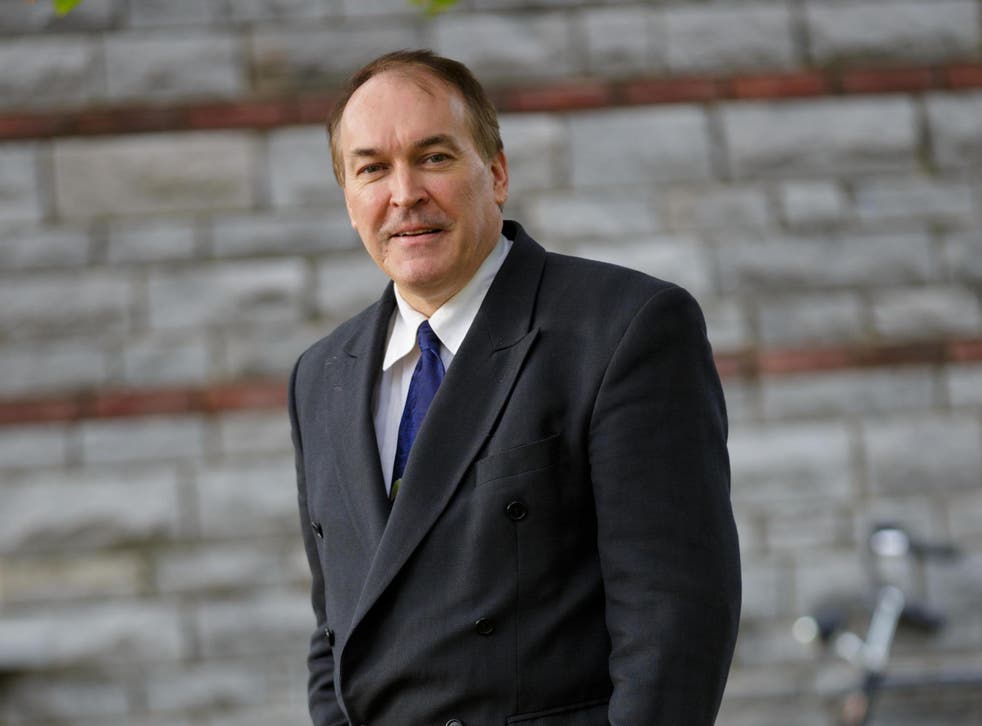 A top British scientist has called the government "totally chaotic" as he stands to lose his leadership of major European projects after Brexit.
Professor Peter Coveney heads up three EU projects with a total value of around £15m, and he says work like his will be compromised if a deal is not agreed before March.
His research, which aims to create a "forecasting system" that predicts disease, involves scientists working across Europe but is led from University College London.
While the government said it will fund British scientists participating in European projects if they lose out on money post-Brexit, it has not promised to support entire projects with UK scientists at the helm.
The EU currently hands British project leaders millions of euros to distribute among their partners, but it will not do this if the UK is relegated to a so-called "third country" after Brexit.
"The big thing that is unclear is that there is no agreement from the government here to continue to support projects that are led by the UK," said Professor Coveney.
"So leadership of projects – big ones that are influential – is thrown completely into disarray."
People's Vote march – demanding vote on final Brexit deal

Show all 30
Described by Professor Coveney as the "medical equivalent of weather forecasting", his work uses supercomputers to simulate human bodies and plan people's medical treatments and surgeries in advance.
Due to limited British capacity to undertake such projects, he said this kind of research is totally dependent on European collaboration.
His criticism comes after Royal Society president Venki Ramakrishnan and TV particle physicist Professor Brian Cox voiced their concerns about the impact of Brexit – particularly a no-deal outcome – on British science.
Many leading scientists, including two Nobel prize winners, have backed The Independent's campaign for a Final Say on the Brexit vote.
The UK is currently positioned as a European leader, home to many of the EU's most prestigious research institutions and receiving 15 per cent of the funding from the flagship European funding programme Horizon 2020.
However, this status will be threatened if the nation's top scientists are forced to hand over the reins of their research to partners.
Such an outcome now seems likely, as the government expects the UK to become a third country without a deal, and the prospect of a no-deal Brexit now looks more plausible than ever before.
"It's totally chaotic," said Professor Coveney.
"[Science ministers] Jo Johnson initially and then Sam Gyimah have made these cast-iron guarantees to underwrite the funding for these individual participants in grants, but they haven't addressed the big topic here… they are somehow dithering."
Theresa May lambastes a 'people's vote', saying people already had their Brexit vote in 2016
He wants reassurances that his projects and the livelihoods of lab members who are paid with this funding are not jeopardised.
Professor Coveney contacted Mr Gyimah to voice his concerns, and received an assurance that the government was "seeking discussion" with the European Commission concerning a no-deal scenario.
"This would need to include projects where the UK participant is responsible for coordinating funding," Mr Gyimah wrote.
"Our intention would be to ensure that such projects can continue until their natural conclusion, delivering benefits both for the UK and the EU Member [sic] involves [sic]."
Dismissing this response as "merely regurgitating" information from the government's official no-deal planning documents "that was unhelpful in the first place", Professor Coveney said he needs the government to guarantee it will replace any lost funding in its entirety. He has laid out his case in a blog post for the campaign group Scientists for EU.
"The picture is as follows: if you were to be a third country following midnight on 29 March and you wanted to continue to run these big projects, it would be incumbent on you to fund the entire thing," he said.
This would mean committing to funding not only the British scientist in charge of the project, but also the international team working with them.
Despite the expense, he said this was a price worth paying to maintain UK leadership in science and protect the health of its citizens by funding medical research.
Register for free to continue reading
Registration is a free and easy way to support our truly independent journalism
By registering, you will also enjoy limited access to Premium articles, exclusive newsletters, commenting, and virtual events with our leading journalists
Already have an account? sign in
Join our new commenting forum
Join thought-provoking conversations, follow other Independent readers and see their replies