Regular cannabis use could damage eyesight, study suggests
Research could 'highlight the neurotoxic effects of cannabis use on the central nervous system as a result of how it affects retinal processing'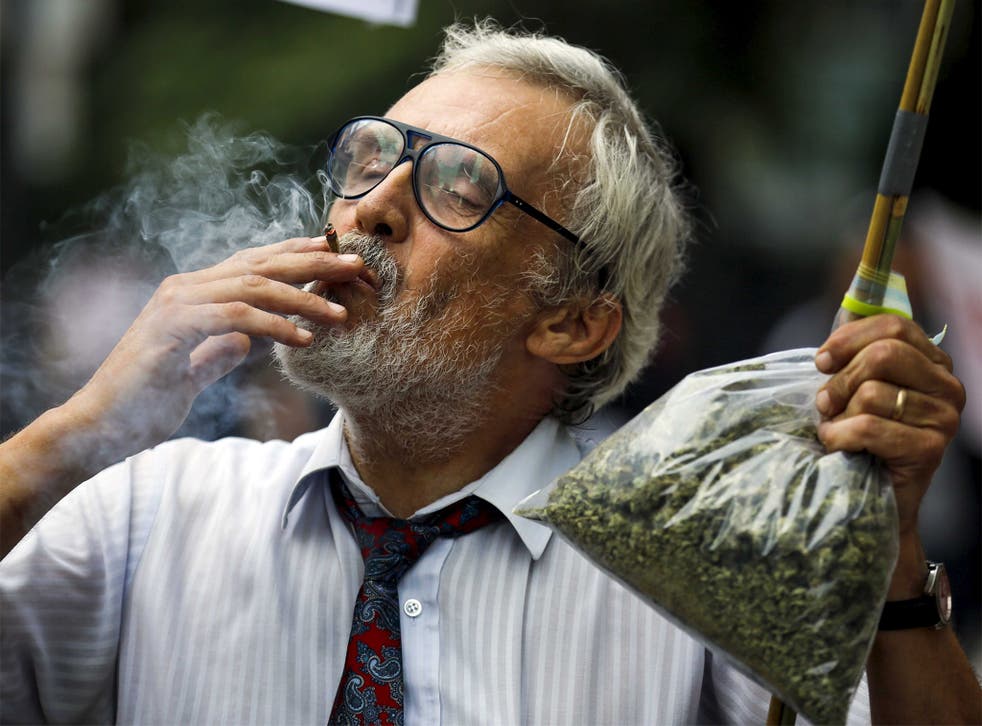 Regularly smoking cannabis may damage users' eyesight by triggering an abnormality in the retina, a new study has found.
Researchers in France tested 28 cannabis smokers and 24 people who did not use the drug to see how well their retinal cells responded to electrical signals.
A small but significant delay was found in the time taken for the signals to be processed by the retina of the marijuana users by comparison with the control group.
"This finding provides evidence for a delay of approximately 10 milliseconds in the transmission of action potentials evoked by the retinal ganglion cells," the researchers wrote in the JAMA Ophthalmology.
"As this signal is transmitted along the visual pathway … to the visual cortex, this anomaly might account for altered vision in regular cannabis users.
"Our findings may be important from a public health perspective since they could highlight the neurotoxic effects of cannabis use on the central nervous system as a result of how it affects retinal processing."
A statement issued by the Journal of the American Medical Association described the study as "small" and "preliminary".
But the researchers, led by Dr Vincent Laprevote, of the Pole Hospitalo-Universitaire de Psychiatrie du Grand Nancy, added: "Independent of debates about its legalisation, it is necessary to gain more knowledge about the different effects of cannabis so that the public can be informed.
"Future studies may shed light on the potential consequences of these retinal dysfunctions for visual cortical processing and whether these dysfunctions are permanent or disappear after cannabis withdrawal."
In a related article commenting on the research, Dr Christopher Lyons, of the University of British Columbia in Vancouver, and Dr Anthony Robson, of Moorfields Eye Hospital, London, wrote that it dealt with "an important and neglected issue, namely the possible toxic effects of cannabis, with all its implications for the many users of this ubiquitous drug".
"Addressing this issue through the visual system, as the authors have done, is an elegant concept. Any deleterious effect on the visual system would also have implications for driving, work and other activities and thus warrants further study," they added.
World's 10 deadliest street drugs

Show all 10
"Electrophysiology can provide reliable and reproducible measurements of retinal and visual pathway function and is useful in the investigation and localisation of dysfunction, including that caused by toxicity.
"However, the conclusion that cannabis causes retinal ganglion cell dysfunction cannot be made with any degree of certainty based on the evidence provided in the current study.
"This question should be re-examined with some urgency, using a degree of scientific rigour, which may be challenging in jurisdictions where cannabis consumption is illegal."
Join our new commenting forum
Join thought-provoking conversations, follow other Independent readers and see their replies